This Hilarious Photo of Queen Elizabeth and Prince Harry Shows How Close They Are
Queen Elizabeth II may be a bit older, but she still knows how to have fun with her grandchildren. The queen has always done her best to keep strong relationships with her grandkids, regardless of where they fall in line to the throne. But her relationship with Prince Harry has always been special — and one photo proves it.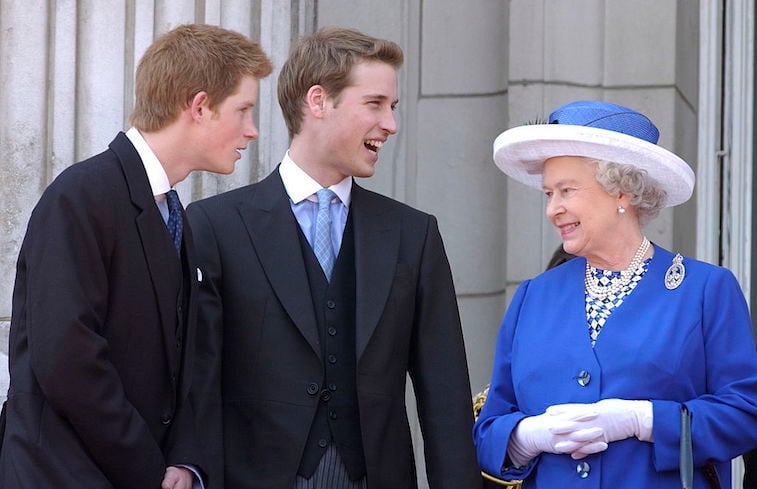 The queen has a close relationship with all of her grandchildren
Although Elizabeth's life has been loaded with royal duties and keeping a close connection to the public, there is nothing like the connection she has with her grandchildren. The royal family is pretty large, but the queen has managed to spend time with all of the grandkids, regardless of where they fall in line to the throne. From the lesser known grandkids, such as Zara Tindall and Peter Phillips, to the high-profile grandkids, such as Prince William and Prince Harry, the queen has bonded in her own way with them all. She may be royalty, but she has the same soft spot for her grandchildren as any other grandmother.
She spends a lot of time with Will for royal reasons
Will spends more time with the queen than any of her grandchildren, but it's pretty obvious as to why: Will is the future king, and he has a lot of work before he takes the throne. Although he's second in line to rule and likely has a while before he becomes king, there is still plenty to learn. The queen has taught him everything he knows about being a British monarch, and he's the most important royal grandchild in terms of the throne. The two have always remained close, but the queen definitely has a soft spot for Will's brother, Harry.  
When Harry lost his mother, he and the queen grew even closer
The queen was always close with Harry, and when Princess Diana died, Harry grew even closer to his grandmother. Harry didn't like the royal spotlight. He often recalls the harsh memory of being in the public eye during his mother's funeral. Once his mother was gone, his grandma was the only motherly figure he had left, because surely he and Camilla weren't on good terms at the time. Although Harry acted out a bit growing up, the queen still adored him and eventually helped him become the polished royal he is today.
A photo of Harry laughing at the sight of his grandma shows their close relationship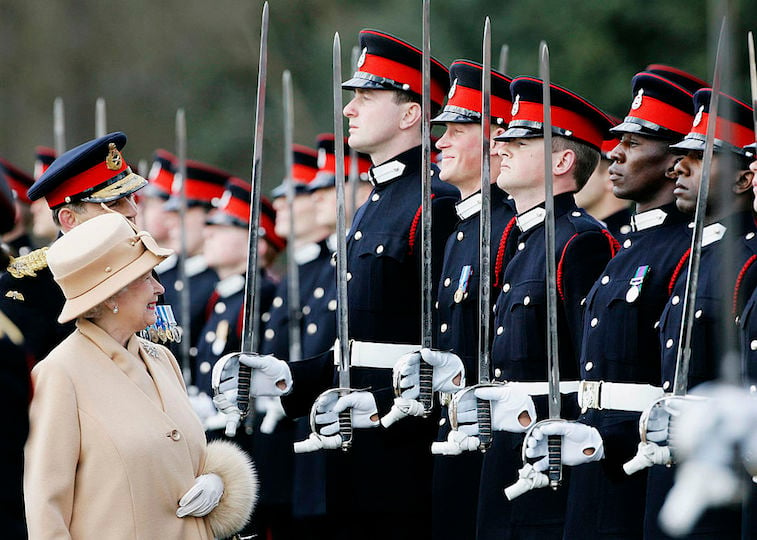 There is an iconic photo of Harry and Elizabeth that proves the closeness of the royal family. While Harry was standing in line with several other cadets at the Sovereign's Parade in 2006, the queen walked past to do an inspection of the military. But Harry just couldn't keep a straight face at the sight of his grandmother, and he's visibly smiling with rosy cheeks when she walks past him. The queen is smiling too, so it's unclear if she said something funny or he just loved the sight of his grandmother checking up on him. Either way, it says a lot about the relationship between them. Had Harry been worried about his grandmother approaching him, he likely would have remained quiet and straight faced. But the fact that the sight of her made him giggle shows there is nothing but fun family love between the two.
Check out The Cheat Sheet on Facebook!