What Hilarious Request Did 'Golden Girls' Bea Arthur Make Before Doing the 'Urkel Dance'?
Picture it. 1991. Bea Arthur of The Golden Girls shares the American Comedy Awards stage with a young Jaleel White – a.k.a. Steve Urkel from Family Matters. In signature Urkel voice and glasses, White says to Arthur, "Hi, Bea! Wanna dance?"
But she first has a simple and amusing request to make before accepting his offer to boogie. What courtesy did she ask for before doing the "Urkel dance" with Urkel?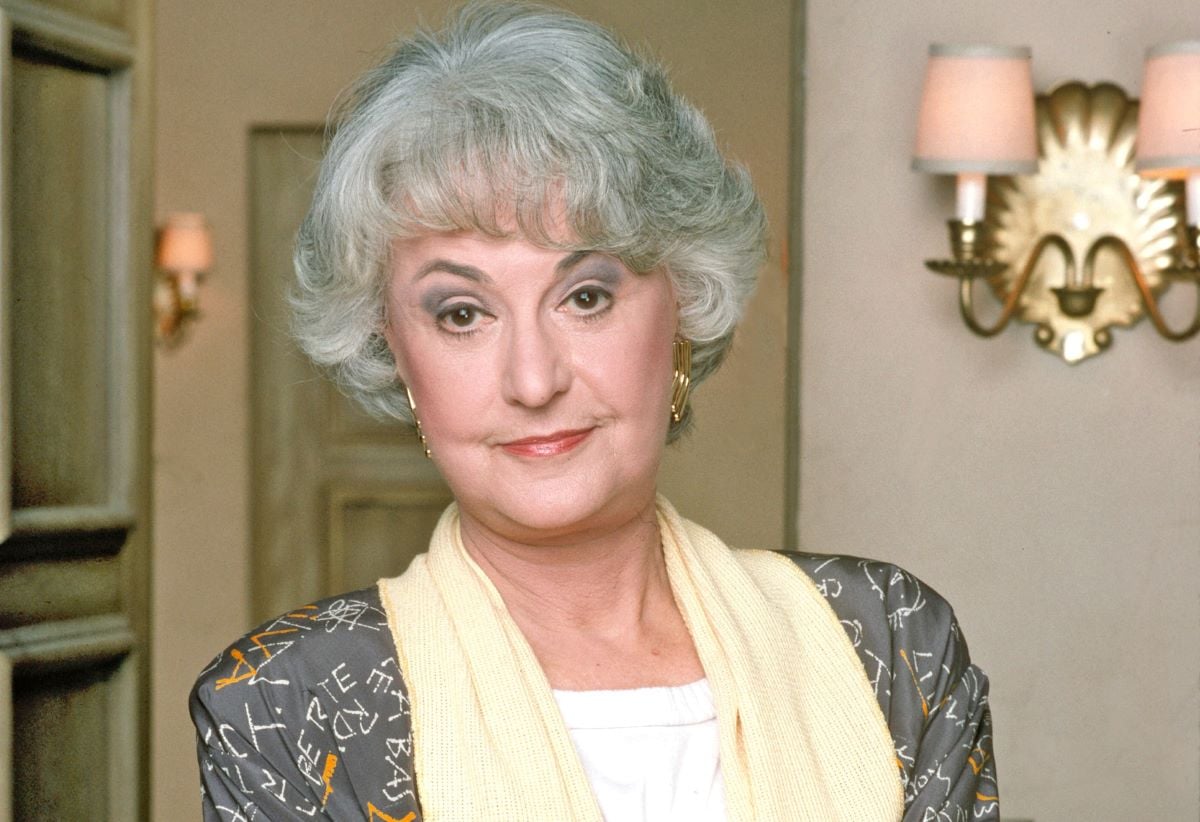 Bea Arthur on 'The Golden Girls'
Arthur became a television icon in the '70s with Maude, but her role as Dorothy Zbornack on The Golden Girls has made her a common face in some modern households — even long after her death in 2009.
And her humor was seemingly crucial to the success of The Golden Girls. When she decided to leave the show and a spin-off called The Golden Palace went on with the three other girls, it only aired for one season.
Arguably, it was Arthur's ability to hilariously self-deprecate that made her humor stand out. She seemingly didn't mind being the butt of jokes about Dorothy's looks, which she could have taken personally. And she injected the character with charm, appeal, and a confident ferocity, despite the running joke being that Dorothy – conventionally speaking – was unattractive.
Thanks to Arthur, Dorothy perfectly embraced being a bitterly divorced, taller-than-average substitute teacher who could land an insult as well as she could take one.
Bea Arthur was an 'aging white woman' doing the 'Urkel dance'
On the stage of the '91 American Comedy Awards, White requested that Arthur "get down" with him and he received some of her famous sarcastic humor in return. She, being somewhere around 70, amusingly replied, "I never get down because I might never get up."
Of course, she didn't actually turn down his offer to "get funky" with him. But she did have one last thing to ask of him and the audience. "Remember you're dealing with an aging white woman here."
But don't let her comment fool you! Her moves stood out – even with five teenagers surrounding her. She hitched up her pants and she snorted excessively.
After the performance, she threw her hands in the air to massive applause from the audience – including co-star Betty White — who seemed genuinely impressed. When the camera was on her, she appeared to say, "Bea, that was wonderful."
The video of Arthur and Jaleel White's performance is available on YouTube but — fair warning — it's a little grainy. Still, it's worth a view for some instant '90s nostalgia. And it's a must-see for fans of The Golden Girls, who will likely find no other occasion of Arthur making a song by snorting.
Do the 'Urkel dance'
Because many Family Matters fans may have forgotten, it's time to review how exactly one does the "Urkel dance." Luckily, there's a song to help remember the easy-to-do moves.
"Now if you wanna do the Steve Urkel dance, all you have to do is hitch up your pants.

Bend your knees and stick out your pelvis. I'm telling you baby, it's better than Elvis.

Now point your fingers up to the sky and talk through your nose, way up high.

Spin and dip and jump and cavort. And finish it off with a laugh and snort."  

Jaleel White as Steve Urkel
And as Arthur proved in her golden years, almost anyone can do it.