The Hilarious 'That '70s Show' Cameo You Might Have Missed
During the late '90s, teens were introduced to a sitcom that took them back in time to a decade when many of their parents were teens. While That '70s Show catered to a younger audience, the series featured several celebrity cameos that many adults would recognize.
If you were a fan of That '70s Show, you might have noticed many of these cameos, too. But there's one that may have slipped through the cracks.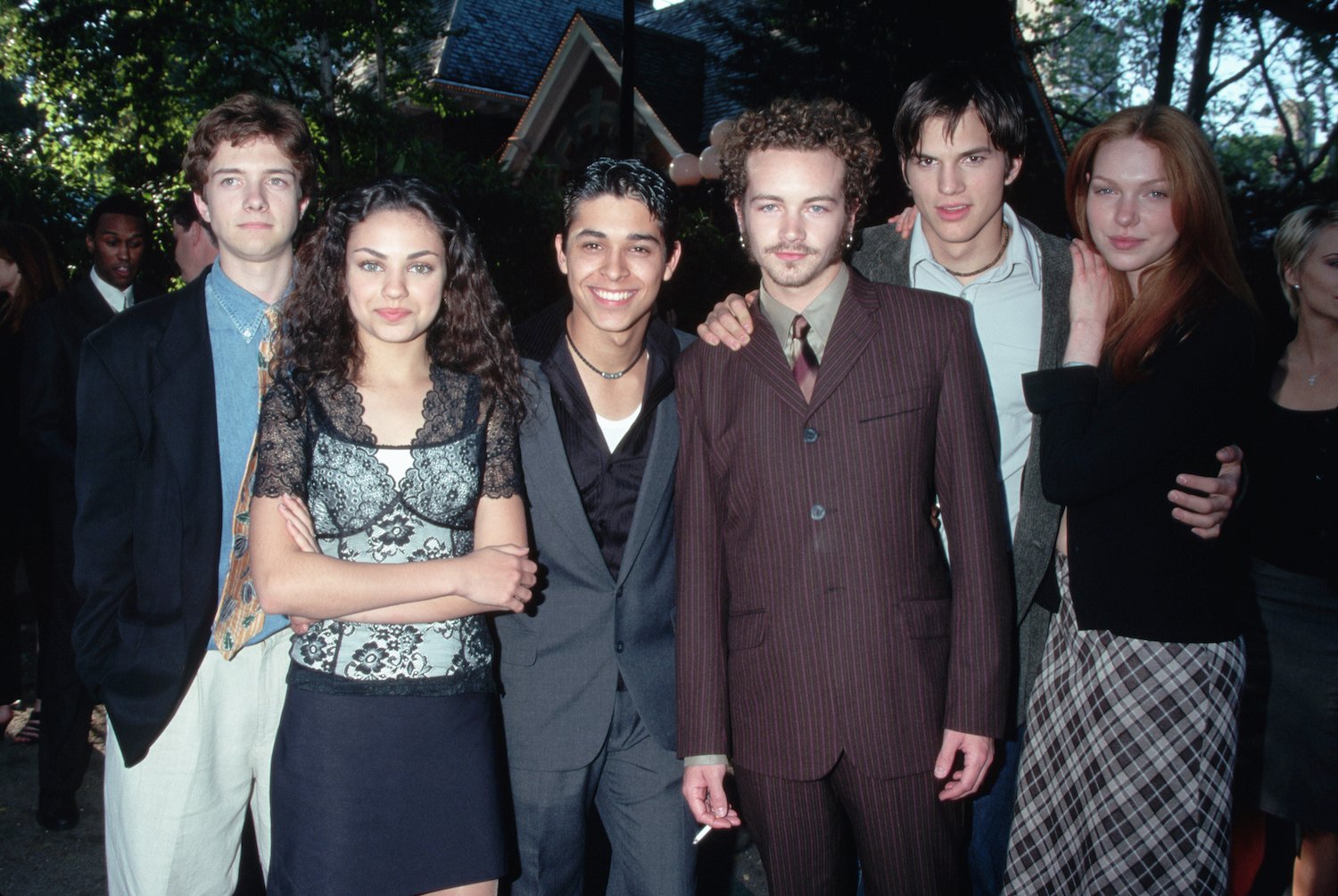 'That '70s Show' introduced a younger generation to '70s teens
That '70s Show premiered in August 1998 on Fox. It ran for eight seasons and, at the time, was the second-longest-running live-action series for the network, just after Married…With Children. 
The sitcom showcased the relationships between six teenagers who lived in fictional Point Place, Wisconsin. Of course, the setting was in the 1970s — 1976 to 1979, to be exact.
While primarily up-and-coming actors played the main characters. At the time, that included a young Mila Kunis, Aston Kutcher, and Topher Grace. That '70s Show also featured several cameos throughout its run, using seasoned actors who were popular during the era the show was set in to capture the attention of a broader audience. 
'That '70s Show' featured a ton of cameos 
Because many of the child stars from popular 1970s series were adults when That '70s Show was filming, having them as guests on the show just made sense.
Actual '70s stars who made appearances throughout That '70s Show's run include Mary Tyler Moore and Eve Plumb of The Brady Bunch fame. Other notable guest stars included Billy Dee Williams from the Star Wars franchise, Three's Company's Don Knotts, and Tom Bosley and Marion Ross, Mr. and Mrs. Cunningham of Happy Days. 
Many of the recurring cast members were also big '70s stars, including the hilarious Tommy Chong, who played stoner Leo Chingkwake. Charlie's Angels Tanya Roberts was also a recurring cast member. She played Donna's (Laura Prepon) mom, Midge Pinciotti. 
There was another recurring member of the cast that was a big star in the '70s many fans of the show may have missed.
Hyde's estranged father was a comedy star  
Steven Hyde (Danny Masterson) was always a bit of a loner. When his absentee dad (whom Steven later discovers is his step-dad) comes back into his life, he naturally feels inclined to want to be with him.
Bud Hyde, the alcoholic bartender, is only around for a few episodes in season 3. After reconciling his relationship with Edna — Hyde's mother — Bud skips town again, forcing Hyde to move back in with the Foreman family. 
Despite his controversial role on That '70s Show, the actor who played Bud is widely regarded for this acting work in the 1980s and '90s. Eagle-eyed fans — er, the parents of That '70s Show fans, rather — noticed the familiar face playing the role of Bud to be Robert Hays. 
Follow Lauren Anderson on Twitter. 
Hays played leading man Ted Striker in the 1980 parody film Airplane! Before landing the role on That '70s Show, Hays did other films like Homeward Bound: The Incredible Journey and television series like Starman. Hays was also the voice of Tony Stark in the 1994 Iron Man. 
Tune in to That '70s Show on Netflix, where you can stream all eight seasons and spot various stars from the '70s, '80s, and '90s.