Hilary Duff Admitted to Crushing on Chad Michael Murray While Filming 'A Cinderella Story'
Like many actors, Hilary Duff had a crush on one of her early co-stars. Learn what she said about working with Chad Michael Murray on 'A Cinderella Story.'
Actor Hilary Duff started in show business at 13, when she first appeared on the now-classic Disney show, Lizzie McGuire. She has since released five albums, authored three books, and never stopped performing in films and TV shows. 
In one of her first film roles, the 2004 film A Cinderella Story, she played the title character of Samantha "Sam" Montgomery. She starred opposite Chad Michael Murray as Austin Ames. Like so many her age, Duff was a fan of Murray for some time before filming. She admitted to having a crush on him while filming the movie. 
Hilary Duff revealed her crush on her 'A Cinderella Story' co-star Chad Michael Murray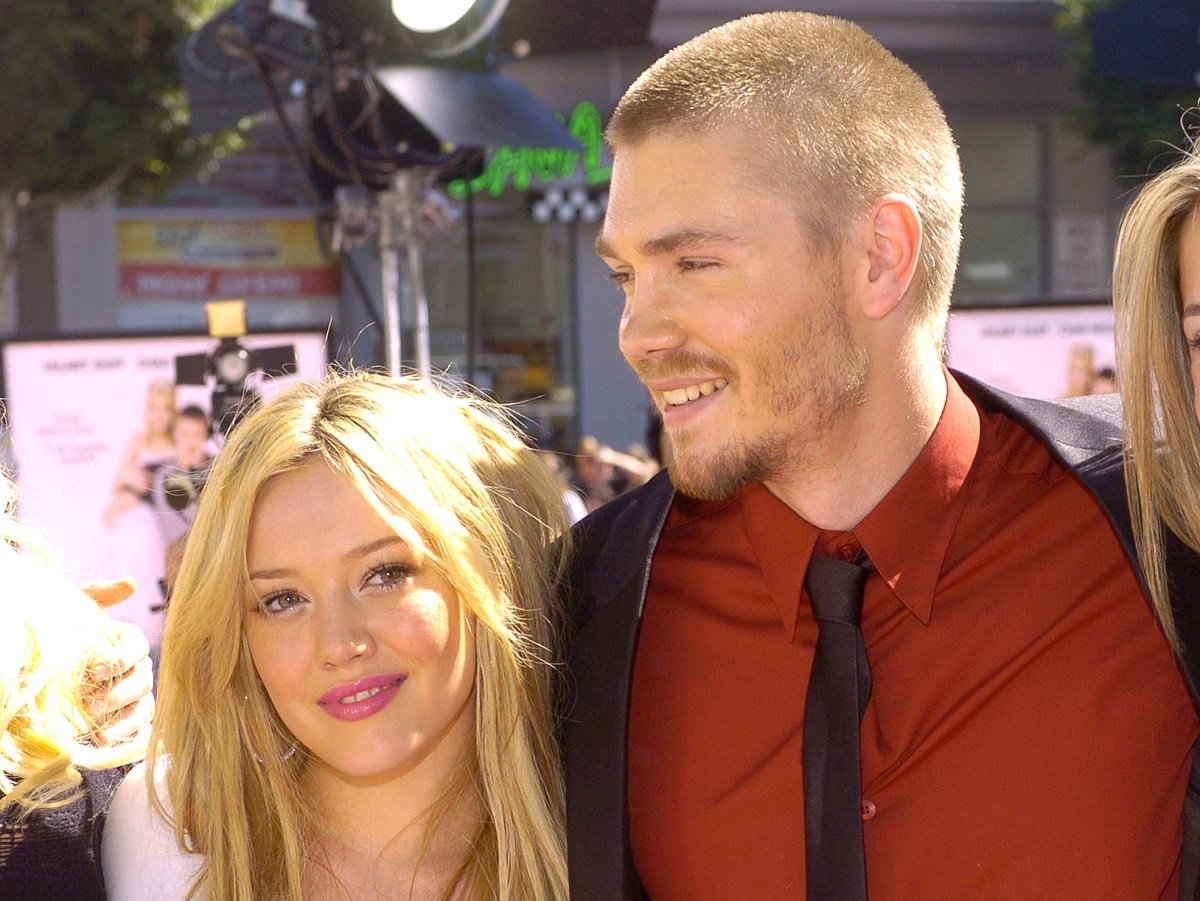 A Cinderella Story is a modern spin on the classic Cinderella tale. The film's plot centers on two online pen pals who intend to meet in person at their high school's Halloween ball. Duff's character, Sam, works for her greedy stepmother, Fiona, in a diner passed to her when Sam's father died. In true fairytale fashion, Sam answers to Fiona and her stepsisters, Brianna and Gabriella.
Sam falls in love with Austin Ames, played by Murray, and they get their happily ever after in the film. However, the reality was quite different. According to Cosmopolitan, Duff admitted to having a secret crush on Murray while they were filming the movie. The issue was that Duff was only 15 while Murray was considerably older at 22. The two shared some kissing scenes in the film, which raised some eyebrows since Duff was technically underage. 
She has stated that she was nervous at first due to her feelings for him. However, Duff said they became good friends, making the kissing scenes not so awkward. And thankfully, she didn't share her crush until years later, as the publicity from such a revelation could have created some negative press for both actors.
What did the actors do after 'A Cinderella Story'?
These days, Hilary Duff stays busy with her many TV projects. She starred in the TV Land series Younger throughout its run. Now, she stars in How I Met Your Father, a Hulu sitcom based on the concept of How I Met Your Mother. 
Previously, Duff was set to return to the role that made her famous. Following discussions of a Lizzie McGuire reboot, Duff and the original cast confirmed the news in 2019 with Disney+. However, despite starting filming, Duff revealed the revival series' cancelation in December 2020, stemming from creative disagreements behind the scenes. 
Chad Michael Murray also became famous as the top-billed actor in a TV show. He left One Tree Hill in 2009, pursuing a film career. However, Murray remains best known for his TV work, appearing in shows like Agent Carter and Riverdale. Aside from a few theatrical releases like Fruitvale Station, the last few years have seen him focusing on TV movies for Hallmark and Lifetime. 
Both Duff and Murray have found love
While Hilary Duff and Chad Michael Murray never became an item, both found love after divorce. Duff is happily married to musician Matthew Koma. The couple has two children together: Banks and Mae. Duff also has a son, Luca, from her first marriage.
Following his very short-lived marriage to his OTH co-star Sophia Bush, Murray married actor Sarah Roemer (Disturbia) in 2015. The pair have two children together but keep them out of the spotlight, for the most part.