Hilary Duff Gets Brutally Honest About Her Kids: 'I Don't Always Like Them'
Hilary Duff has always been honest about parenting, but she was especially straightforward about loving but not liking your kids.
Out of the many former Disney Channel stars, Hilary Duff has carved out one of the most unique spaces in pop culture. Since the end of Lizzie McGuire, she has never disappeared from the zeitgeist. Yet the now-34-year-old has never shown much interest in capturing the level of A-list celebrity some of her peers have achieved.
Duff has made some intentional decisions to stick to projects she cares about. Throughout a prior marriage and divorce, she has always focused on her family. In fact, Duff's penchant for disarming honesty in interviews applies just as well to her family as anything else.
The one-time star of 'Lizzie McGuire" is now happily married with kids
Duff has one of the healthier approaches to being the sort of celebrity paparazzi will follow around incessantly. The 2000s actor-turned-pop-star spends the public-facing part of her days mostly sharing content about her idyllic family life. She's an open book when it comes to that sort of thing.
After a tumultuous marriage to hockey player Mike Comrie, the father of her first child, Duff married singer-songwriter Matthew Koma. The former Disney star had two more children with the powerhouse producer. She insists that soulmates "aren't real" but has nothing but great things to say about their romance.
During the COVID-19 pandemic lockdown era, in particular, Duff made a point of turning her once-private relationship into an open book on social media. She seems much happier.
Hilary Duff is brutally honest about her home life and kids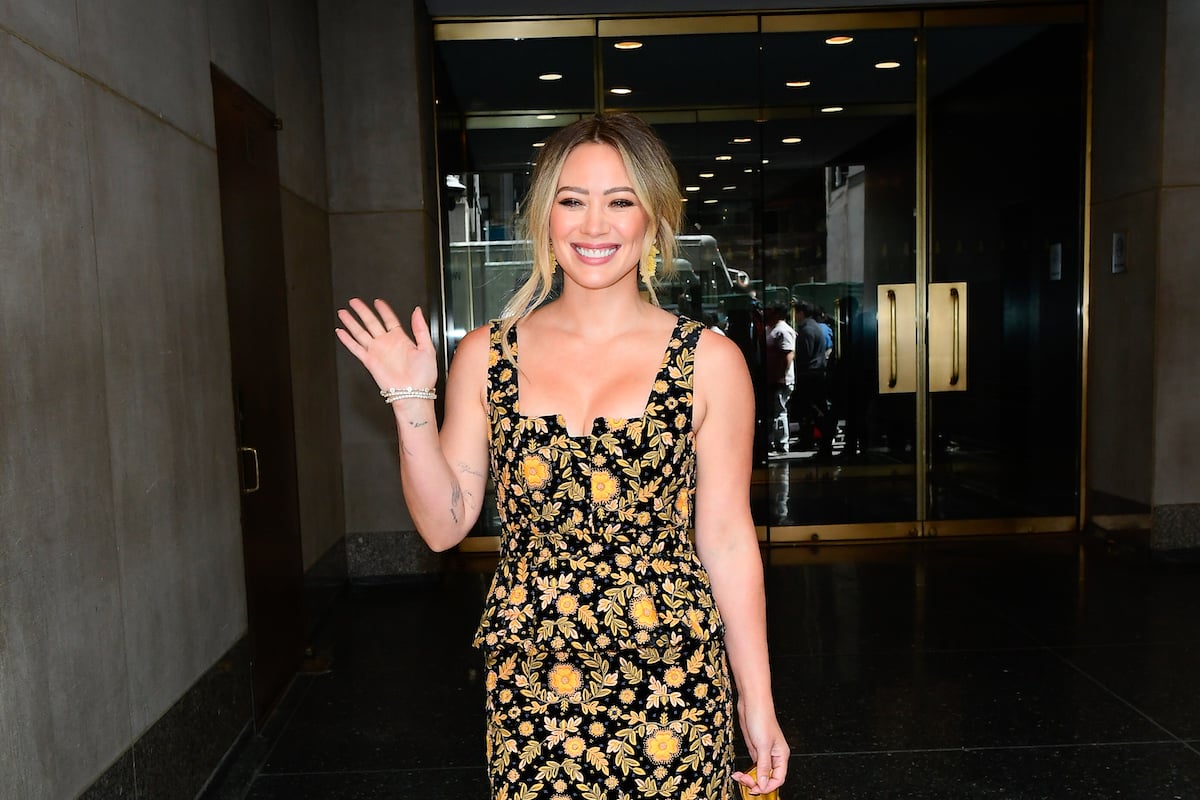 Much of the Lizzie McGuire star's social media content is as charming as humanly possible. Duff's Instagram is full of descriptions of her daily routine with her three children. But given her caustic sense of humor, she's more willing than most celebrities to speak up on the difficult parts of parenthood.
Duff wrote about the topic for Refinery29 at the height of the pandemic lockdown in 2020. It was a time when many parents found themselves at home, often still having to work. Guilt was a common theme for many parents, who felt increasingly frustrated by juggling parenthood alongside other high-pressure adult responsibilities.
"I love my kids more than anything," she wrote. "I cannot imagine not being a parent. But I don't always like them." Strangely, this was exactly the sort of sentiment many parents needed to hear. She highlighted the idea that being frustrated with your children is perfectly natural and expected even. Your job is to help form them into functional adults. The path to getting there will be littered with real frustration.
Duff has a record of being straightforward about her kids
Duff's call for parents to accept frustrations as a natural process of parenting was timely in 2020. But it's also in line with some similar comments she has made in the past. Her ability to express her life honestly in interviews made her the perfect person to send the message she did during the pandemic.
One of her most notable comments on the topic came in 2019. She was hilariously blunt in her summation of her children: "My kids are annoying the living s–t out of me today," Duff posted to Instagram. "I swear I love them. Mostly."
She then made a joke about needing a glass of wine. Then she went right back to posting adorable moments with her kids. The lesson here is crucial for any parent: Don't dwell on guilt. Vent in healthy ways! Indulge in honesty. Then take a deep breath, and get right back to the demanding job of raising your children.