Hilary Duff Confessed She Bombed Her 'Lizzie McGuire' Audition — 'I Did a Terrible Job'
Hilary Duff admits she didn't do a great job auditioning for 'Lizzie McGuire.
For an entire generation who grew up on Disney Channel, Lizzie McGuire was an integral part of their childhoods and adolescent years. The Hilary Duff-led show instantly propelled its star into the Hollywood A-List.
However, if you ask her and the creators, her audition did not go well. Duff spoke about her early days in show business and how she got the role despite a "terrible" audition. 
Hilary Duff gets her start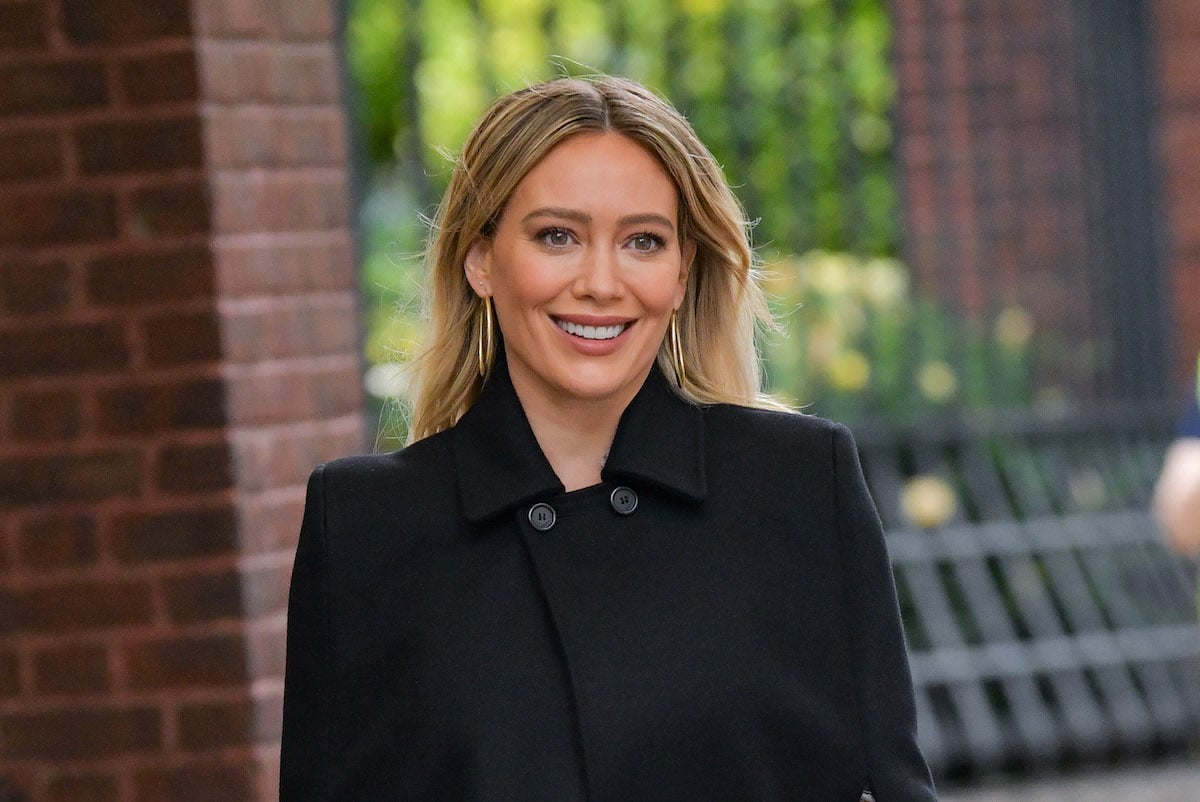 Before Lizzie McGuire, Duff only had a few credits to her name. Her on-screen debut was as an unnamed extra in the television series True Women. 
Arguably her most significant break, however, came when she got the lead in Casper Meets Wendy. The straight-to-video movie, which focused on everyone's favorite friendly ghost and his new witch friend, became a staple on Disney Channel and ABC Family. 
By the time that 2001 came along, however, Duff had the in for an audition on a new comedy series about a girl guiding her way through middle school. While she had a connection thanks to her past work, Duff had to impress the producers if she wanted a chance to do so. However, she did not do this with her acting. 
The audition that changed her life 
When the series was in the planning stages, Disney was looking big. Lindsay Lohan, who had not yet had her resurgence thanks to Mean Girls and several other projects, was one of the channel's choices for the role.
However, the makers decided to go through an audition process. Given what Duff eventually became, one might expect this process to have been a classic story.
Duff didn't impress the producers with her acting ability. She stumbled over lines and forgot to read some in the early stages. However, what the producers liked was her physical portrayal of the titular Lizzie McGuire.
They didn't just want an actress. They wanted a real teenager who could provide some authenticity and show off her personality in more ways than mere line-reading. 
"I did a terrible job," Duff said in a since-deleted interview with E! News (per BuzzFeed). "I hadn't read my lines." 
Duff was auditioning for several shows at once, and as such, she wasn't able to put her heart and soul into the script. Luckily, she made an impression on the show's creator, Terri Minsky. Minsky gave Duff some advice that helped turn the tide. 
"I was very honest about it and said [to Duff], 'You need to get more in the character,'" Minsky told E! News (per BuzzFeed). "Because I knew there was so much [talent] there."
The advice worked. Duff got the role. However, after failing to impress producers with her earliest performances, they demanded that the series employ an acting coach that could help iron out some of the wrinkles in her abilities. Before long, Duff was not just the star of Disney's most successful series. She was on her way to the A-List.
Hilary Duff became a household name thanks to 'Lizzie McGuire'
Duff went from a relatively unknown actress to a Disney Channel up-and-comer, to an all-out icon in just a couple of years. She immediately became a hot commodity not only at Disney Channel, where she consistently worked for movies of the month but on the big screen.
Duff headlined several hit movies after Lizzie McGuire's success, including A Cinderella Story and the big-screen version of Lizzie McGuire that also served as a series finale. 
While Duff fell out of the limelight for a while, she recently returned on Younger, a TV Land series that ran from 2015 to 2019. However, to an entire generation of Millennials, Duff will always be Lizzie McGuire.
She's slated to reprise the role on a new Disney + series, although its future is currently something of a mystery after the initial filming was cut short due to unknown issues with Minsky.
When the show premieres, it will be a full-circle moment for Duff, who started it all with a botched audition.