Hilary Duff Felt 'a Lot of Frustration' About Not Being Able To Shake Lizzie McGuire Image
Hilary Duff was 13 years old when Lizzie McGuire first premiered. Today, she is 33. And though she has, in recent years, been able to really branch out from the iconic Disney teen that catapulted her career, she will always be remembered by a large group of fans as Lizzie. That used to bother her. But it doesn't anymore.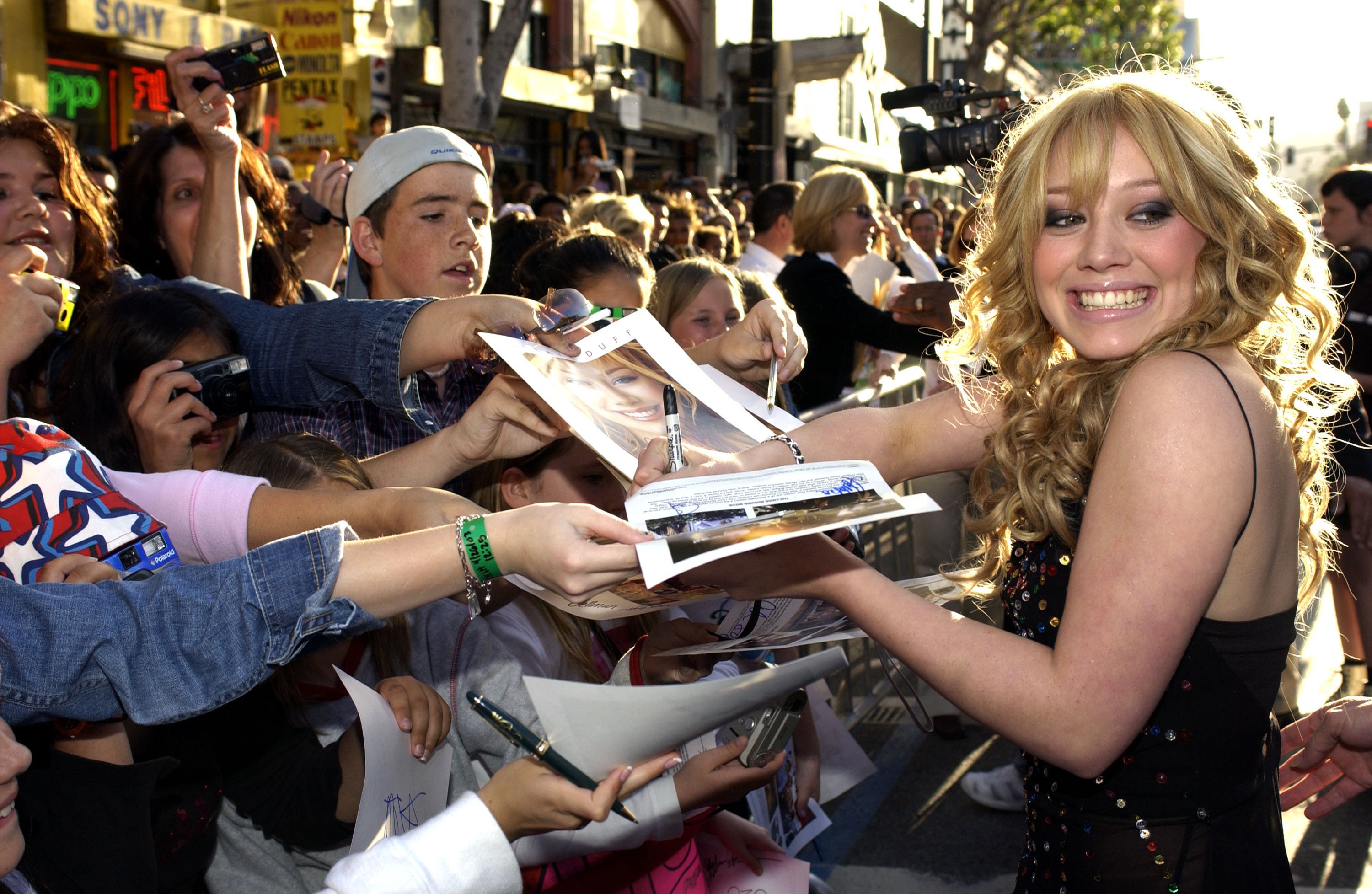 Hilary Duff says she was type-cast for a while after 'Lizzie McGuire'
"I definitely went through big frustrations of being like, 'Why can I not get a shot at being someone else?'" she told Cosmopolitan in a 2020 interview. "Not that I want to dog every casting director out there, but there's a very small handful of people who are character actors and can be hired for roles that are truly different from one another. From age 21 to 25, before I became a mom, there was a lot of frustration."
Duff says she'd go in for auditions, do a great job, and then not get the part. She feels a big reason for that is her past Disney role.
"I would get to producer callback and they'd be like, 'She's so great and she gave us the best reading and blah blah blah, but she's Hilary Duff…'"
The 'Lizzie McGuire' reboot
Duff was hesitant to do a reboot of the show for a long time for the above reason. But, as she got older and stepped into the next phase in her life, she accepted Lizzie as a part of her story.
"I'm at such a different place in my life now, being a mother and a wife – it doesn't weigh on me anymore," she said. "I don't feel like people only see me that way, but [even] when they do, I feel appreciative of it because she was very impactful on so many people's lives."
That's why the actor was finally open to shooting a reboot.
"Finally, last year, I was like, 'I feel ready,'" she said. "It just doesn't annoy me anymore when people refer to me as Lizzie McGuire or say that was my biggest role, because it paved the way for all the other roads I've been able to take."
However, at the end of last year, Duff took to Instagram to alert fans that the reboot would not be moving forward.
"I've been so honored to have the character of Lizzie in my life," she wrote. "She has made such a lasting impact on many, including myself. To see the fans' loyalty and love for her, to this day, means so much to me. I know the efforts and conversations have been everything trying to make a reboot work, but sadly despite everyone's best efforts, it isn't going to happen. I want any reboot of Lizzie to be honest and authentic to who Lizzie would be today. It's what the character deserves. We can all take a moment to mourn the amazing woman she would have been and the adventures we would have taken with her. I'm very sad, but I promise everyone tried their best and the stars just didn't align. Hey now, this is what 2020's made of."
Hillary Duff as Kelsey Peters in 'Younger'
Duff's role as Kelsey Peters in Younger has certainly put some distance between the actor and her iconic teen character. But Duff says she was not exactly gunning for the part in 2014 when she was cast.
"My personal life was in transit with my first husband, we were about to get divorced, I was super focused on my son… I definitely was not looking for another role!" she said, laughing. "I wasn't auditioning or even in touch with my agents."
The intent was not to finally and severely break away from her Lizzie image. Though, in a way, the role did just that.
"It wasn't like, 'I've got to have something different from Lizzie,'" she said. "It was more that I was living my life as a new mom. I didn't know Kelsey was going to be such a party girl, I don't even think they did."