Hilary Duff Let Her 9-Year-Old Son Watch Her Give Birth so He Could See 'What Childbirth Looks Like'
Hilary Duff recently welcomed her third child, and she had a very special person in the room with her to observe the birth.
During a recent interview, the Younger star opened up about her birthing experience, sharing that her 9-year-old son, Luca, was in the room during her water birth simply because she wanted him to witness the miracle of life.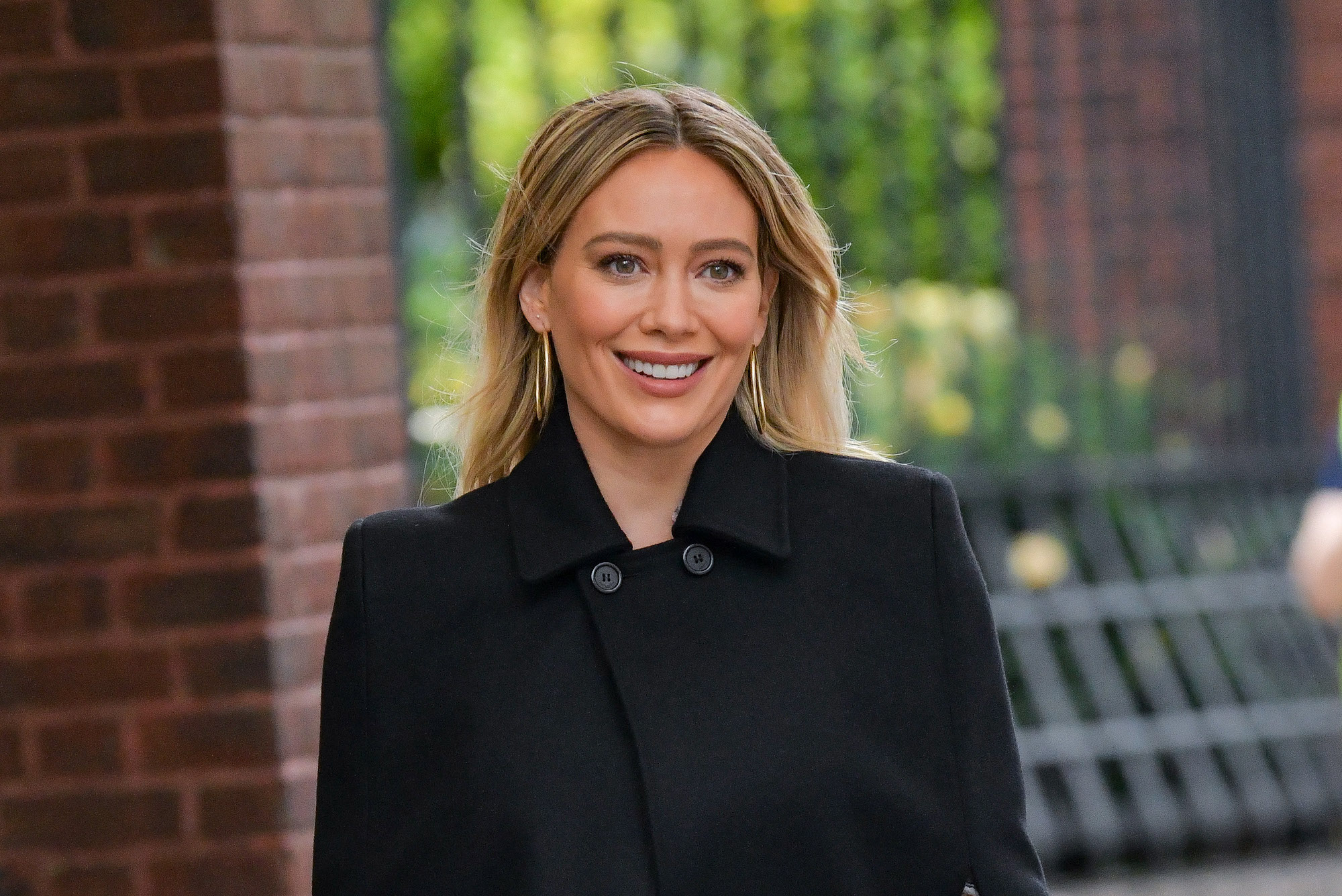 Hilary Duff gave birth to her daughter, Mae, in March 2021
Duff is now a mom of three.
The former Disney Channel star welcomed her third child, a daughter named Mae, on March 24.
According to ELLE, Duff was surrounded by her husband, Matthew Koma, a doula, her mother, and a team of midwives as she had an at-home water birth.
The actor announced her daughter's birth three days later, sharing a black-and-white photo of her family of five after welcoming Mae into the world.
"Mae James Bair- We LOVE you beauty 3-24-21," she captioned the sweet image.
It was important to Hilary Duff that her son witness the birth
While recently speaking with Dr. Elliot Berlin on Informed Pregnancy Podcast, Duff recounted the at-home birth of her third child, which her family was present and accounted for — well, kind of.
According to the mom of three, she is very "open and honest" with her children and planned for her 9-year-old son Luca, whom she shares with ex-husband Mike Comrie, to be there for the birth of his little sister.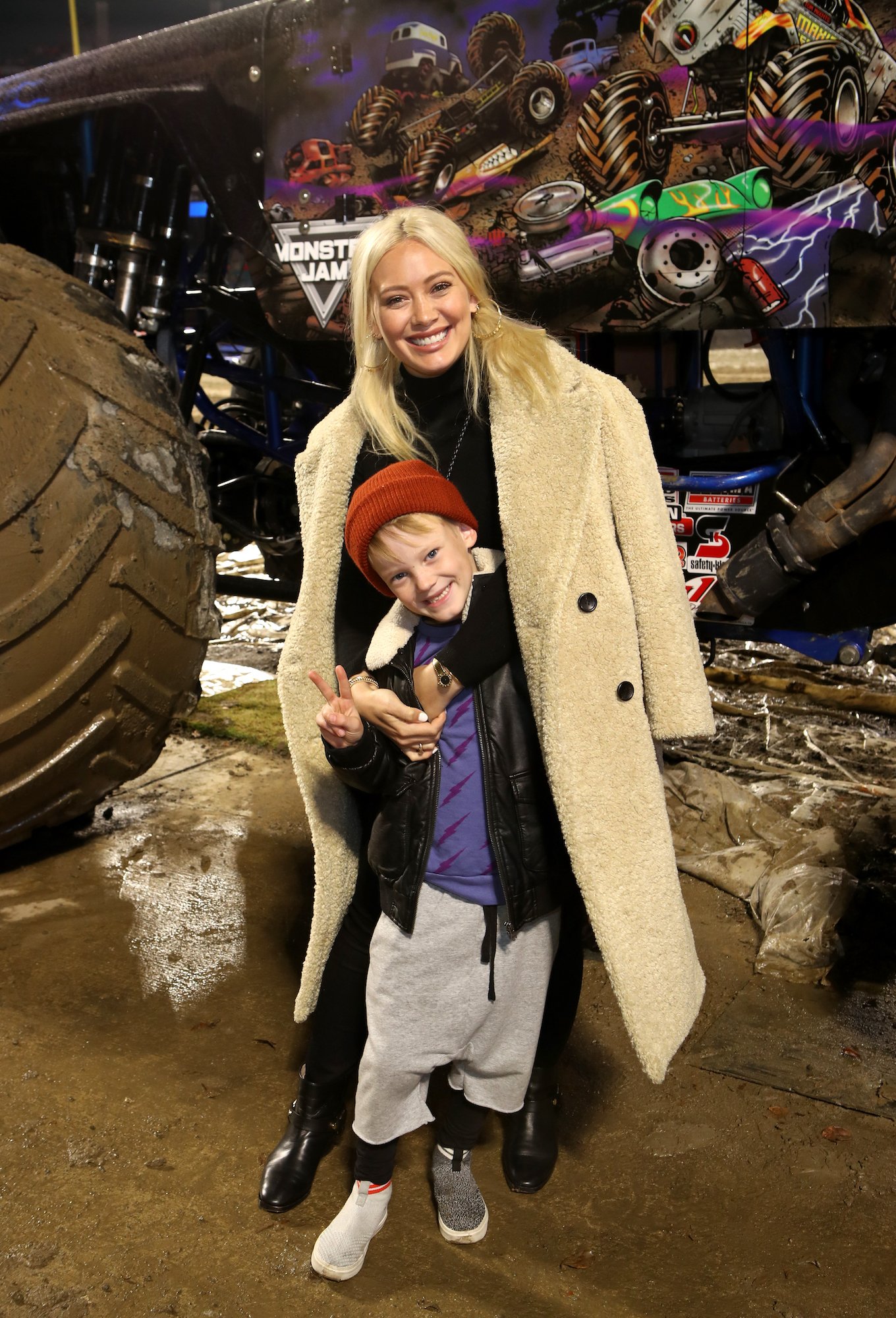 RELATED: Hilary Duff Reveals the 1 Sweet Way Her Son Luca Is Helping Out at Home During Her 3rd Pregnancy
Related post url: 
"It was kind of important for me [for Luca to be there] because I'm really big on being open and honest with him about how strong women are and what childbirth looks like," Duff explained. "He knows all about periods and it's important for me to normalize that conversation with him for all the women that are going to be in his life."
Though Luca wanted to witness his sister's birth, Duff says things ended up progressing so fast that he made it into the room "right as I was pulling the baby out."
She explained, "He wanted to be there for it, but it happened so fast he missed it."
Hilary Duff wants her son to understand the many ways of bringing children into the world
Though he's only 9, Duff wanted Luca to witness childbirth now so that if he has his own children later in life, he'll already understand the many ways of bringing a baby into the world.
"I think that sometimes a 9-year-old boy is like, 'Well, men have bigger muscles,' and, like, yeah, but we bring life into this world. We move a baby through our body," she explained. "There is a big topic of conversation in the house right now: equality, and strength coming from different places besides your muscles or whatever."
Duff continued, "I want him to someday, when he's ready to have a child with his partner or wife or whatever, I want him to be able to respect the way that she wants to be able to have a baby, and if that's at home, that can be at home, if that's in a hospital, it will be hospital. There's many different ways."