Hilary Duff Opted for a Home Birth for Her Second Daughter: 'Would Totally Do It Again'
Hilary Duff gave birth to her third child at home, and it isn't the first time the actor has chosen to have a home birth.
Hilary Duff has had a surprisingly robust career for someone who started work as a child star. From her early start on Disney projects like Lizzie McGuire her indie years in movies like According to Greta, to her modern-day career renaissance with shows like Younger and How I Met Your Father, Duff has had steady work for almost her whole working life. Now all grown up, the star has three kids of her own, and her comments about how she went about one of her pregnancies has gotten fans intrigued. Keep reading to learn about Hilary Duff's home birth experiences.
Hilary Duff gave birth to her second daughter at home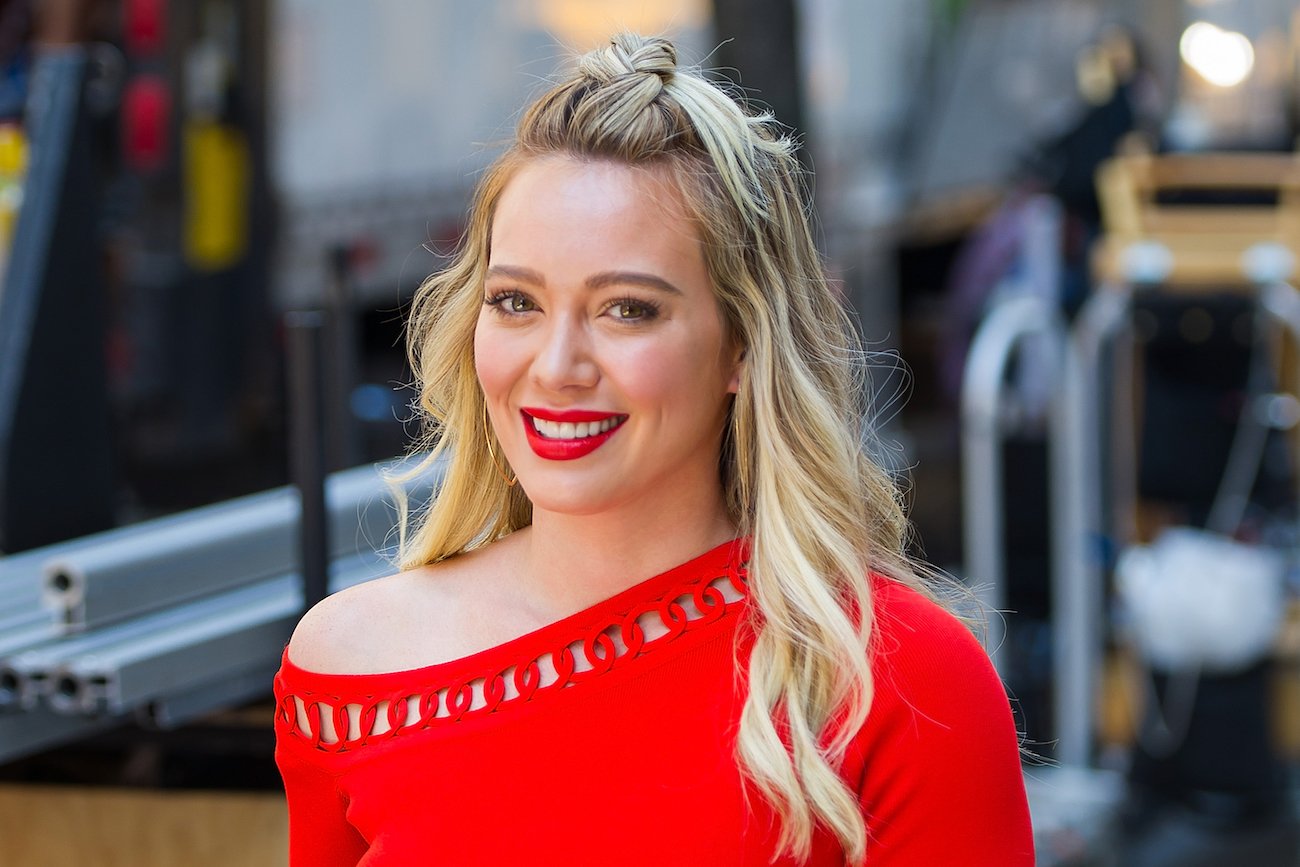 On March 24, 2021, Duff and her husband Matthew Koma welcomed their second daughter (Duff's third child,) Mae James Bair, into the world. As revealed in the Instagram post announcing the event, Hilary Duff and her family opted to have a home birth. It was a personal choice by the star based on what she'd said in the past.
An insider told E! News about the experience, saying, "Hilary has always wanted to experience a home birth and felt it was right for baby No. 3 since they aren't planning to have another child at this point in time."
Overall, everyone seemed happy with the choice, including her other two kids who are reportedly in love with their baby sister.
This is the second time she's had a home birth
This wasn't a snap decision by Duff, either. In fact, she'd already had a home birth before with her first daughter, Banks Violet Bair. The star first talked about this decision on Dr. Elliot Berlin's podcast, Informed Pregnancy. Recorded just 10 days after her daughter's birthday, she discussed the challenges and joys that came with giving birth at home. Between the frustrations of long periods between contractions and the stress of the late night delivery itself, she felt the experience was overall quite rewarding. This was especially true when her daughter, only a few minutes old, reached up to give her a hug while she held her in her arms.
In the same podcast, Duff also noted how nice the whole thing was, even saying she "would totally do it again," a promise she's now made good on. While she and her husband seemingly have no further plans for kids according to the previous insider quote, it's not hard to imagine they'll keep up the tradition for baby number four if they ever change their minds.
Many other stars have opted to have home births
Duff isn't the only celebrity to get in on the home birth trend. Many parents-to-be, stars included, have tried it for themselves. Insider even broke down some of the most famous names on one of their lists.
Model Ashley Graham is one mother who opted out of hospitals, having had all three of her kids (twins included) at home over the last two years. Cindy Crawford also had home births for kids Presley and Kaia, all after getting to know a midwife who turned her on to the idea. Actress Lisa Bonet also gave birth to all three of her children at home.
Ricki Lake is probably the most famous advocate for home births out there, having lobbied for the practice for many years following her own experience. She even produced the documentary The Business of Being Born to discuss the practice compared to other modern forms of giving birth, notably showing footage of her own in the film.