Was Hilary Duff Pregnant While Filming 'Younger' Season 7?
Actor Hilary Duff gave birth to her third child in March 2021. A few weeks later, Younger Season 7 premiered. Duff stars in the popular series. Was she pregnant during filming? The creator of the hit TV show reveals the production timeline and his thoughts on her pregnancy.
Hilary Duff stars in 'Younger'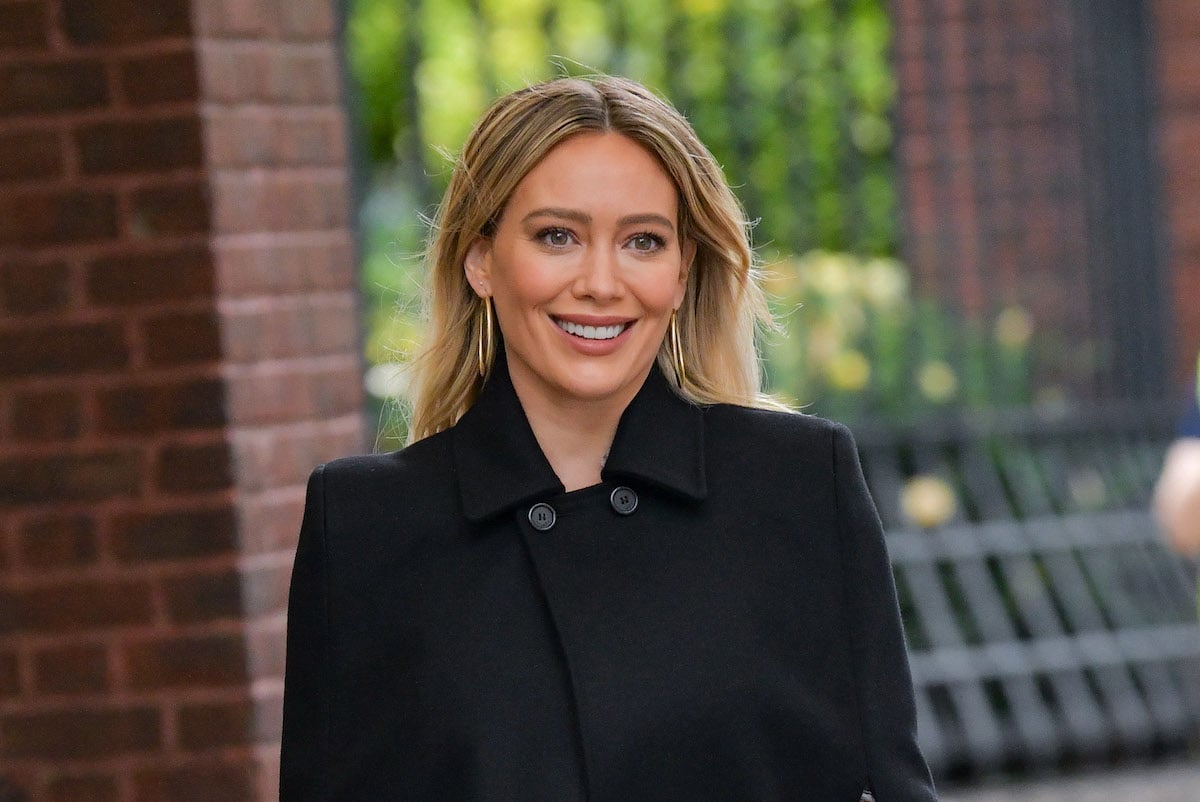 Duff became famous as a teenager starring in the hit Disney Channel series Lizzie McGuire as the titular character. She later branched out into film, appearing in movies like Material Girls. But it wasn't until she returned to TV that Duff again became a household name.
The actor stars in the TV Land dramedy Younger. Duff portrays Kelsey, a young book editor at a publishing house in New York City. She befriends Liza, a 40-year-old posing as a 20-something to score a job. Eventually, Kelsey discovers her secret and works to protect her friend and co-worker.
She gave birth in March 2021
Not only has Duff been working steadily since childhood, but she's also taken the time to start a family. She welcomed her first child, son Luca, with her ex-husband, Mike Comrie, in 2012. In 2018, her daughter, Banks, was born. Duff married Banks' father, musician Matthew Koma, in 2019.
Amid the coronavirus (COVID-19) pandemic, the actor shared some positive news with her fans. She and Koma were expecting another child. Duff gave birth to their daughter, Mae James Bair, on March 24, 2021, in a home water birth, surrounded by Koma, Luca, and Banks.
'Younger' Season 7 premiered the next month
RELATED: 'Younger' Season 7 Begins Filming: See 1 Star's Throwback Tribute To Hilary Duff's Disney Days
At the same time, the Younger cast was busy doing press for the upcoming season. After airing on TV Land for six seasons, the seventh (and final) season premiered on Paramount+ on April 15, 2021. Though Duff teased the first four episodes on her Instagram, she didn't participate in the interviews leading up to it.
Younger Season 7 began filming in late 2020, following a months-long delay due to the pandemic. They shot the 12-episode season through the end of the year into early 2021. After wrapping, Duff and her family went from New York back to their home in Los Angeles before giving birth.
Creator Darren Star says it put on 'the right kind of pressure'
When creator Darren Star contacted Duff about beginning production in October 2020, she told him, "'That's great because I'm having a baby in March,'" He told Entertainment Tonight, "I thought, 'We really have to stick to the schedule, because otherwise, I don't know when we're going to do this season.'" Filming wrapped in February 2021.
Given all of the potential complications, Star added of Duff's announcement, "She gave us the right kind of pressure to kind of make this season happen." He also shared how they shot around her pregnancy. "I would go on the set and see her and think, 'This is impossible.' Because she literally looked like she was carrying a bowling ball," he said.