Hilary Duff Welcomed Her Third Child in 2021 — How Soon After Did She Go Back to Work?
Hilary Duff, the Disney darling from Lizzie McGuire, is all grown up and the mother of three young children. Newly remarried and starting work on the highly-anticipated Hulu television series How I Met Your Father, the busy actor enjoys her hectic lifestyle. In fact, the Younger star didn't waste any time getting back in front of the cameras after welcoming her third child.
Hilary Duff is a mom of many talents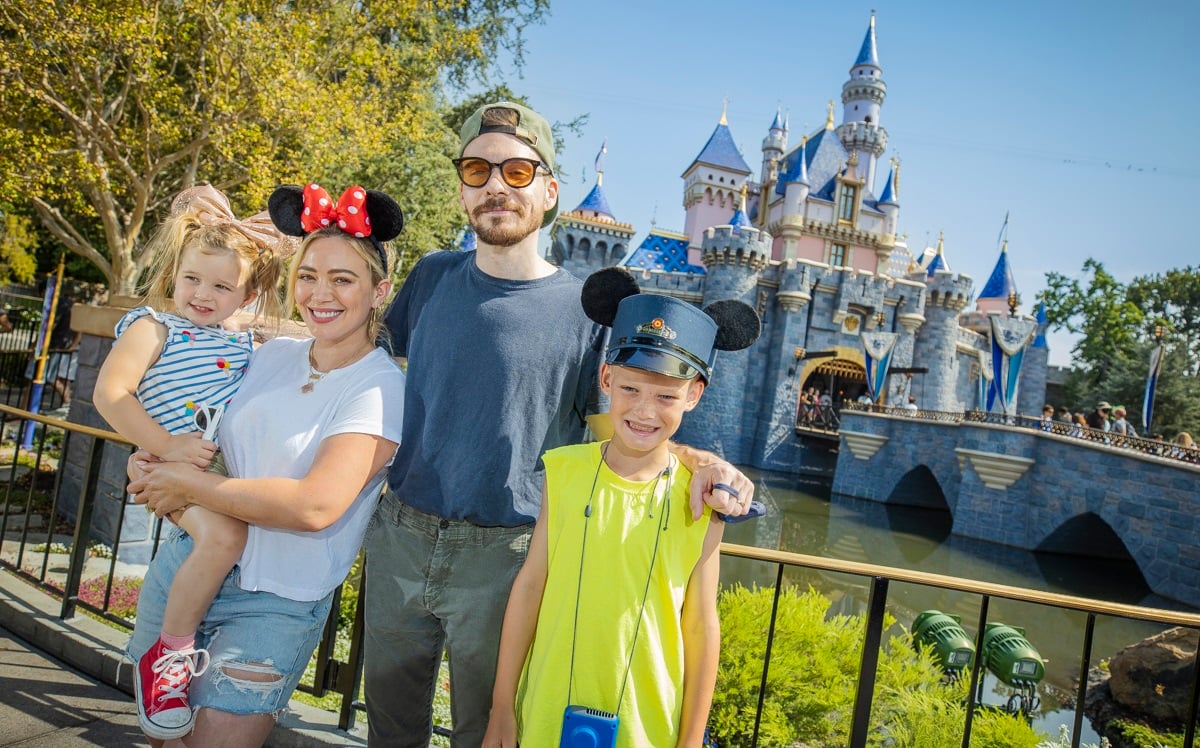 Duff found overwhelming success as the titular star of her Disney series that ran from 2001 to 2004. The notoriety allowed her to work on films such as Agent Cody Banks, Cheaper by the Dozen, and A Cinderella Story.
In 2012, at the age of 24, Duff gave birth to her first child, son Luca Cruz, with her now ex-husband Mike Comrie. The Perfect Man actor continued guest-starring in television series including Gossip Girl, Two and a Half Men, and Ghost Whisperer.
By 2015, Duff landed the role of Kelsey Peters in the TV Land television drama Younger. That same year she met her current husband, singer-songwriter Matthew Koma. T met while working on Duff's fifth studio album, Breathe In. Breath Out.
The couple married in 2019 after welcoming their first child, daughter Banks Violet Bair, born in 2018. They spent most of their first year of married life in quarantine because of the coronavirus (COVID-19) pandemic.
Filming for the seventh and final season of Younger finished shooting in early 2021. Duff was pregnant during all of filming. Two months later, Duff was ready to give birth to her third child with her rocker husband.
Duff gives birth to her third child 
On March 24, 2021, Duff gave birth to daughter Mae James Bair. The actor welcomed her third child with a poignant black and white photo on Instagram. Surrounded by her family of five, Duff looked like the pinnacle of motherhood, sharing the experience of her home water birth.
There was a full house for the arrival of baby Mae. In an Informed Pregnancy podcast interview, Duff revealed that her husband, Matthew Koma, her mother, a doula (who was also her birth photographer), a friend, and three midwives attended her home birth in March. The Cadet Kelly star also shared the moment with her 9-year-old son Luca and 2-year-old daughter Banks.
Soon after the excitement died down, it was time for the busy mom to get back to work. On August 31, 2021, filming for How I Met Your Father began. It had only been five months since Duff gave birth, but she was up for the challenge.
Life as a working mom
Duff cherishes being a mom and told People, "I love when everyone's full of energy and the house is buzzing. You never know what the day is going to bring or what your kid's going to say." Admitting to loving the mayhem, she confessed, "We're in the thick of it, and it feels good."
Koma shares his wife's enthusiasm for parenthood and supports her fully. He posted an Instagram photo with the caption, "One of my favorite pictures of wifey somewhere between supremely fulfilled, exhausted, and why the f— are you taking my photo. She started her new show this week, and it's so rad watching her kick into that mode. It's easy to forget when she's nailing it as a mama bear, wife, family psychologist and chicken lady that she was first an absolute ace at what she was born to do."
Hilary Duff is always with her social media followers about life with her children. She revealed in the People interview, "It took me a week into having Mae to be like, 'I'm going to have two teenage girls. Holy s—, how am I going to deal with that?'"