Hilary Duff's 'Lizzie McGuire' Performance Was So Bad the Network Had to Hire An Acting Coach
Hilary Duff became an overnight celebrity when Lizzie McGuire premiered in 2001. However, after landing the titular role on the series, many didn't think she had what it took to carry a show of that magnitude. Luckily, they brought in an acting coach, and the show remains one of the most popular Disney Channel series in history.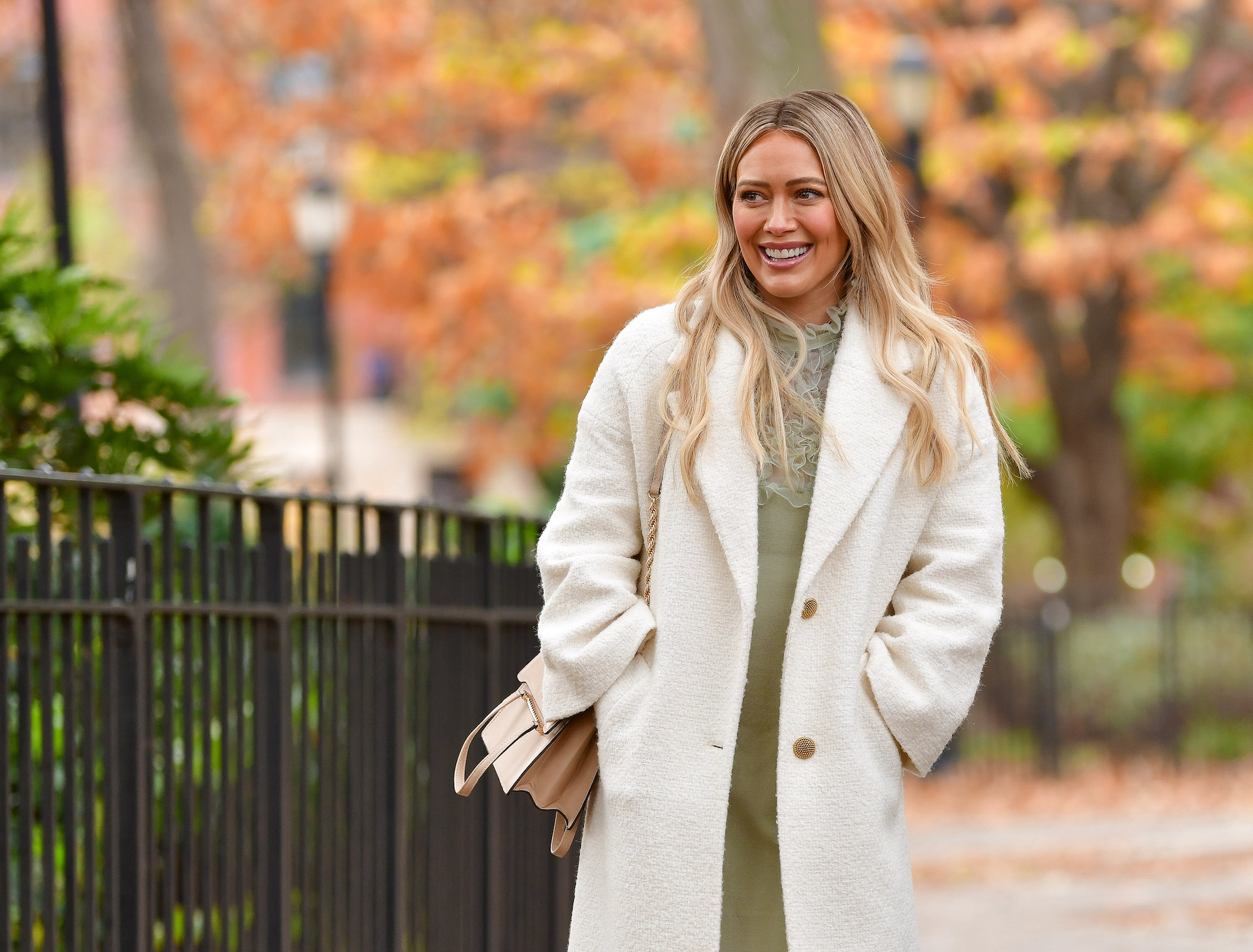 What was Lizzie McGuire?
If the Disney Channel series Even Stevens was about growing up as a young teenage boy, Lizzie McGuire was about a teenage girl's growing years. Lizzie McGuire was an average 14-year-old middle schooler who was grappling with everything from the changes that come with puberty to her feelings about the boys in her grade. It was the type of wholesome entertainment that is still a Disney Channel staple years later. 
Lizzie was joined by an eclectic group of castmates, from her best friends Gordo and Miranda to an animated version of her inner thoughts. The show also propelled Hilary Duff to the Hollywood mainstream. Within a few years of its premiere, Duff became a leading actor on the small-screen, but in big-screen movies like Cinderella Story. 
The series was among the most successful in the channel's history, and it helped pave the way for future series like Hannah Montana, which explored a similar time in life through a pop-star twist. Despite making Hilary Duff into a star overnight, however, the show was not a surefire success. After Duff was given the role, her lack of experience in such a significant role began to show. Because of this, the series took extra measures to ensure that she was right for the job.
On-the-job training
RELATED: Hilary Duff Confessed She Bombed Her 'Lizzie McGuire' Audition — 'I Did a Terrible Job'
Duff admits that she was not the best candidate for the role in the early days. According to BuzzFeed, Duff spoke about her infamous audition. "I did a terrible job … I hadn't read my lines." According to creator Terri Minsky, however, Duff had the energy and the look to take a chance on her lack of acting experience.
Rather than dump Duff to the wayside and replacing her with someone who was more established, she worked with the young actor, "I was very honest about it and said [to Duff], 'You need to get more in the character,'" Minsky said, "Because I knew there was so much [talent] there." Producer Susan Janson recalled that the network insisted that she bring on an acting coach to make up for this. 
"I remember early on the Disney Channel [was] absolutely convinced that Hilary couldn't act," Jansen said. It must have worked. Lizzie McGuire was a smash hit to its modern audience. It was so popular that Disney is was considering a revival of the series.
The return of Lizzie McGuire?
Since the end of the Lizzie McGuire series, Duff went on to star in several movies, such as A Cinderella Story, Raise Your Voice, and Cheaper By the Dozen. Duff also appeared on Law and Order: SVU, Frasier, and Community. She also had a recurring role on Gossip Girl, and starred in the series Younger.
While a Lizzie McGuire reboot was in talks for a while, the series will ultimately stay where it ended. According to CNN, it was recently decided that the reboot will not be moving forward. Those involved have alluded to the cause being that Disney is unable to tell the adult storylines a 30-something-year-old Lizzie McGuire would undoubtedly have. Duff had said she wanted the story to be "honest and authentic to who Lizzie would be today," which would be nearly impossible on a family-friendly network.