Hilary Swank Earned $3,000 For Her Oscar-Winning Role In This Cult-Favorite Film
For many things, Hilary Swank is known for her intense commitment to her craft, her privacy, her desire to be out of the public eye, and her Academy award-winning roles. She is also known for taking on passion projects.
In 2018, Swank took time off from acting to care for a loved one and only returned because it was a story about space exploration for which she has a very personal connection. She also is not shy about taking roles concerning social justice issues.
Although Million Dollar Baby was a sports drama, it was also a statement against ageism and sexism in sports. Freedom Writers was a biopic, but it was also a statement against racism, and of course, Boys Don't Cry, a statement against hate and for trans rights.
Hilary Swank is an award-winning actor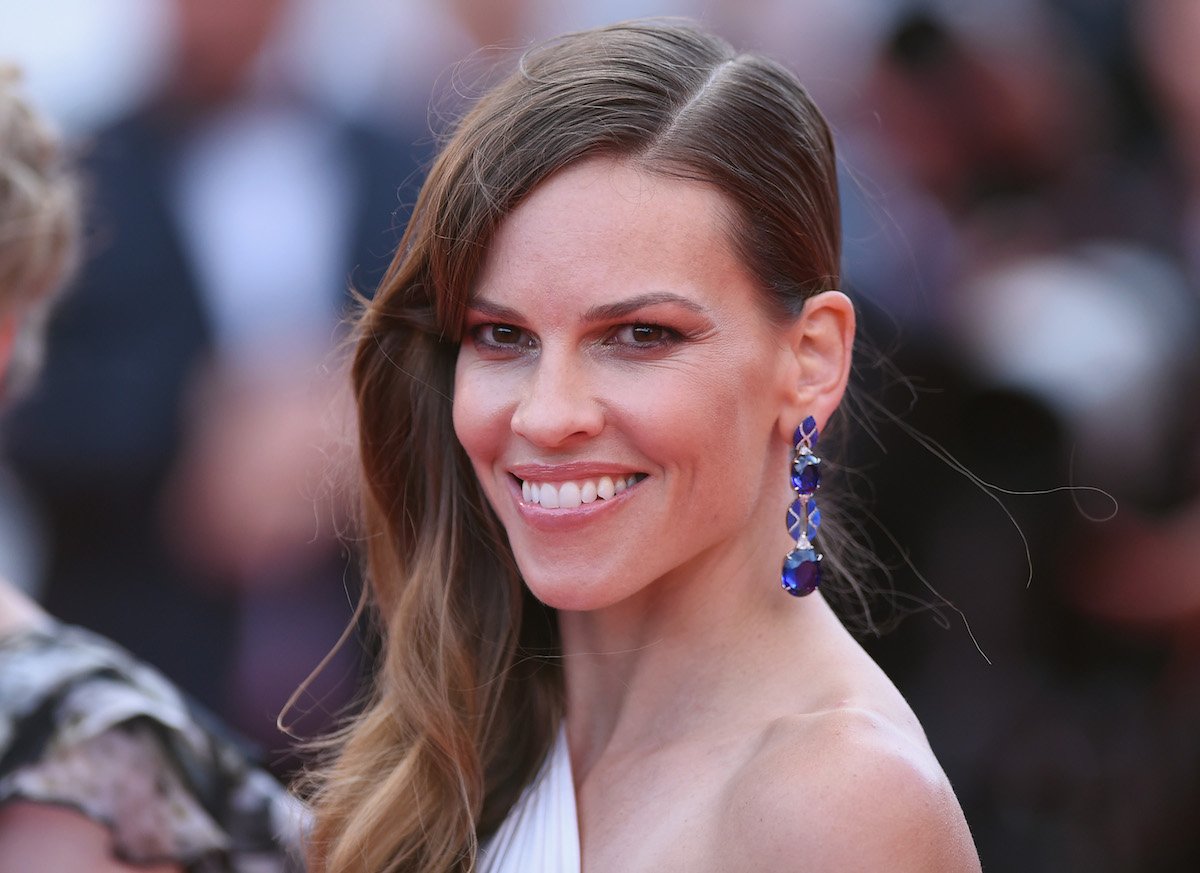 Swank grew up in a poverty-stricken area, in a trailer park in northern Washington. She was 15 when her parents divorced, and she and her mom moved to California so Swank could pursue acting.
Eventually, she dropped out of high school. But poverty wasn't negative in Swank's mind. As she told The Guardian: "It's not a negative. It's a memory you love because it just reminds you of pursuing something that you want. For me, I was moving to California, and I was living my dream!"
Swank's first role was in Buffy the Vampire Slayer. But her breakout role was the lead in The Next Karate Kid.
According to IMDb, she's the third-youngest woman in history to win two Academy Awards for Best Performance by an Actress in a Leading Role for her roles as Brandon Teena in Boys Don't Cry and Maggie Fitzgerald in Million Dollar Baby. It didn't surprise her that she'd had to learn to box and put on muscle for Million Dollar Baby but what she learned about Hollywood while making Boys Don't Cry really shocked her.
'Boys Don't Cry' is a film about a trans man
Swank plays Brandon Teena, a young trans man whose birth name was Teena Brandon. Brandon is discovered to be transgender and is evicted from his cousin's trailer.
Brandon moves to Nebraska, where he becomes friends with John, Tom, Candace, and Lana. He starts dating Lana, and they make plans to move to Memphis, where they can live as a man and a woman.
Tom and John eventually discover Brandon's secret and violently assault him. After Brandon tells the police about the assault, the pair kill him, and the police arrest the pair.
'Boys Don't Cry' earned Hilary Swank an Academy Award
Swank won an Academy Award for Boys Don't Cry and received rave reviews across the country, but the studio only paid her $3000 for her performance. As she told People: "So when I did Boys Don't Cry, I was 24 years old; I made $3,000. In order to have health insurance, you have to make $5,000. So I didn't even know that I didn't have health insurance until I went and tried to get a prescription filled… I had an Academy Award, no health insurance."
After she did Million Dollar Baby and had two Academy Awards, she assumed the "pay gap" would stop, but she was shocked to discover that she was wrong. Her male co-star was a "hot young actor" with no awards, and she was a proven commodity even so "…he got offered $10 million, and I got offered $500,000…" the studio was shocked when she turned it down. Studios now know that Swank is a woman of principal and the studio learned that day that she'd only do films where the pay was fair.