Hilary Swank 'Ate Every Hour and a Half' To Gain '19 Pounds of Muscle' for 'Million Dollar Baby'
Hilary Swank is among the actors who have transformed themselves for roles. She gained nearly 20 pounds to play boxer Maggie Fitzgerald in the movie Million Dollar Baby. 
Hilary Swank spent hours in the gym and boxing ring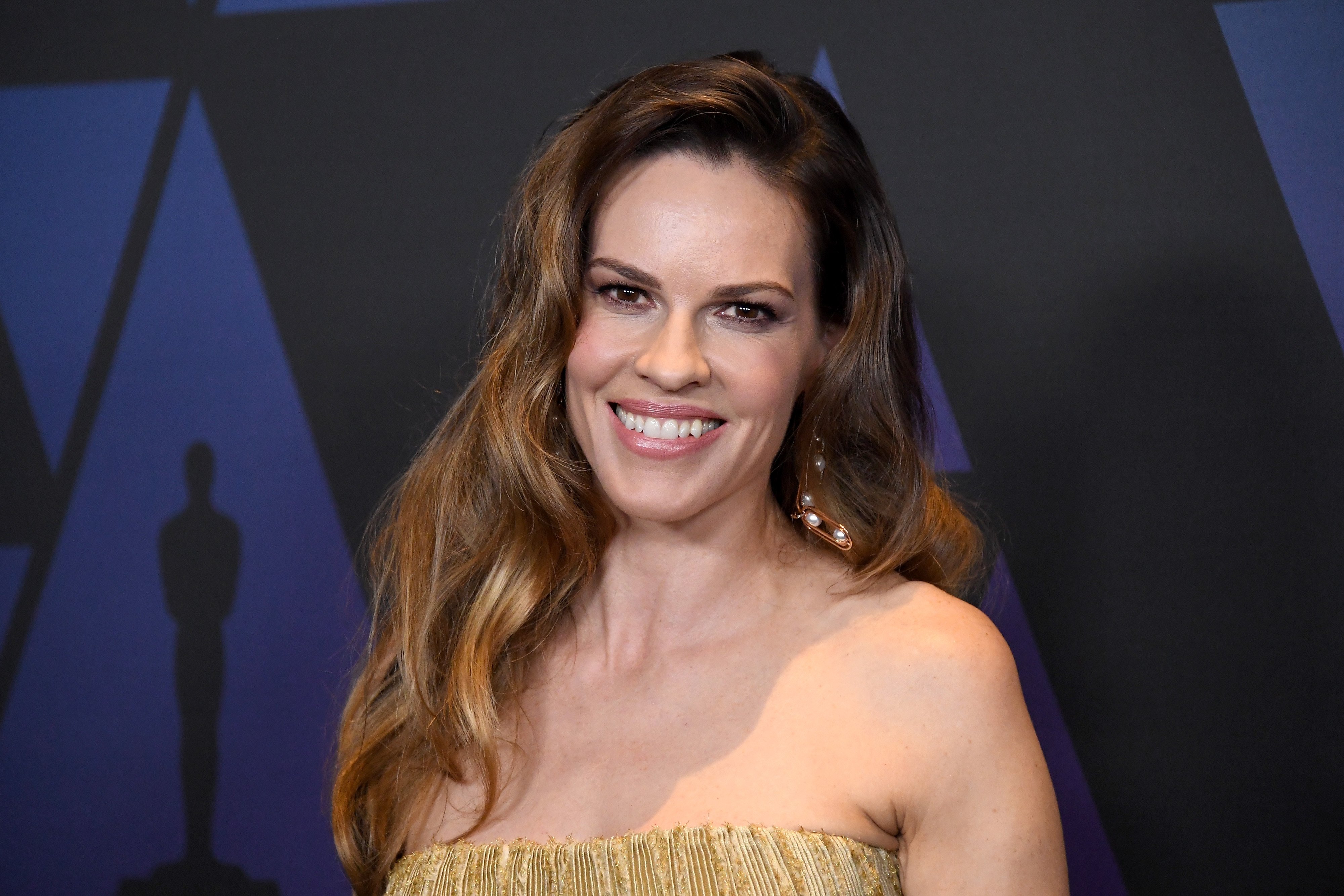 In a 2005 interview with MovieWeb, Swank opened up about the training process for Million Dollar Baby. The actor had to look the part for her role as an amateur boxer trying to go pro. 
That meant she had to learn how to box and look believable as someone who'd been doing it for years. To achieve that, Swank went through an intense training program over the course of about 90 days. 
"My training was two and a half hours of boxing and approximately an hour and a half to two hours lifting weights every day, six days a week," Swank said.
The training worked because Swank achieved her goal and then some. 
"The producers asked me to gain 10 pounds of muscle," she said. "I gained 19 pounds of muscle. I started at 110 and went to 129."
Hilary Swank's 'Million Dollar Baby' diet focused on protein
Another major element to Swank's Million Dollar Baby training was food. She had to ramp up her protein intake to successfully build muscle. 
"I had to eat 210 grams of protein a day," Swank said. 
To do that, she ate often. 
"I had to eat every hour and a half," she said.
What was on the menu? Lots of egg whites. 
"So with a meal, I would drink my egg whites because I could never eat 8 to 12 egg whites in a sitting," she said. "It's just the worst thing ever." 
Swank also drank flax oil, which she described as a "really important fat." 
Hilary Swank 'slept 9 hours a night', woke up for protein shakes
Sleep was another important element of Swank's Million Dollar Baby training. She had to clock nine hours of sleep but she also needed to feed her muscles protein to grow. 
"The thing was, I needed nine hours of sleep a night because your muscles have to be able to rest in order to build or you actually reverse yourself," Swank said. 
But she didn't get nine hours of uninterrupted sleep. Swank woke up throughout the night to eat. 
"So I slept nine hours a night but I had to wake up in the night and drink protein shakes because I couldn't go that long without eating," she said. 
After filming wrapped on Million Dollar Baby, Swank lost the muscle she'd gained but still remained active. She also stopped the late-night protein shakes, egg whites, and flax oil. 
Hilary Swank won an Oscar for 'Million Dollar Baby'
The hard work paid off because the film dominated the 2005 Academy Awards, according to the Academy of Motion Picture Arts and Sciences.
Swank won an Oscar in the Best Actress category. Clint Eastwood won for Best Director. Morgan Freeman took home the Oscar for Best Supporting Actor. On top of that, the movie won Best Picture.