'The Hills: New Beginnings': How Much Have Spencer Pratt and Heidi Montag Pratt Spent on Crystals?
Heidi Montag Pratt and Spencer Pratt have spent a lot of money on crystals. How much?
MTV babies remember when Heidi Montag and Spencer Pratt met and fell in love on The Hills. Their union has been an interesting one, but it's outlasted a lot of ups and downs. Now that The Hills: New Beginnings is back for another season, Spencer and his crystals are in full display. How much does the reality TV star spend on them?
Heidi Montag Pratt and Spencer Pratt almost went bankrupt following early fame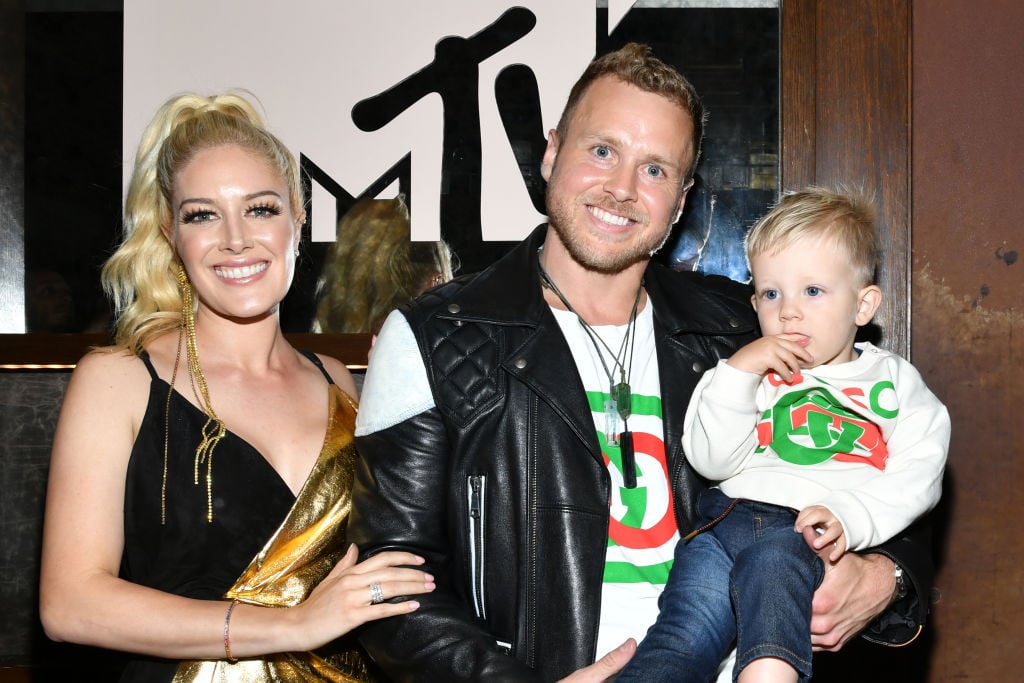 At the height of their fame, Heidi and Spencer — "Speidi" — raked in a reported $2 million per year, according to People. Part of that came from their appearances on The Hills which were paychecks in the six-figure range. However, MTV canceled the show after six seasons leaving the couple to fend for themselves. In a short amount of time, the two went from a $10 million net worth to nearly bankrupt due to their spending habits.
"We were keeping up with the Joneses, but we were going against Tom Cruise and Katie Holmes," Spencer told People. "We should have stayed in our reality TV lane."
Heidi agreed. "I was kind of playing house," she said. "I felt like I was someone I wasn't. We had business managers who told us to stop spending but we acted like we knew what we were doing."
Spencer and Heidi had more problems than money at one point
Amidst that timeframe, tabloids picked up tales of legal separation, a divorce filing, and Spencer saying their entire marriage was a sham for the purpose of entertainment. They eventually got back together but admitted in 2011 their rocky relationship fodder was a series of stunts to make money.
Some of their expenses, People said, included Heidi's $1 million designer wardrobe, a full staff, $3,000 bottles of wine, and Heidi's 10 cosmetic surgeries which are estimated to cost upwards of $30,000."
"I was feeling so alone and defeated," Heidi said. "Everyone else on our cast had houses and we had nothing to show for what we'd done. I was like, the haters were right! It was sad."
The reason they spent, according to Spencer, had more to do with time than anything.
"The thing is, we heard that the planet was going to end in 2012," he told OK magazine per Huff Post in 2013. "We thought, 'We have got to spend this money before the asteroid hits. Here's some advice, definitely do not spend your money thinking asteroids are coming. But the world didn't end," he said.
Spencer reportedly spends a lot on crystals
With healing crystals as one of the biggest influences in Spencer's life, it's worth investigating how much the couple spends on them. He utilizes what's known as "crystal therapy." MTV stated that Spencer has spent around $1 million on crystals, which he can be seen wearing in every episode of The Hills: New Beginnings.
Not only that, the Pratts sell crystals on their website, Pratt Daddy. They come in bracelets, earrings, necklaces, pendants, and apparel at a variety of prices. In an interview with Money, Spencer revealed he Snapchats crystal collections and information on them 30-50 times per day.
All that posting seems to work as Spencer won the 2018 Shorty Awards for Snapchatter of the Year. He also revealed the website gets around 200 and 300 crystal sales per week with each costing between $120 to $300.
"I have closer relationships to my Snap DM people than I do to actual people in my life," Pratt said. "People write me essays, like longer things than I've written in college. I'm like, 'God, this is incredible. You just spent this much time to write me?'"
The Pratts have made a full come back
In 2017, the pair welcomed their son, Gunner meaning they had to work to be a little more frugal. Luckily, The Hills rebooted in 2019, giving them a chance to revisit the old scene. An order on Pratt Daddy comes directly from Spencer as he packs, addresses and mails every order that comes through.
That aside, the two have other plans to brand wine, coffee, and hopefully welcome another baby, as Heidi has spoken about. Compared to 10 years ago, Speidi is doing fine and they have the crystals — and their time on The Hills: New Beginnings — to thank for it.