Paris and Nicky Hilton Almost Joined the Cast of 'The Hills: New Beginnings'
The cast of The Hills: New Beginnings almost looked very different from what it is now.

Kathy Hilton, 60, revealed to Us Weekly at the premiere party for The Hills: New Beginnings on Wednesday, June 19, 2019, all three of children — Paris Hilton, 38, Nicky Hilton Rothschild, 35, and Barron Hilton II, 29 — were asked to join the reboot of The Hills.

"They were asked," Kathy told the publication. "But they're busy with so many things right now."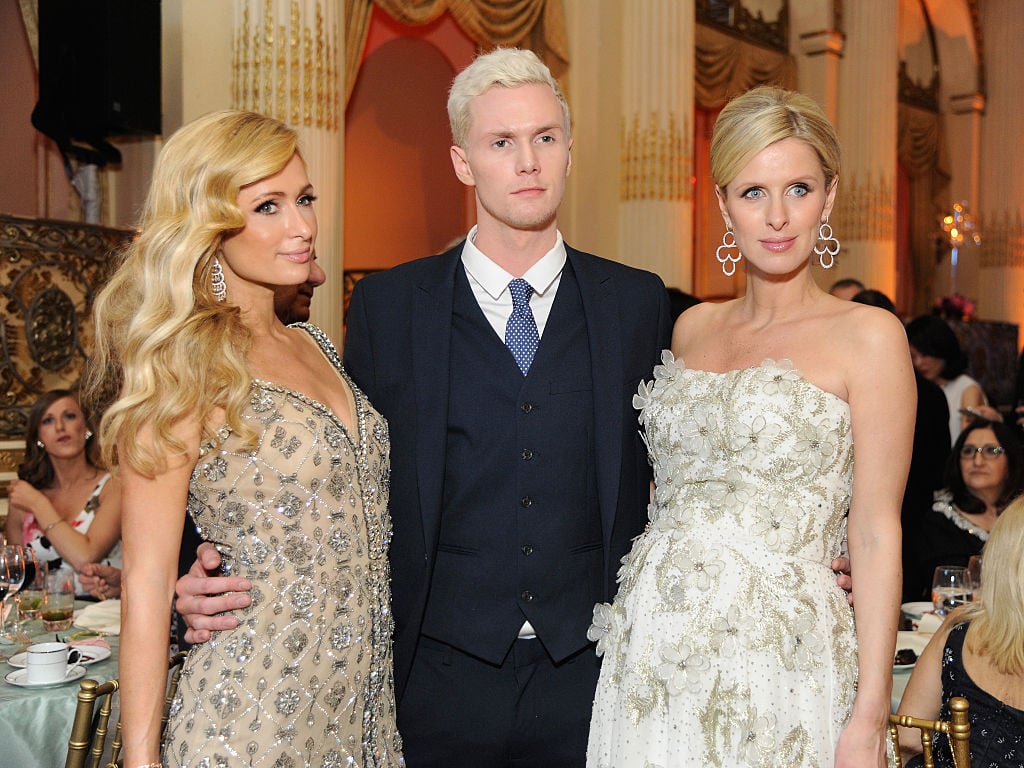 Paris, the oldest of the Hilton siblings, is famous for her own reality series, The Simple Life, which starred herself and Nicole Richie, and ran for five seasons from 2003 to 2007.

Today, the heiress is busy working as a DJ and selling her own line of products including her hugely successful line of perfumes.

As for her younger sister, Nicky, she's busy with her family and business. She married British banker, James Rothschild, in 2015. The couple now shares two children together.

"Nicky is designing and busy," Kathy Hilton said.

When she's not spending time with her family, Nicky's been known to collaborate with brands such as French Soles and Tolani on capsule collections.

Even if her schedule weren't so jam-packed, according to the heiress's mom, she wouldn't sign on for a reality show.

"Nicky would not ever go on a reality show," she said. 

And the youngest of the Hilton siblings, Barron, recently began a new job, his mother told Us Weekly.

"Barron just started a new job in investment banking and so he is in New York City," she explained.

Mischa Barton joined the cast

Instead of casting the Hilton siblings on the reboot of The Hills, MTV turned to actress, Mischa Barton, who is best known for playing Marissa Cooper on Fox's teen drama series, The O.C., in the early 2000s.

In a recent interview with The New York Times, Barton revealed when she first got the offer to be on The Hills: New Beginnings, she thought it was a joke.

Producers assured her they weren't kidding. In fact, they felt Barton would be a perfect fit for the remake of The Hills. 

Barton "was experiencing that sort of life of Hollywood and entering that world at the same age as The Hills cast and going through a lot of the same experiences," Nina L. Diaz, president of entertainment at MTV, VH1, CMT, and Logo told the publication.

Barton has very specific goals in mind she hopes to accomplish by appearing in the reboot.

"[I hope] to situate myself in a different part of my career, make a new friend group and move out of the stale typecasting I had gotten myself into," the actress said of joining The Hills: New Beginnings.
"People seem to have always associated me with one thing, and I thought it would be a good opportunity for them to get to see the real me," she added.
Barton joins cast members Audrina Patridge, Brody Jenner, Frankie Delgado, Heidi Pratt, Jason Wahler, Justin "Bobby" Brescia, Spencer Pratt, Stephanie Pratt, Whitney Port, and Brandon Thomas Lee. Learn how the cast feels about Lauren Conrad not signing on for the reboot, here.
Watch The Hills: New Beginnings Monday nights on MTV at 10 p.m. EST.