Hippo Campus Album Review: 'LP3′ Proves These Indie Rockers Are More Than Just 'Semi Pros'
After months of anticipation, fans finally have a glimpse at new music from this indie pop-rock band. LP3 marks a new era for Hippo Campus, featuring "Ride or Die" and "Semi Pro" among its tracklist. 
Hippo Campus debuted 'LP3' in February 2022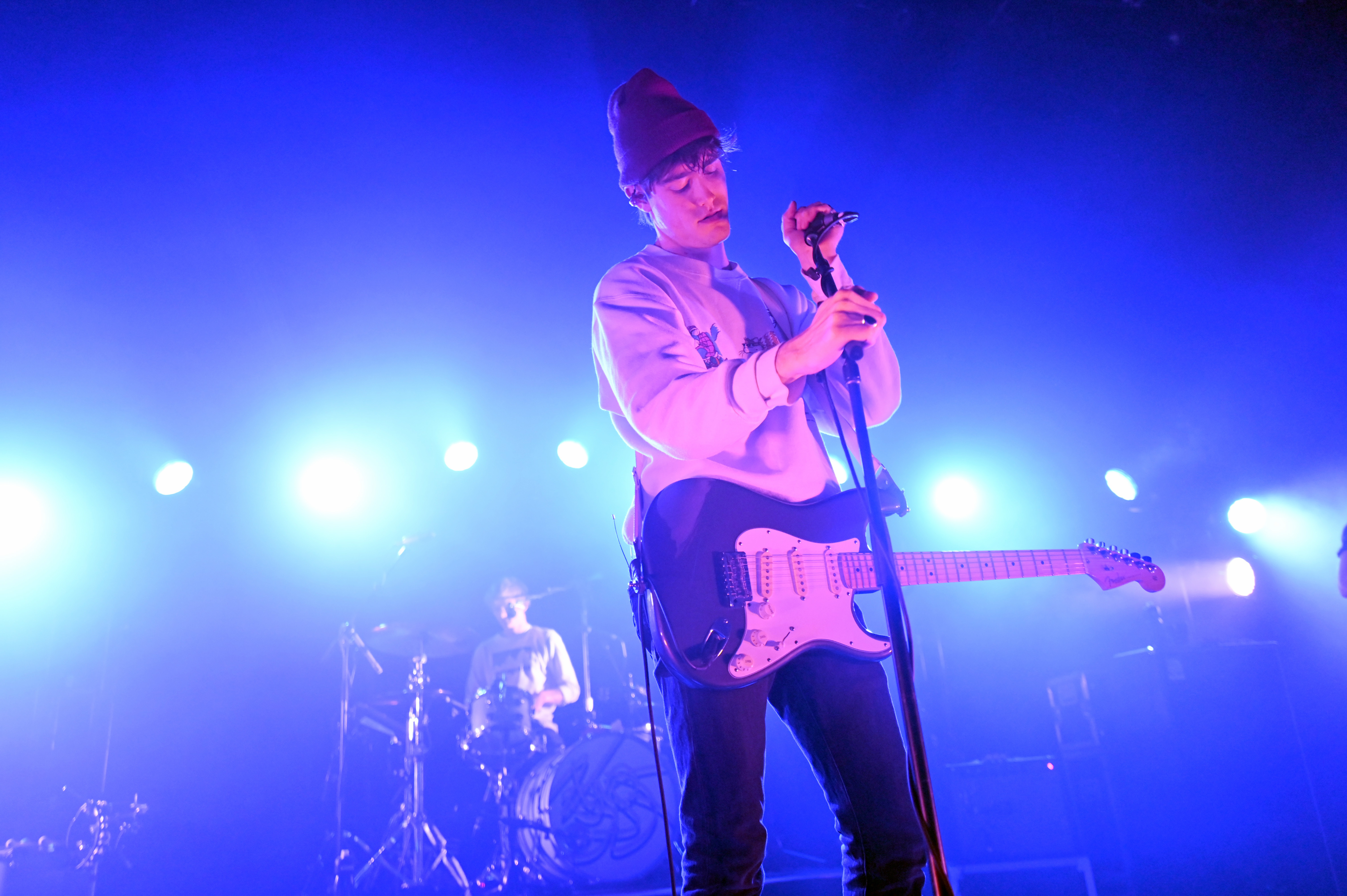 Hippo Campus is back with new music, officially debuting their appropriately titled album, LP3, in 2022. Ahead of the album's release, songs "Ride or Die," "Semi Pro," "Boys," and "Bang Bang" became available on most major streaming platforms, hinting at the group's latest thematic departure. 
LP3 contains ten songs, all available as of Feb. 4, 2022. These tracks have been a long time coming, with Hippo Campus last releasing their Demos albums in 2019 and the EP Good Dog, Bad Dream in 2021.
A press release describes LP3 as Hippo Campus' "most complete work yet," with songs illustrating a "freshly-inked portrait excavating young adulthood and identity and, more importantly, how that personal identity fits into a larger camaraderie."
Hippo Campus tackle a new refreshed sound with 'LP3' 
Hippo Campus has always been a hidden gem in the indie music scene. Especially with this release, Hippo Campus has evolved from their pop-y sound showcased in Landmark to more of a Vampire Weekend-esque genre. This experimental sound matches the adult themes in LP3. The artists are growing, and fans are growing with them.
"I love that they're not scared to evolve and grow [toward] different and strange directions. They never linger in [a] moment too long, and where they go is just so amazingly beautiful and creative," one YouTube comment on the "Ride or Die" music video stated. 
Hippo Campus upholds its reputation as lyricists and storytellers, with introspective, thoughtful, and almost sugary sweet lyrics that detail some of life's biggest questions. Hippo Campus has a way of illuminating the more challenging parts of growing up through a lens of self-awareness. 
"2 Young 2 Die" tells the story of a person faced with their own mortality, a concept particularly relevant during coronavirus (COVID-19) times. "Bang Bang" details a long-distance relationship at its end. 
In "Semi Pro," Jake Luppen sings, "when the chips are down, playing a guitar is not really worth anything. It took a global pandemic and falling in love to help me find an identity outside of music, and in that, I finally feel free as an artist."
With a fun, indie pop-rock sound, these questions become less scary and more palatable. Although songs discussed breakups and untimely endings, Hippo Campus' musical reign is far from over. 
Hippo Campus released music videos for 'LP3' tracks 'Ride or Die' and 'Boys'
This album came with several music videos, some featuring band members vocalist/guitarists Luppen and Nathan Stocker, drummer Whistler Allen, bassist Zach Sutton, and trumpeter DeCarlo Jackson.
Recently, this group performed "Ride or Die" on The Late Late Show with James Corden. The band also announced their 2022 tour, with some dates already sold out. To learn more about Hippo Campus' tour and LP3, visit their website.