'Hobbs & Shaw' Director Reveals 'Italian Job' and WWE Easter Eggs
'The Fast and the Furious Presents: Hobbs & Shaw' director David Leitch reveals what Dwayne Johnson brought from the ring, what Jason Statham brought from other movies and which other celebrities Leitch brought into the family.
The Fast and the Furious has introduced so many new characters over eight sequels, the upcoming Fast and the Furious 9 can't hold them all. That's why Dwayne Johnson and Jason Statham had to get their own movie. The Fast and the Furious Presents: Hobbs & Shaw teams up Johnson's American tracker with Statham's British villain turned undercover operative.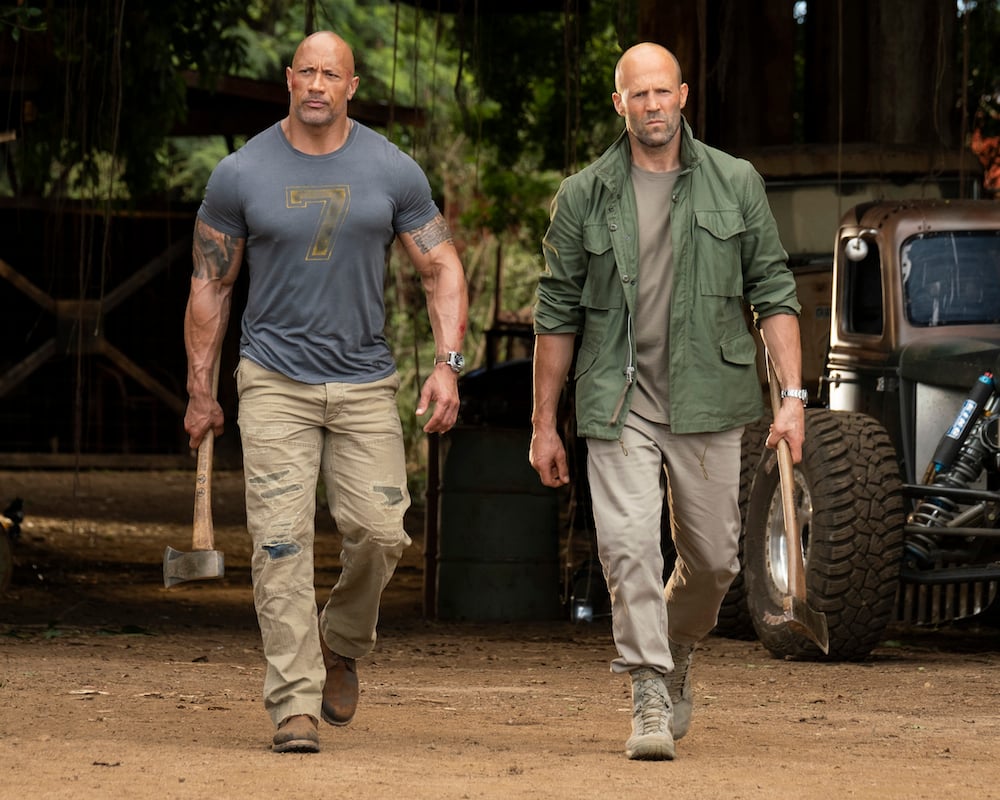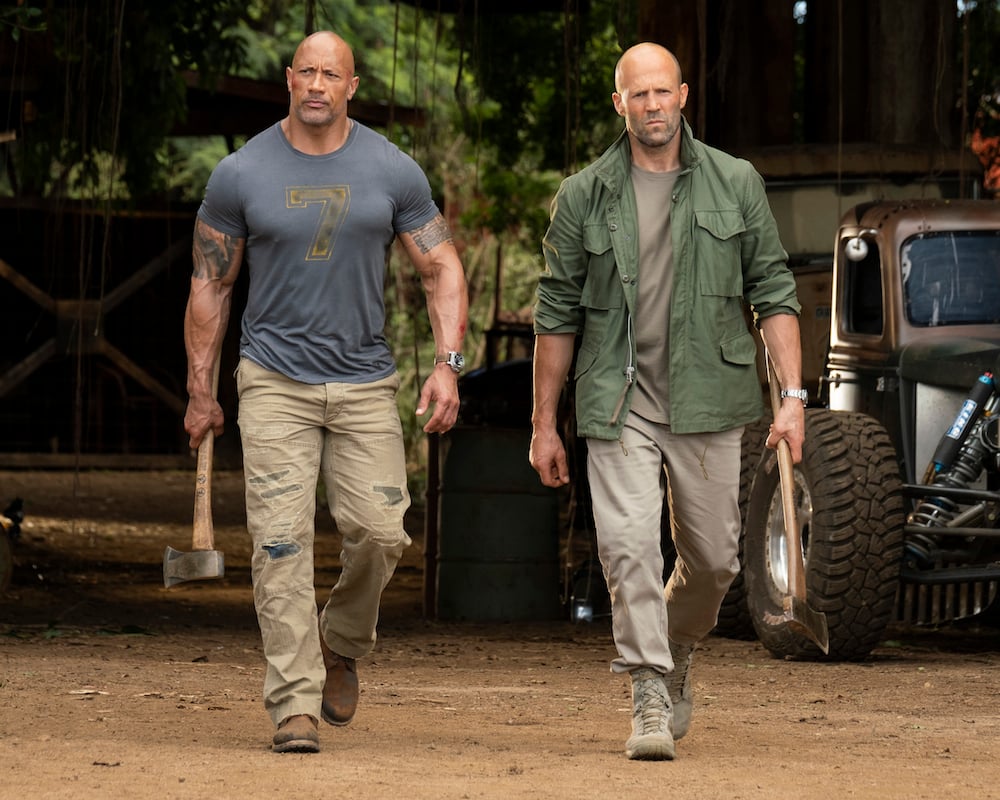 David Leitch directed Hobbs & Shaw. The co-founder of 87eleven action design, Leitch has done stunts in the Matrix and Bourne sequels, Underworld: Evolution, xXx: State of the Union and Mr. and Mrs. Smith. He also co-directed John Wick and directed Atomic Blonde and Deadpool 2. Leitch spoke with Showbiz Cheat Sheet by phone about Hobbs & Shaw, in theaters Friday, August 2.
Dwayne Johnson was willing to lose to make the victory sweeter
Rumor has it that the stars of The Fast and the Furious movies have clauses in their contract that they cannot lose a fight. At least, that's a rumor that's spread on podcasts like Movie Fights and How Did This Get Made. Leitch said there were no such restrictions on Hobbs & Shaw.
"There were none," Leitch said. "I did get a lot of trust from my actors because of who I am in the action world and my past as a stuntman and a stunt coordinator and a fight choreographer and all of that. There was a lot of deferential behavior to me and I really appreciate that, and a lot of trust in what I was trying to do."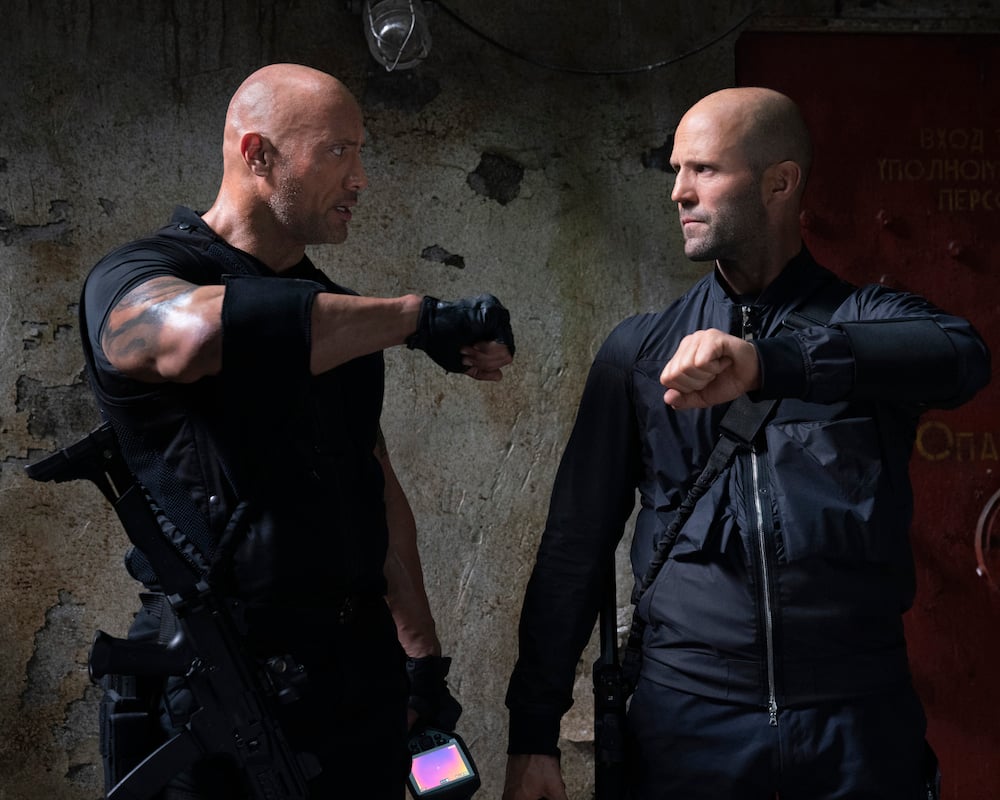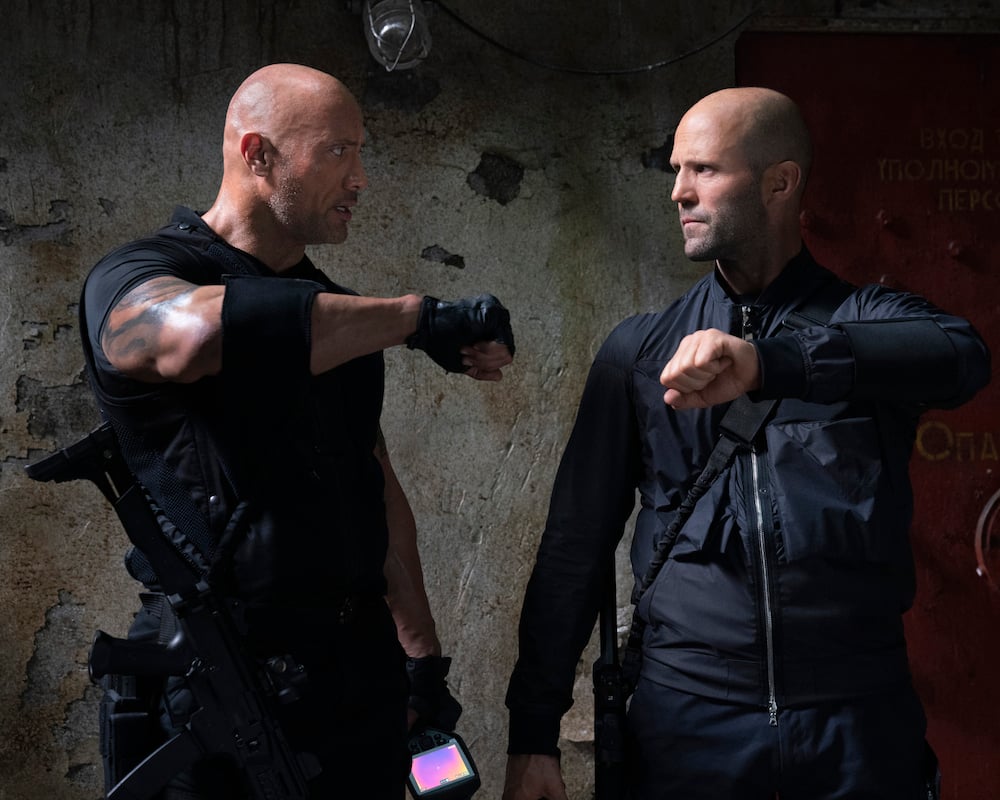 Johnson in particular was willing to take his punches. He understood from experience that it was more valuable to rise up against adversity than to simply be invulnerable. 
"Dwayne really understands the way to build a hero," Leitch said. "The classic archetype of the wrestling narrative is the hero shows up, he says some grand things, he gets knocked down, he's on the ropes and he gets knocked down again. Then he comes back and then the third act is him coming back. I think we utilized a lot of that knowledge of his narrative from wrestling for these fights."
The Rock brought Samoan style and WWE to 'Hobbs & Shaw' fights
Dwayne Johnson embraced his Samoan heritage in 'Hobbs & Shaw.' Luke Hobbs returns to Samoa to reconcile with his family. He ends up leading them into battle as a Samoan army in hand to hand combat.
"I think as choreographers you challenge yourself to work with different tools and different ideas," Leitch said. "This was a chance to do some sort of Braveheart-esque fights maybe that hadn't been done in The Fast and the Furious world. It was challenging but it was also really fun. It's not unlike some things we've done before but the Samoan aspect did make it unique where we could combine the sort of ancient weapons."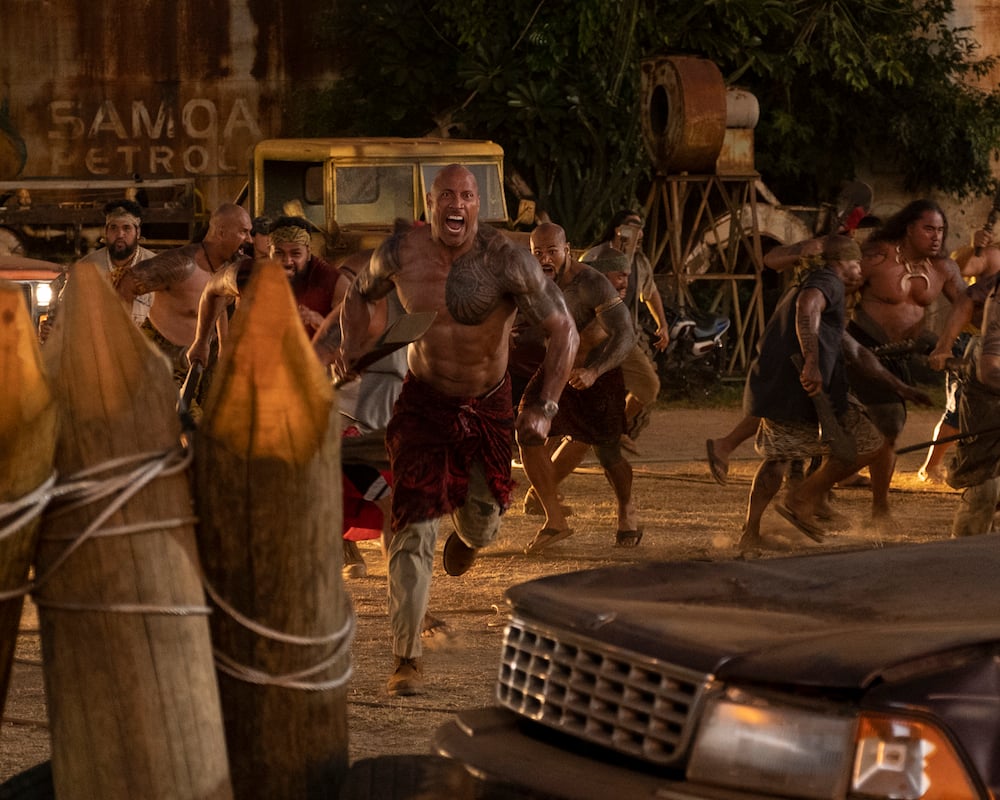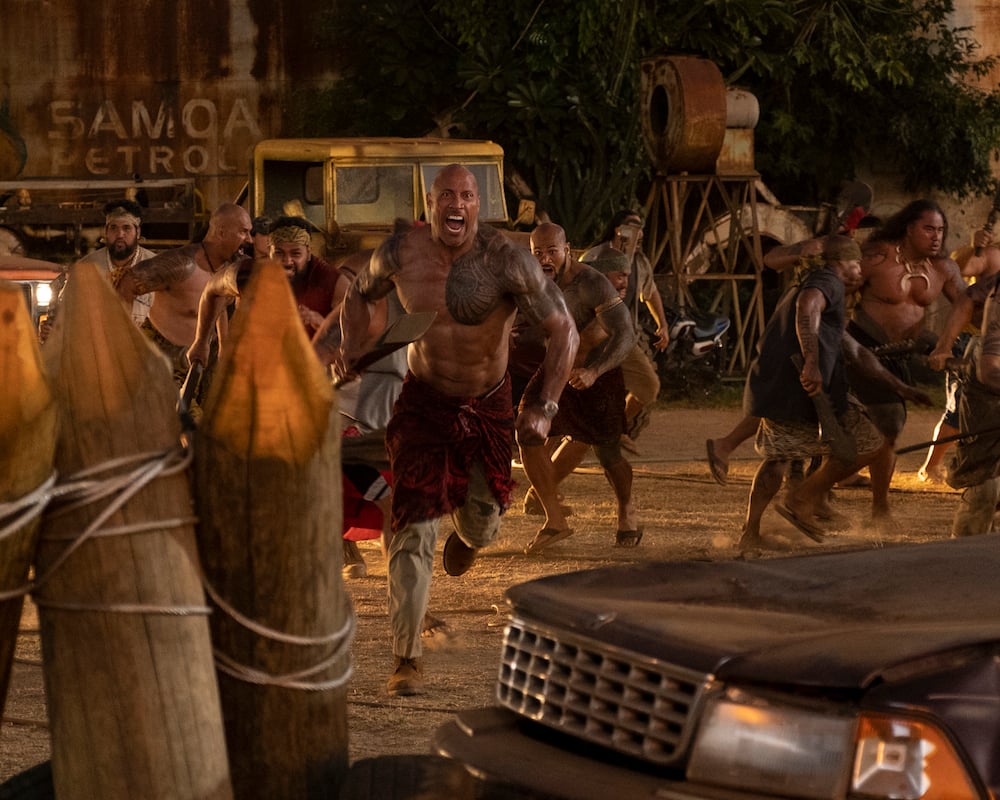 Since Johnson got his start in the ring with WWE, wrestling will always be part of his repertoire. He's already brought The Rock Bottom to The Fast and the Furious. Here he had a tag team partner in his relative and WWE star Roman Reigns.
"Also with Roman Reigns and Dwayne Johnson, [they could] add some pro wrestling signature moves," Leitch said. "So it was sort of a great mashup going on."
'The Fate of the Furious' Chemistry Continued in 'Hobbs & Shaw'
In Furious 6, Statham only had one scene by himself. In Furious 7, he was mostly separate from the heroes. It was The Fate of the Furious that really landed on the chemistry between Hobbs and Shaw when they were forced to break out of prison together. Leitch said Statham and Johnson picked up right where they left off.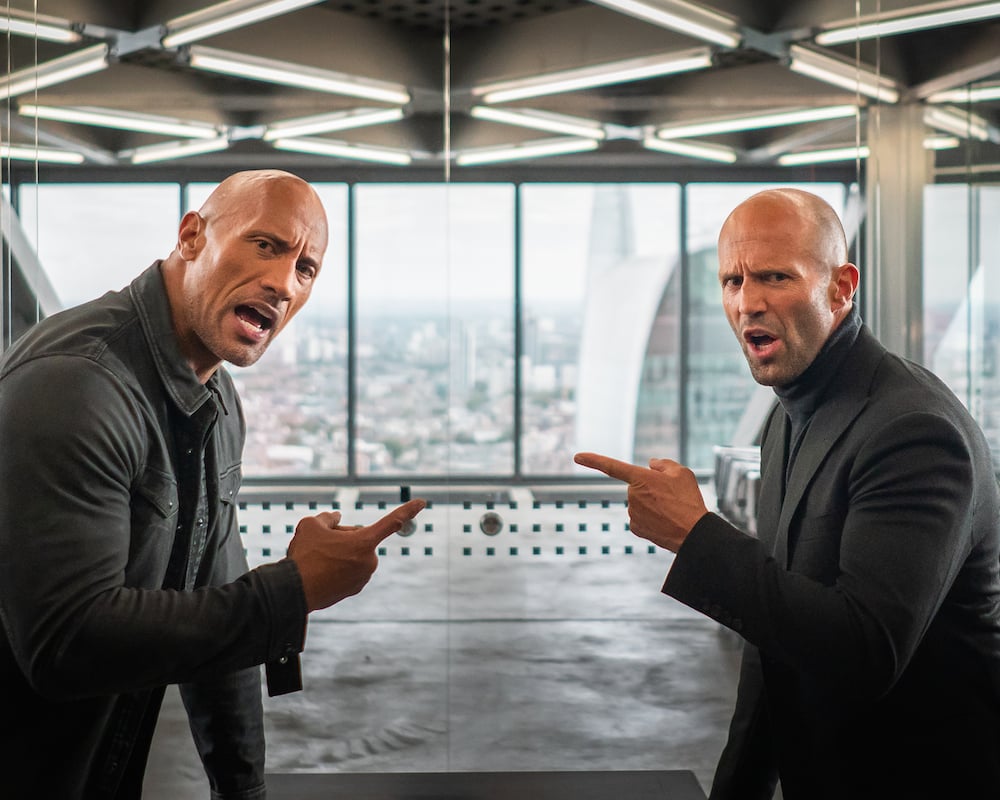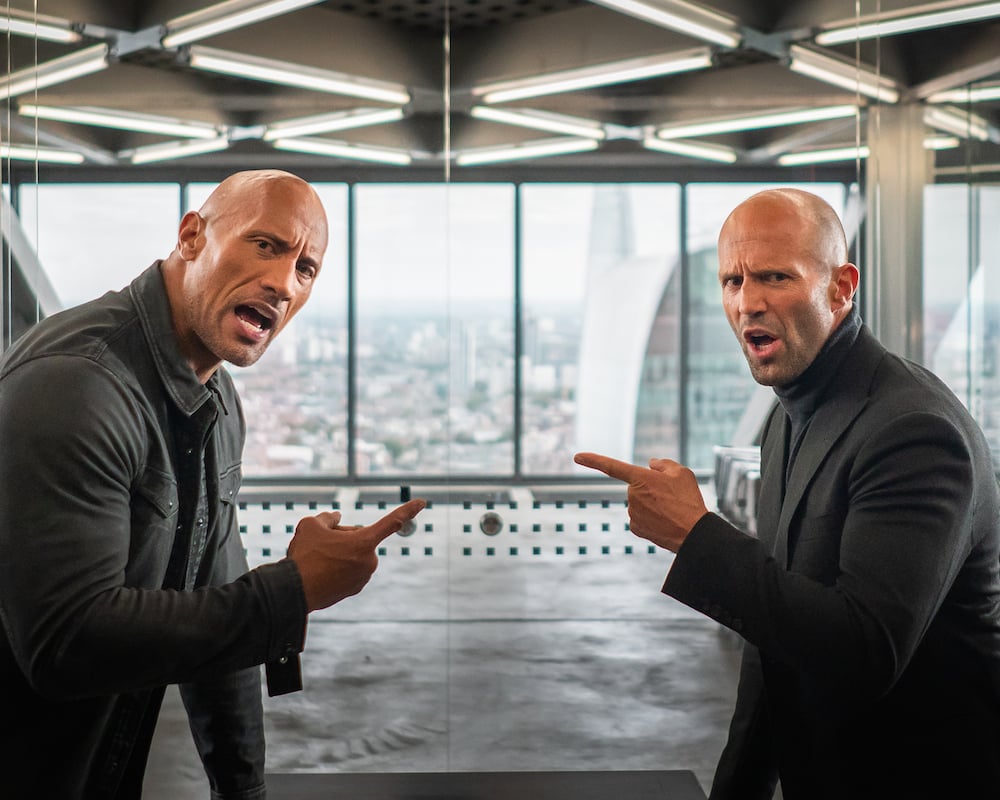 "It was like riding a bike," Leitch said. "It didn't take them long to get up to speed. That first day in the CIA office was their first day on set together. It was really palpable how great their chemistry was. The first couple insults fly and everyone was laughing. It was a big weight to get off my shoulders. I knew we had something special."
'Hobbs & Shaw' hints at a shared Jason Statham universe
Pay attention and listen closely to a scene in Deckard Shaw's garage. When Hobbs and Shaw walk by a Mini Cooper, Shaw says he drove it for a job in Italy. Does that mean Handsome Rob, his character in The Italian Job, was actually Deckard Shaw undercover?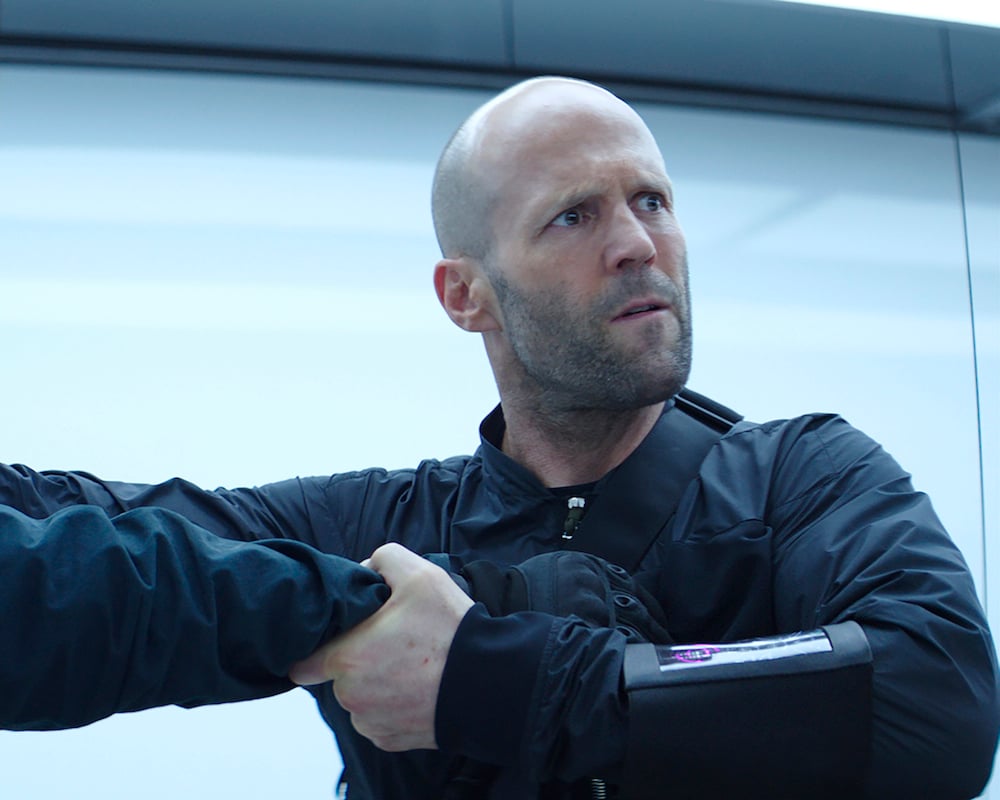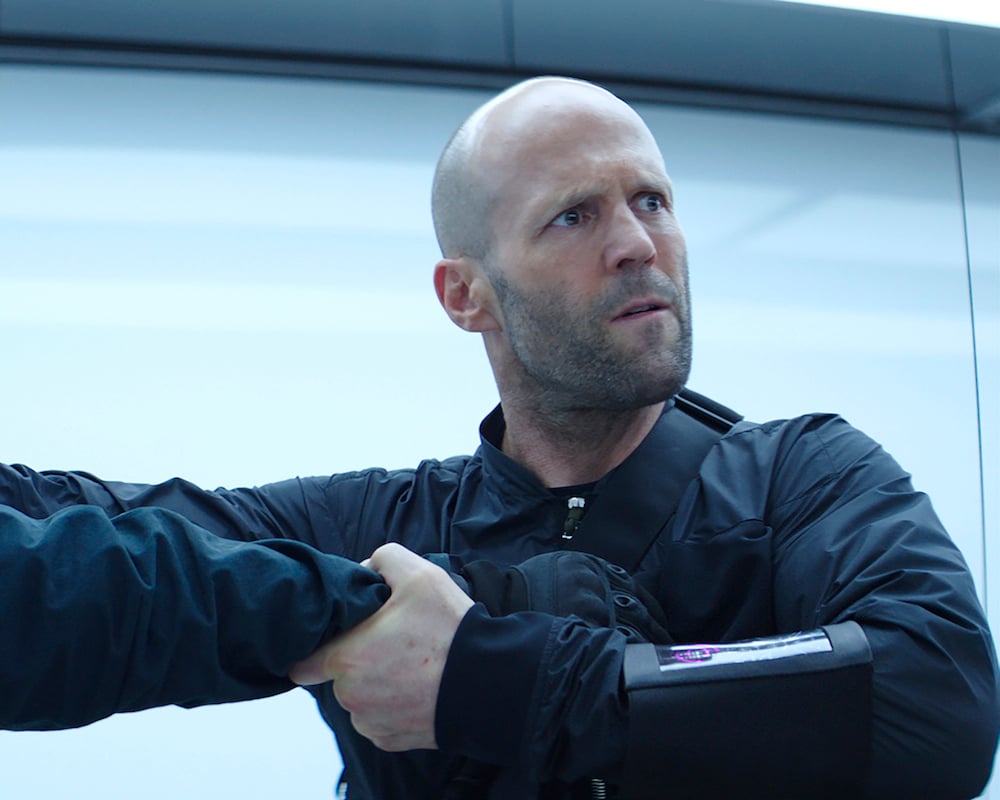 "I always hoped that that would get some traction and we could talk about it on online forums," Leitch laughed. "Honestly, I'll leave that open to everyone's interpretation in what sort of mythology they want to put to it. For us, it was a sort of fun meta nod to the fact that Jason does a lot of car movies."
How those celebrity cameos ended up in 'Hobbs & Shaw'
There are two famous faces who show up in cameos in Hobbs & Shaw. We won't spoil them, but they are both people with whom Leitch or Johnson has worked before. 
"It was really fun to ask them," Leitch said. "Part of it was not only to work with your friends and your collaborators who you appreciate and love, but it was where I really wanted to take the franchise."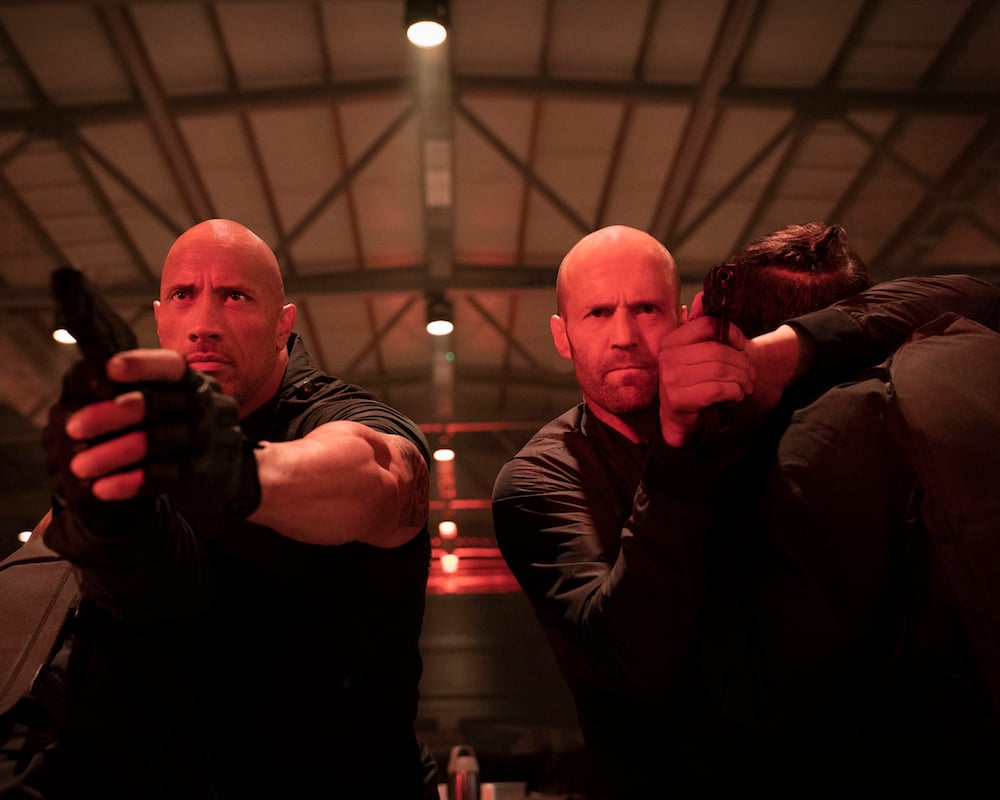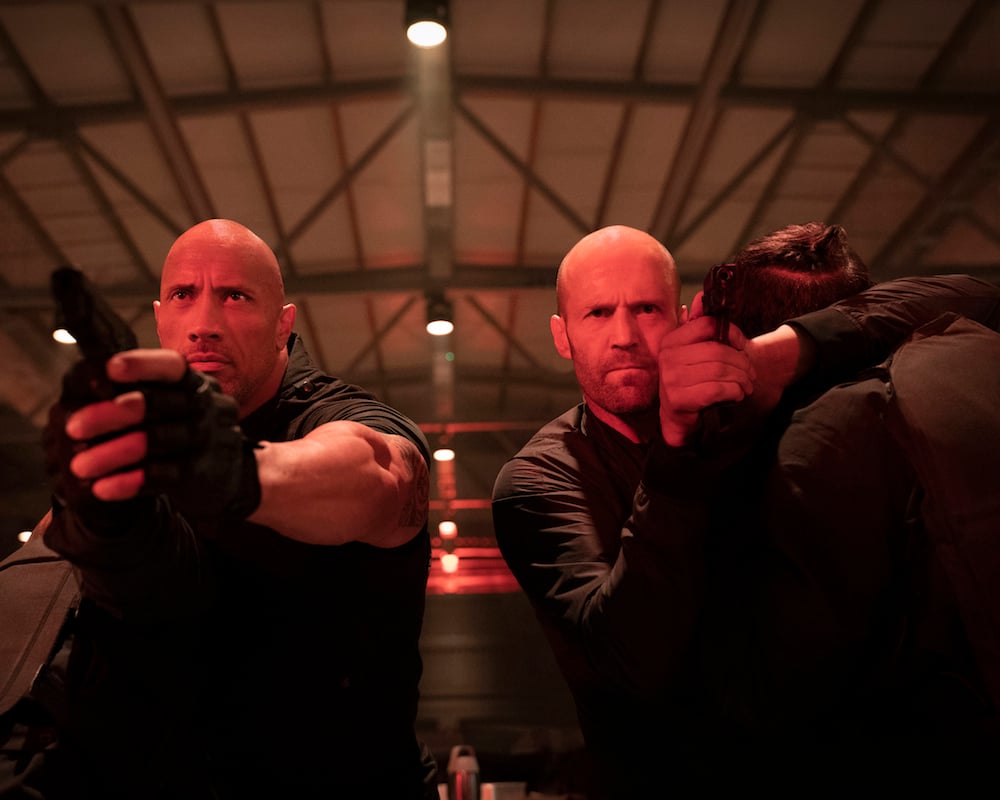 You may notice more of an emphasis on comedy in Hobbs & Shaw than the usual Fast and the Furious films. That's also why Leitch asked two very funny actors to join him.
"I wanted to have a more fun tone and there's no two better actors on the planet to deliver that," Leitch said. "They're incredible actors but as comedians they're genius. To have them come and embrace our world and help us drive that tone where I wanted to be with them was pretty amazing."