'Hocus Pocus': 'I Put a Spell on You' Was Written Specifically With Bette Midler In Mind
Halloween would be nothing without Disney's smash hit Hocus Pocus. When the movie hit theaters in the summer of 1993, it tanked, but fans have resurrected it from the dead, becoming a cult classic. Hocus Pocus is always on the watch list during spooky season, and the film's hit song "I Put a Spell on You" is always featured on Halloween playlists. But the movie and its music would have met the dawn and perished before it even hit theaters if it weren't for one very special person, Winifred Sanderson herself, Bette Midler.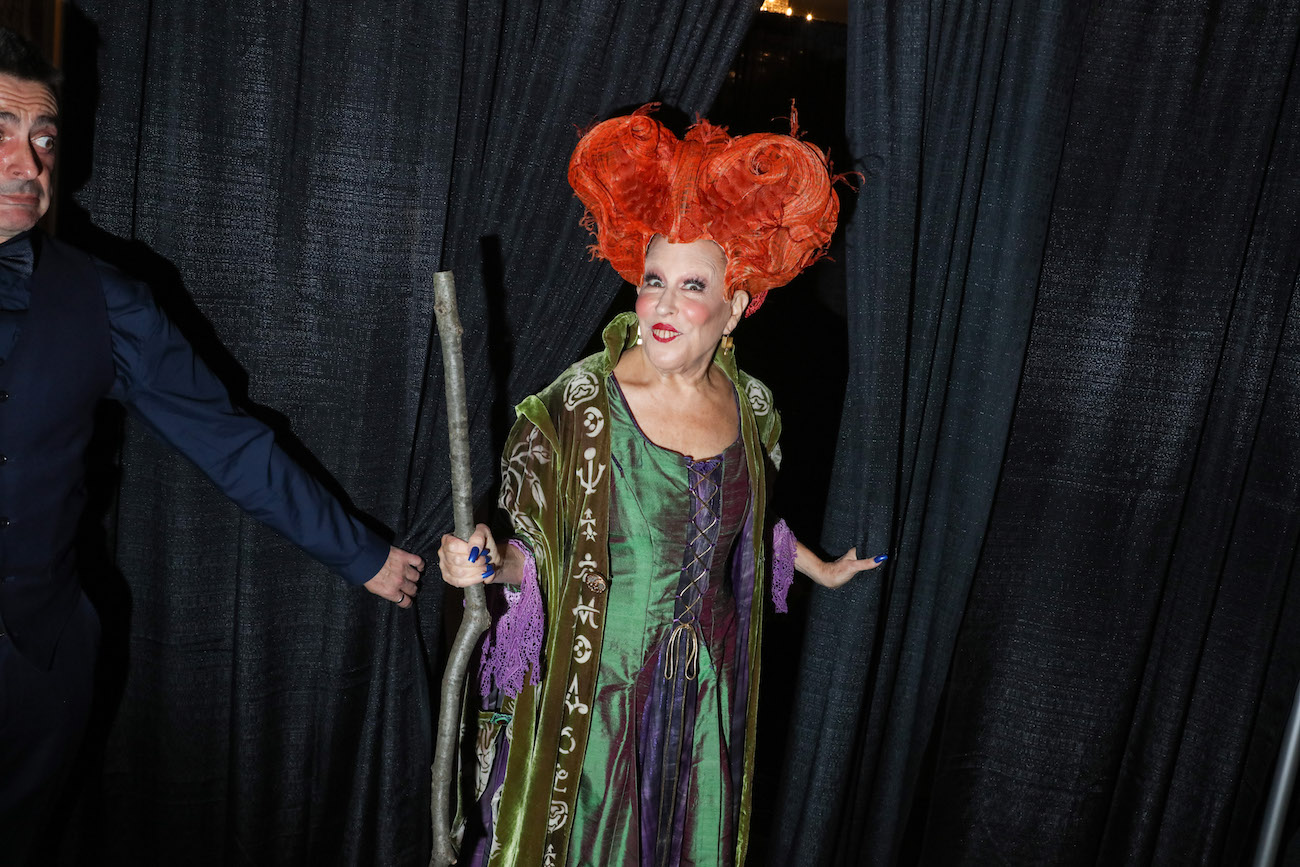 A real cat inspired 'Hocus Pocus'
According to the 1994 TV documentary Hocus Pocus: Begin the Magic, a real-life cat inspired Hocus Pocus. One night, David Kirschner and his daughter were outside when their neighbor's cat walked by. The cat inspired Kirschner to write a children's tale about a boy who'd been turned into a cat by three witches 300 years ago.
Originally the movie was called Disney's Halloween House, and it was darker and scarier. The protagonists were also 12-year-old girls. Mental Floss writes that to pitch the story to Disney, the writers had the executives enter a dark room that had broomsticks and a vacuum hanging from the ceiling. They also spilled tons of candy corn all over the place.
Kirschner, who became the film's producer, originally wanted Cloris Leachman to play Winifred Sanderson because he loved her in another creepy classic, Young Frankenstein. However, the studio wanted Midler. Leachman later starred in another Halloween classic Double, Double, Toil and Trouble with Mary-Kate and Ashley Olsen.
'I Put a Spell on You' was written with Bette Midler in mind
When Midler signed on to play Winifred Sanderson, the film became entirely geared toward her, writes Bustle. She was the only veteran actor in the cast and the face parents would recognize. Having Midler on board was great for composter Marc Shaiman. He wrote the Broadway musical Hairspray and worked with Midler on Beaches. Shaiman knew Midler well; how she worked and what kind of songs she liked to sing. So, he arranged the music for one of the most memorable scenes in Hocus Pocus, specifically with her in mind.
He wrote a song that sounded like something Midler would want to sing on Broadway and on tour. Basing the song off Screamin' Jay Hawkins' 1956 song "I Put a Spell on You," Shaiman added a touch of Midler to Hocus Pocus' rendition. Watching Midler's live performances inspired Shaiman to make the song seem more orchestral.
"It's the kind of groove the opening song of a Bette Midler concert would be," Shaiman explained to Bustle. "It just fell naturally into that." Making the scene feel even more like a Midler show, Shaiman had Sarah Jessica Parker and Kathy Najimy be Midler's real-life back-up singers, The Harlettes. "Since I had worked with Bette AND her back-up group The Harlettes so often, it was natural to give Kathy and SJP the 'Harlette' style back-up parts that they sing (and dance to) in the movie."
Bette Midler now incorporates 'I Put a Spell on You' into her live shows
Midler has incorporated "I Put a Spell on You" into her own live shows. She's performed the song for audiences in full Winifred Sanderson costume and makeup for years. It just proves that she loves the film just as much as fans. In 2015, she performed the song in Arizona and shouted out, "I'm ready for my sequel, Mr. Disney!"
Midler got her wish because a Hocus Pocus sequel is currently in the works, set to premiere in 2022. A virgin has lit the black flame candle once more, and the Sanderson witches have to suck the soul out of a child or else face the harsh light of dawn and be gone for good. But hopefully, there'll be just as an iconic song in the new film for Milder to sing too.