'Hocus Pocus': Where Is the Cast Now? Plus, How Much Are They Worth?
When the movie Hocus Pocus hit theaters in 1993, it didn't do so well. But now it is now a cult classic.
It starred three big-name actresses: Bette Midler, Sarah Jessica Parker, and Kathy Najimy. It also debuted a few new ones, like Thora Birch.
It's been 27 years since the movie was in theaters, and there is now talk about a sequel, which may have fans wondering where the cast is now and what they've been up to since Hocus Pocus came out.
What is 'Hocus Pocus' about?
Related: Drag Queens Inspired 'Hocus Pocus,' According to Director Kenny Ortega
Angsty teen Max (Omri Katz), moves to Salem, MA, with his family from California. It's Halloween, and Max's parents insist he takes his little sister, Dani (Thora Birch), out trick or treating.
They eventually come to Allison's (Vinessa Shaw) house, the girl Max has a crush on. Allison tags along, and the trio comes across the Sanderson house.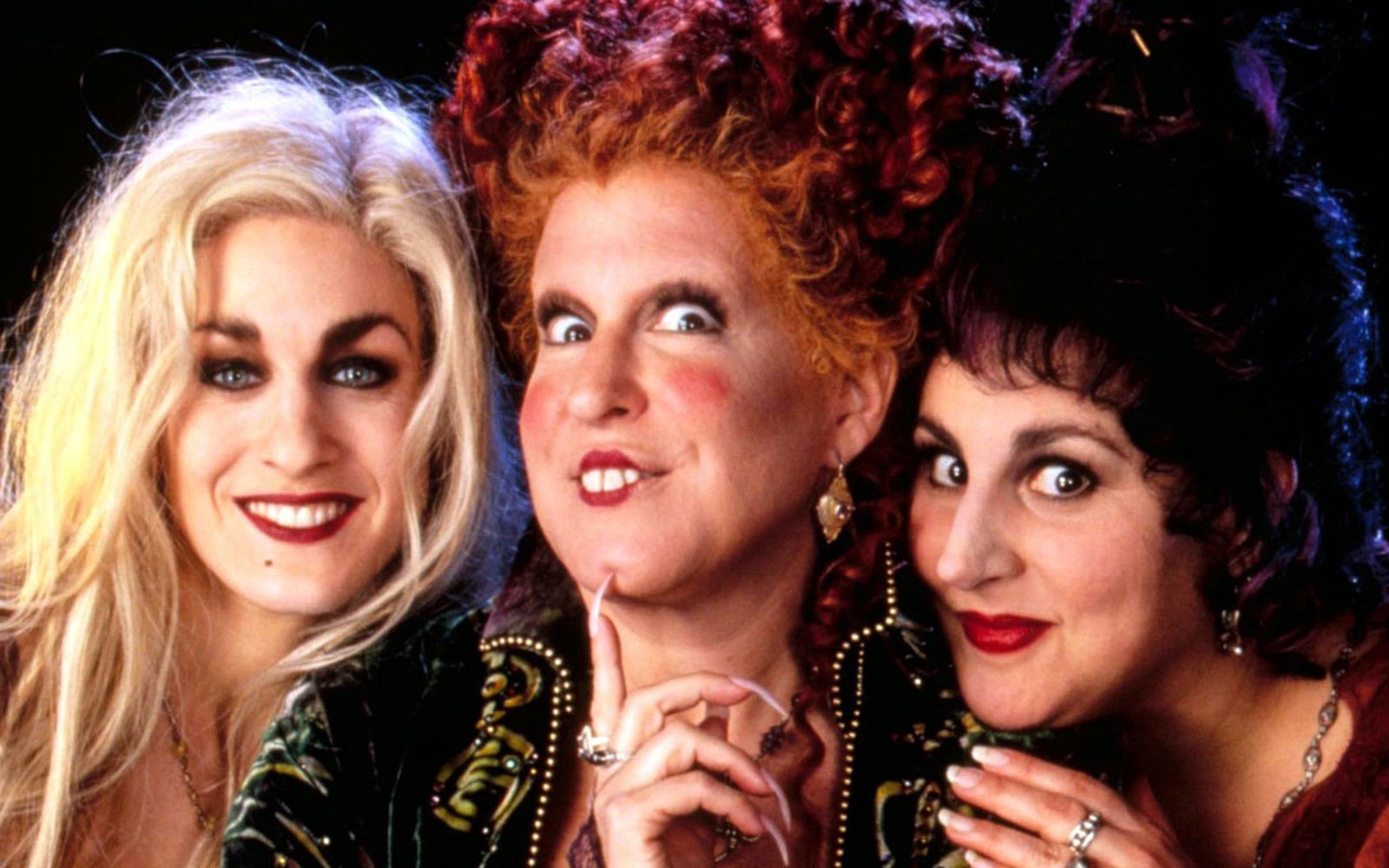 This house once belonged to the Sanderson sisters (Midler, Parker, and Najimy), but is now a museum. Allison explains the sisters were once witches burned at the stake. They vowed they would come back.
Max accidentally awakens the witches. Along with a talking cat, the kids have to figure out how to defeat the sisters before they can come immortal. 
Most of the cast has continued to act, and some have also gone on to do other projects. The only exception to this is Omri Katz, who decided to have a different kind of career. Vinessa Shaw came close to calling it quits as well, but director Stanley Kubrick convinced her otherwise.
Vinessa Shaw 
Net worth: $500,000
After Hocus Pocus, Shaw had a few small parts in TV shows, then eventually in movies. She had a role in Eyes Wide Shut and The Hills Have Eyes. Most recently, she starred in a film called Family Blood that debuted in 2018. In addition to acting, Shaw is a facilitator of the SHI-USA lay Buddhist Association for Peace, Culture, and Education.
Omri Katz
Net worth: $1 million
According to Zimbio, the part of Max was initially offered to Leonardo DiCaprio. However, he was already committed to the movie What's Eating Gilbert Grape. Katz was then given the part.
Before Hocus Pocus, Katz had acted on the TV show Dallas and Eerie Indiana. Katz went on to have a few small roles on TV shows like Freaks and Geeks and General Hospital.  According to IMDb, he hasn't acted since 2018. Katz is now a hairdresser. 
Thora Birch
Net worth: $8 million
Thora Birch has also had quite a successful acting career after the movie premiered. She went on to act alongside Kevin Spacey in American Beauty, and teen movie Now and Then. This past year, she had a recurring role on The Walking Dead. 
Kathy Najimy
Net worth: $8 million
Najimy has had numerous acting roles after Hocus Pocus as well. She's had parts on shows such as Ellen and Ugly Betty, but she has also performed as a voice actress, voicing Peggy Hill on the animated show King of the Hill. She also writes and directs her own plays.
Sarah Jessica Parker
Net worth: $150 million
Parker is now most famous for her portrayal of Carrie Bradshaw, the main character in the hit HBO show Sex and the City. She has also been in several movies since Hocus Pocus, most of which consist of romantic comedies. Although, more recently, she starred in another HBO series titled Divorced. Parker also has her own shoe line and a few perfumes. 
Bette Midler
Net worth: $250 million
Midler wears many hats, such as a singer, comedienne, and author. She had an extensive acting career before Hocus Pocus, and after, she made appearances and performed for tv shows. Midler also starred in a few movies, such as The First Wives Club and Beaches. She's also won multiple awards, not just for acting, but for singing as well.