Hoda Kotb and Jenna Bush Hager Just Announced This Big Change To Their Show
NBC's Today With Hoda & Jenna has gone through some some revolving co-hosts subbing for Hoda Kotb and Jenna Bush Hager while they were on maternity leave at different times. Now the two are back together and moving ahead with their show at full steam.
Kotb and Hager just announced that their program is launching something new.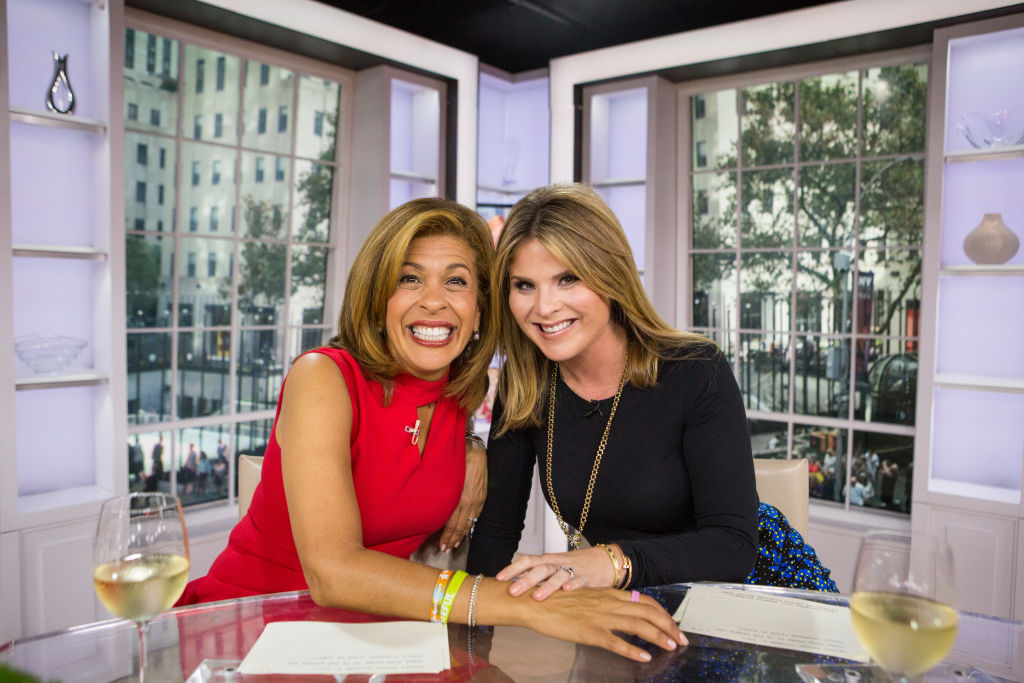 Passing the baton
Gifford announced her departure early last year, revealing that she stayed longer than she intended due to her close bond with her co-host. "I came for a year. I fell in love with my Egyptian goddess," she said, speaking of Kotb, "and then I stayed another year because I was starting to fall in love with the people over there. They're just so amazing. And it's 11 years later. It's literally time. I have so many things that I'm working on."
Hager earned the coveted seat next to Kotb after Gifford's exit in April. She had subbed on the show at least 100 times, so naming her as Gifford's replacement seemed like a natural fit. "You know when you know when there's nobody else for the show," Kotb said, according to Variety.
Though Hager may be the newbie in the chair, some things never change. In honor of Gifford, the co-hosts still have wine at the table during each show though they admit they don't do too much imbibing. "We both have little kids and we have other jobs, so it would be hard," Hager said.
Apparently, NBC's pick of Hager was spot on. Since the two reunited as co-hosts when Hager returned from maternity leave in November, ratings for their hour of Today have soared. According to Nielsen, Today with Hoda & Jenna has a rise in viewership in the prized 25-54 demographic of 14% and an overall audience surge of 11% since November 11 of last year.
Drumroll please …
Kotb and Hager just announced that beginning in February, Today With Hoda & Jenna will hold the show in front of a live, in-studio audience twice a week, dubbing it Today With Hoda & Jenna & Friends.
"The ladies having an audience will make them better at what they do," Joanne LaMarca, executive producer of Today's fourth hour, said in a recent interview. "There's a certain energy when you perform on stage, when you have people react to what you are doing. I think that the audience is really going to change things up and I can't wait for Hoda and Jenna to get to meet the best friends they don't know they have."
The tapings with a studio audience begin on February 6. Information on how to obtain tickets is on Today.com.
Forming a friendship
As she did with Gifford, Kotb is creating a genuine connection with Hager that transcends to the viewers. "We want to make it light and make it fun, but there's a lot of heart and soul on the table every day, and a lot of vulnerability," Kotb said.
Though their backgrounds may be in contrast, the co-hosts quickly formed a bond and discovered a slew of shared interests. "Hoda and Jenna come from two different walks of life," LaMarca said, "but they are the friend you never thought you'd be friends with when you were 15, but when you are adults, you have so much more in common,"
Be sure to tune in on February 6!