'Home Alone 2's' Famous 'Pigeon Lady' on Christmas – 'Christmas Can Be Very Dark for Me'
'Home Alone 2's' "Pigeon Lady" is part of a Christmas movie tradition but the actress says Christmas is a somber time for her off camera.
Most Home Alone fans love the movie thanks to Kevin McCallister's (Macaulay Culkin) antics and his genius in fighting off potential robbers. But aside from Kevin, fans remember his sweet and older friend known as "the pigeon lady" in the sequel. Irish born actor Brenda Fricker played the iconic role forever embedded in the minds of longtime fans.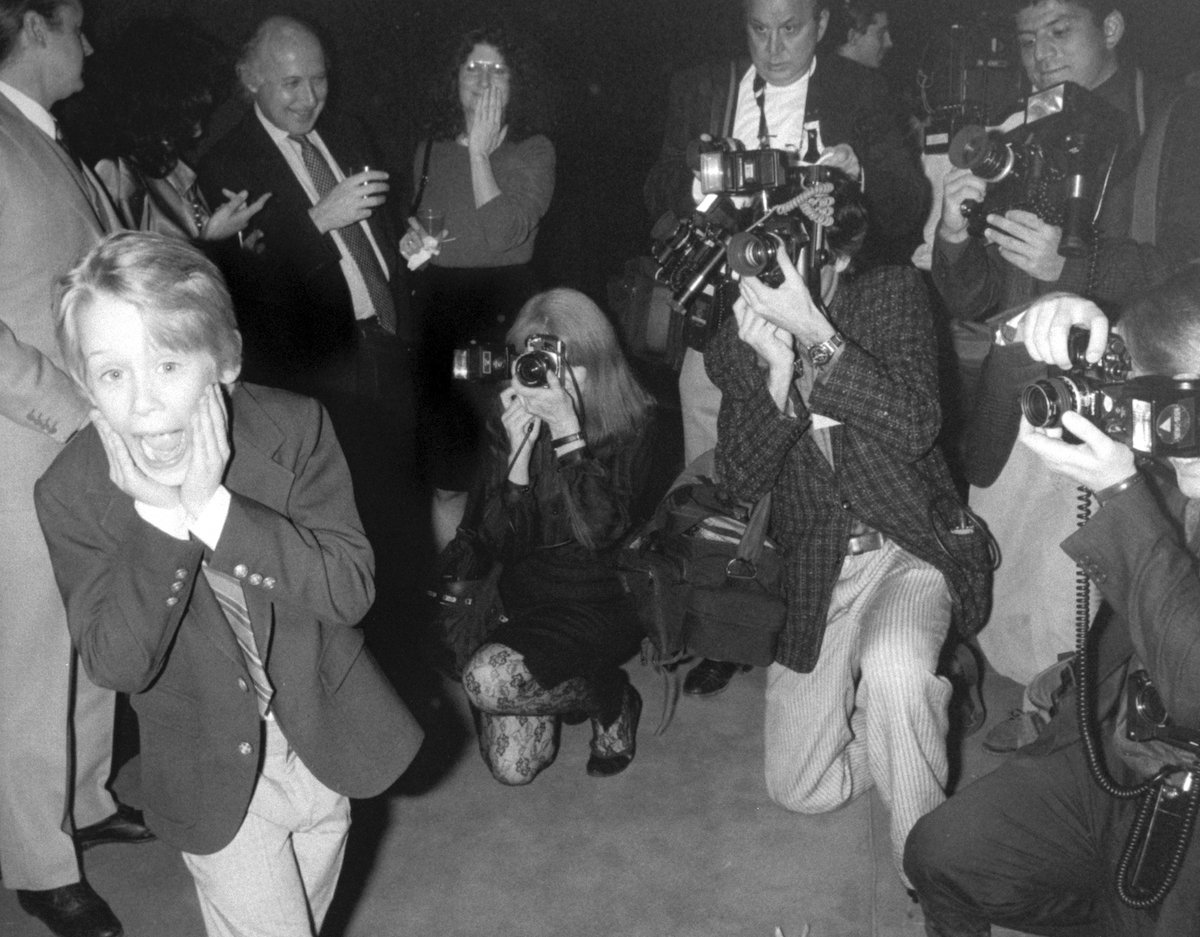 She's since stepped away from the spotlight, choosing to live a more private life. Unfortunately, she spends much of her time alone, including the holiday season that most spend with their loved ones.
'The Pigeon Lady' in 'Home Alone 2' and an overview of Brenda Fricker's career 
Fricker's small role as "the pigeon lady" in Home Alone 2 is quite memorable. Kevin initially meets her in Central Park and is frightened by her appearance. They soon become fast friends, spending quality time together and Kevin giving her a special gift. She even saves Kevin from the robbers/kidnappers in one of the final scenes.
Prior to Home Alone 2, Fricker found international fame by winning the Academy Award for Best Supporting Actress in 1990 for her role as Christy Brown's mother in the 1989 film My Left Foot. 
She was also nominated for a Golden Globe Award and she won the LA Film Critics Association Award for Best Supporting Actress for the role. 
Related: This 'Home Alone' Ad Brings Kevin McCallister Back to Life
Her television and film career continued post her Oscar win, starring in the Australian-produced short series Brides of Christ, followed by the 1992 TV miniseries Seekers. Other credits include Angels In The Outfield, A Time to Kill, and So I Married a Murderer.
Fricker is now retired and resides in Dublin. 
'The Pigeon Lady' opens up about her not so happy holiday season
While the Home Alone franchise is all about discovering the magic of Christmas in spite of one's circumstances, Fricker unfortunately admits to Christmas being a particularly sad time for her. People Magazine reports that the 75-year-old Oscar winner spoke with The Ray D'Arcy Show about her somber holiday experience.
"I would be lying if I said that it would be a nice and happy Christmas because…I'm old and I live alone. It can be very dark," she said. 
Fricker says her holidays are spent in solitude, adding, "I just turn the phone off and put the blinds down. I do pre-record some good programs, and I have my dog and I get myself through it that way," she continued. "I don't want to be sounding kind of negative but it is a different kind of Christmas, that's all."
Related: Every Time the 'Home Alone' Villains Would Have Died
Furthermore, Fricker says New Year's is even more saddening for her because she doesn't have friends or family to celebrate with. "I don't find Christmas all that difficult. What I do find very difficult is New Year's Eve," she said. "[There's] no one to turn around to hug or smile at" 
D'arcy noted the irony that so many Home Alone fans look to the film for a mood booster and enjoys watching with their families while Fricker is the one who needs it most. Fricker responded "Well, the pigeon lady was very much on her own."
Unfortunately, Fricker does not even keep in touch with her Home Alone co-stars anymore.