'Home Alone': Joe Pesci's Intense Approach To Acting Scared Macaulay Culkin
If you love Christmas movies, chances are you're a big fan of Home Alone. The 1990 film centers around 8-year-old Kevin McCallister (Macaulay Culkin), who protects his home from two burglars, Harry and Marv (Joe Pesci and Daniel Stern), after he's left behind when his parents and siblings head to France for the holidays.
Though Culkin's character puts on a brave face as he fends off Pesci and Stern's, it turns out the young star was petrified of the My Cousin Vinny actor in real life due to his intense and authentic approach to acting.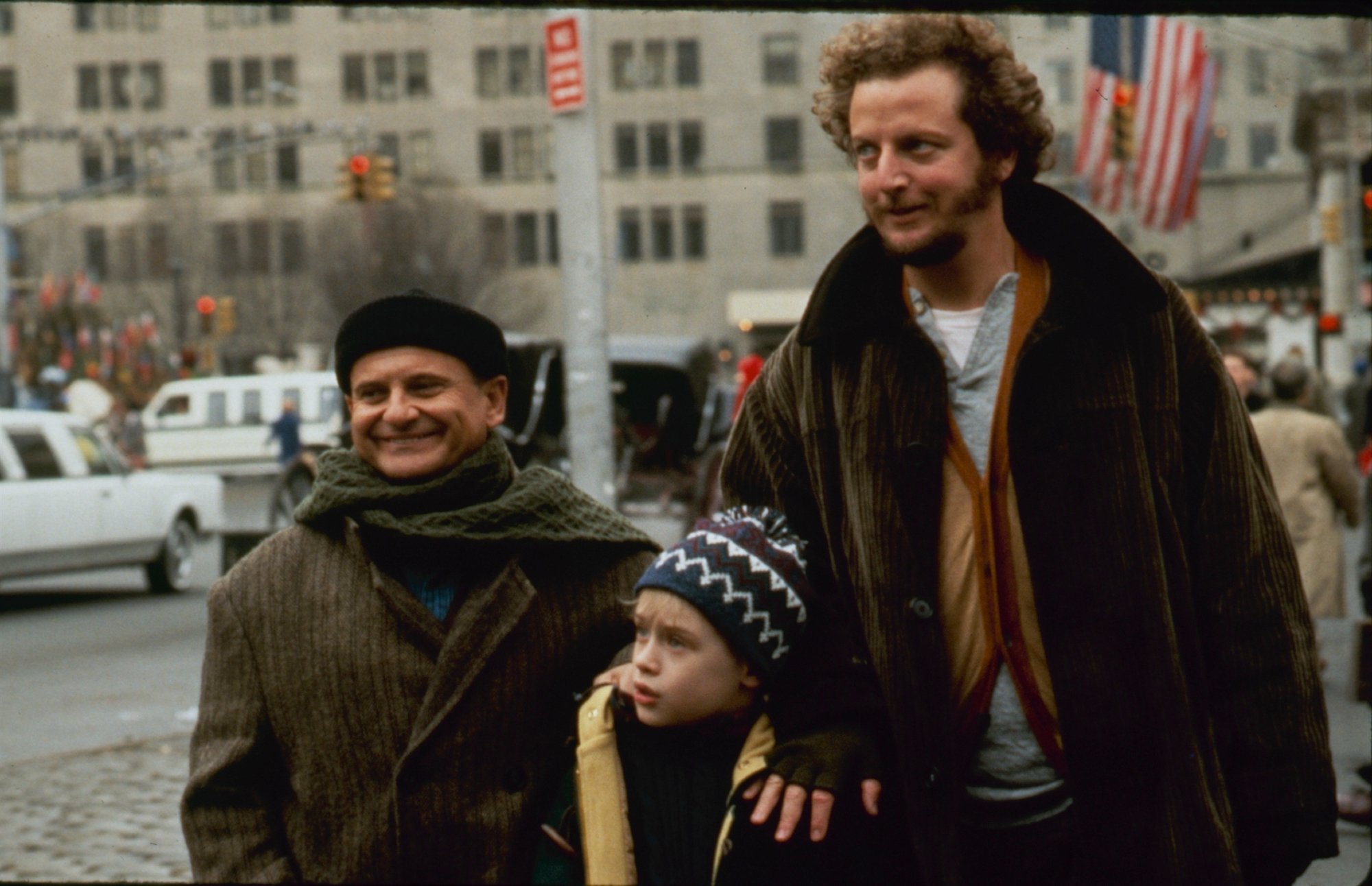 Before 'Home Alone', Joe Pesci was best known for playing intense roles
This may not come as a big shock to most, but before starring in Home Alone, Pesci had not acted in family-friendly films.
Instead, he starred in heavy films, portraying tough and volatile characters. And seeing as he was most known for roles in movies like Raging Bull, Goodfellas, and Casino, it's understandable why he wasn't directors' first choice for the Christmas classic.
RELATED: There Is a Huge Plot Hole in 'Home Alone' That the Director Can't Explain
Before Pesci landed the role of Harry Lime in Home Alone, Robert De Niro and Jon Lovitz were considered for the part. But after both rejected the opportunity, Pesci swept in and made the role his own, which had to be tweaked a bit for the family-friendly atmosphere.
Joe Pesci often dropped F-bombs on the set of 'Home Alone'
The same year Home Alone was released, Pesci gave an Academy Award-winning performance in Martin Scorsese's mob film Goodfellas. This might explain why some of his on-set behavior while playing Harry Lime wasn't quite so wholesome.
While filming the holiday classic, Pesci would often swear on set, dropping a few F-bombs during the scenes his character took a nasty fall or beating.
RELATED: Will There Really Be a 'Home Alone' Reunion Movie in 2019?
Director Chris Columbus advised against such language on-set, especially in the presence of Macaulay Culkin. He even suggested Pesci use the word "fridge" instead, which you can hear when his character mumbles in frustration.
Macaulay Culkin was scared of Joe Pesci in real life
Because Pesci had played intense roles in the past, portraying a hot-headed thief didn't come as a challenge for him. During filming, the actor gave off major intensity while in and out of character and was so spot on with his performance, he scared Macaulay Culkin.
According to Mental Floss, Pesci did his best to avoid the young actor so that he would be afraid of him when they filmed scenes together. And we can definitely see why Culkin was terrified of Pesci, especially since he still bears the scar the Lethal Weapon actor gave him while filming Home Alone.
"In the first Home Alone, they hung me up on a coat hook, and Pesci says, 'I'm gonna bite all your fingers off, one at a time,'" Culkin recalled to Rule Forty Two. "And during one of the rehearsals, he bit me, and it broke the skin."
Talk about a memorable experience!