There Is a Huge Plot Hole in 'Home Alone' That the Director Can't Explain
'Home Alone' is one of the most beloved holiday movies of all time. However, there is a major plot hole that even the director can't explain.
Set in the Chicago suburbs in the early '90s, Home Alone is still one of the most delightful and beloved holiday films of all time. Starring Macaulay Culkin, the film follows 8-year-old Kevin McCallister, a bratty little boy who is accidentally left home when his family goes to Paris for their holiday vacation.
Home by himself, Kevin is content to watch crime movies and eat junk food. However, he soon realizes that his family home has become the target of two con men, Harry and Marv (Joe Pesci, Daniel Stern). They have plans to rob the McCallister home blind. Kevin decides he must stop them in their tracks.
However, there is a major plot hole that even the director of Home Alone can't explain.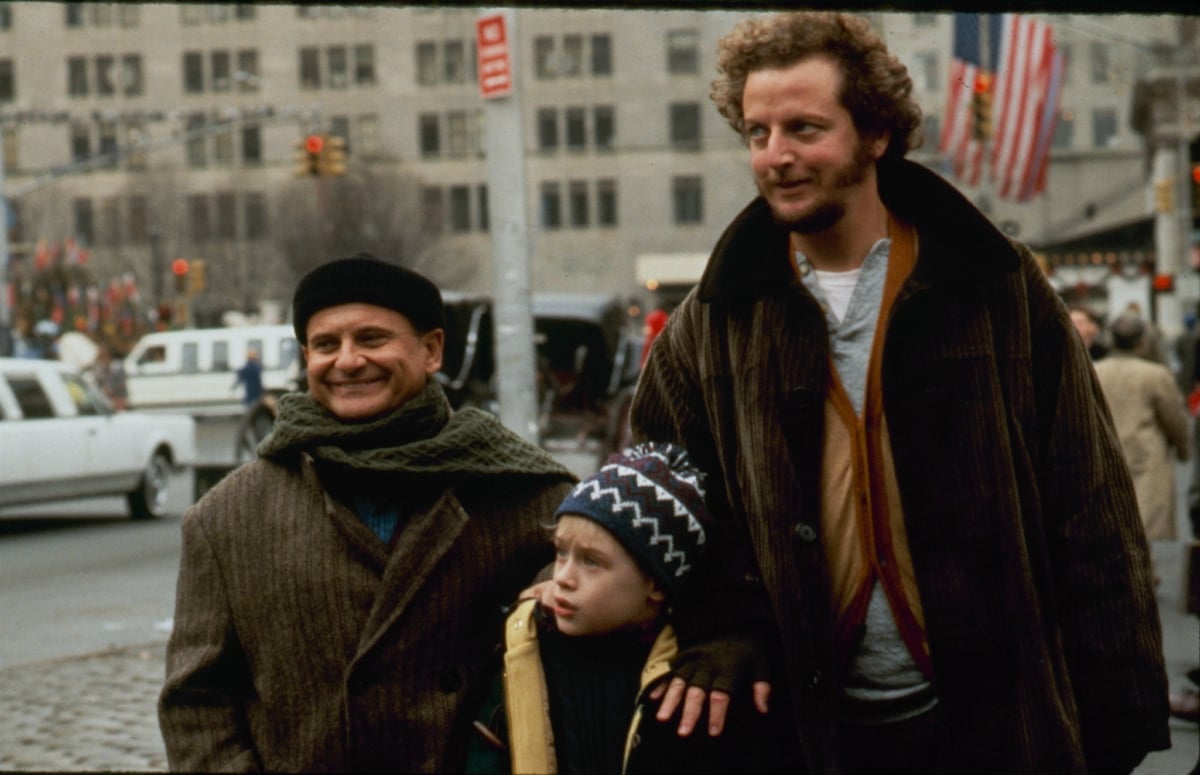 'Home Alone' is getting a reboot at Disney+
Though Home Alone and Home Alone 2: Lost in New York, are readily available on Disney + and beloved by generations, Hollywood power players have decided that a reboot is necessary.
Dirty Grandpa director Dan Mazer is set to direct a new movie and it has a slew of all-star cast members including, Kenan Thompson, Ellie Kemper, and Chris Parnell. In a press release, Disney + described the plot as,
The new Home Alone film will follow a husband and wife who go to war with a young boy, Max, who has stolen from them. Max is an energetic, witty nine-year-old boy with a mischievous side. He feels wise beyond his years and has the personality to easily converse with adults–plus the uncanny ability to relentlessly push their buttons. But, he also displays a sense of innocence and a kind heart, much like the original protagonist.
However, not everyone is thrilled about this new film. In fact, Chris Columbus who directed the original films has called this new movie, "a waste of time."
One of the most iconic moments in 'Home Alone' was improvised
There are so many incredible moments in Home Alone. However, one of the most iconic moments was improvised. During a recent interview with Insider, Columbus revealed that the scene where Kevin puts on aftershave in the mirror and screams was completely improvised.
"He wasn't supposed to do that," Columbus said. "If you put something on your face that burns, most people move their hands right away. So my direction to him was when you pat your face, move your hands and scream. And I think it was the first take, he kept his hands on his cheeks. We all started laughing hysterically." He added,
"We did it a couple more times with his hands off his face, but my editor, Raja Gosnell, he cut that take into the first cut that I saw and it was in there forever. It's funny, the iconic moment from Home Alone was an accident."
There's a massive plot hole in 'Home Alone'
However, there is a massive plot hole in Home Alone that even Columbus can't explain. Just before Marv and Harry come to rob the McCallister home, Kevin prepares a macaroni and cheese dinner that he never eats.
"I have never talked about this," Columbus said. "Interesting. I have no idea. And if memory serves me, he set up this dinner and the guys show up? That is a mystery to me. Maybe something was cut, but that footage is long gone. I have no idea why that happened, but all this is going to make me go and rewatch it later today."