'Home Alone' Reboot Was Never Meant to Be a Reboot, Ellie Kemper Reveals (Exclusive)
The Home Alone reboot trailer dropped, but actor Ellie Kemper said the new film was never meant to be a continuation of the original Macaulay Culkin 1990 classic. The 2021 holiday film, Home Sweet Home Alone has a new plot and characters, Kemper told Showbiz Cheat Sheet during an interview while she was still on set. And while the actors and filmmakers weren't out to essentially "reboot" the original, some fans are singing the Christmas blues about the new holiday movie.
'Home Alone' reboot is an entirely new movie
Kemper dished exclusively with Showbiz Cheat Sheet about the project in March 2020, which was still untitled at the time. "That's the official name is Untitled Home Alone Project," she said. "Essentially, they're calling it a reboot of Home Alone, but it isn't really. It's sort of a different plot altogether. I'm playing a mother who is basically trying to break into this little kid's house to take something. To get something back of mine that is valuable."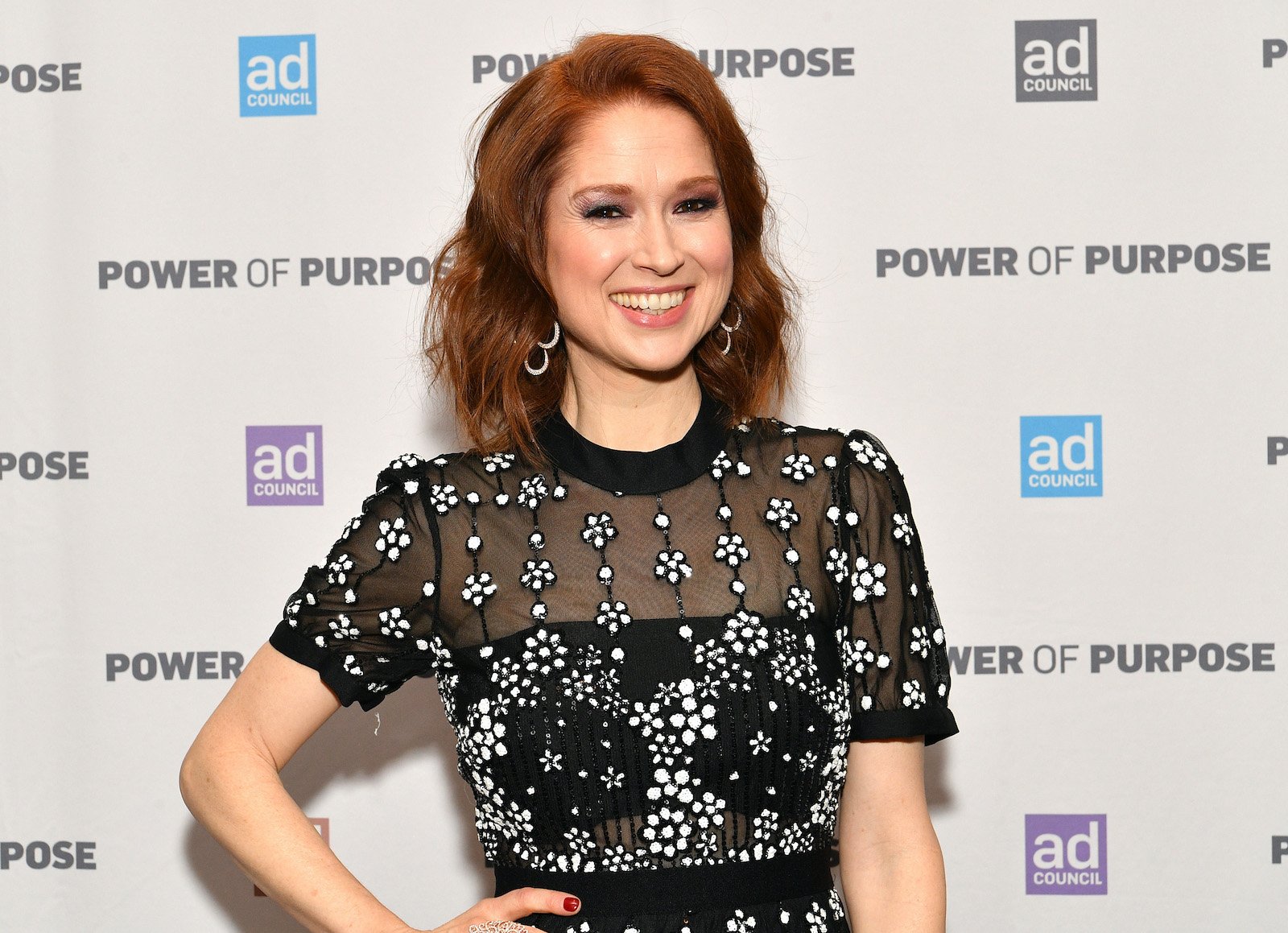 "So we're filming it in Montreal right now," she said. "It's a lot of fun. It's very, very cold! I'm not sure exactly when it's gonna come out, but that's what I'm working on right now. Rob Delaney plays my husband. He's great, I love him. I was such a fan of his." Kemper added, "Also Archie Yates, he is the kid in the movie. He's from JoJo Rabbit. He's absolutely adorable and really, really funny."
What is 'Home Sweet Home Alone' about?
While Kemper said the film isn't a true reboot, Home Sweet Home Alone follows the same formula of a child accidentally left behind during Christmas. Yates plays 10-year-old Max Mercer who finds himself home alone at Christmas when his family jets off to Tokyo. Like Kevin McCallister from the original Home Alone, the night before the trip is chaotic. Max is forgotten, branded an annoyance.
So when Max realizes he's been left home alone, he's thrilled – just like Kevin. Also like Home Alone, Max has to protect his home from two dimwitted, unskilled robbers. The robbers in the original were a couple of two-bit con men played by Joe Pesci and Daniel Stern.
Max defends his home from the lunky intruders using wild and unconventional methods, just like Kevin. Slapstick falls and comedic one-liners flood the trailer, harkening back to the 90s classic Christmas hit. The trailer gives a small tease connection, flashing the name "McCallister" on a police officer's uniform.
Fans give the trailer mixed reviews
Some fans expressed frustration with the trailer. "I refuse to acknowledge this movie's existence. Home Alone will always be with Macaulay Culkin and Joe Pesci," a fan shared on Twitter. Another person tweeted, "As I said, I have no issue with remakes. Some I even prefer over the originals. But when a film is remade over and over but as sequels as the Home Alone movies are, you begin to wonder why."
RELATED: 'Home Alone': Macaulay Culkin Reveals the 1 Major Plot Hole That Never Sat Right With Him
Culkin even tweeted when the trailer dropped. "Hey y'all. Just a heads up since I've been getting this question a lot today: I am NOT in the new Home Alone reboot. I wish all involved the best of luck though."
But others want angry fans to calm down. "On the new Home Alone, if you're in your 30s complaining that they've remade a three decade old kids movie today for today's kids, you need to catch yourself on. The average 8 year old does not give a sh*t about your nostalgia, It hasn't been remade for you," one person tweeted.
Home Sweet Home Alone will play exclusively on the streaming service Disney+ on Nov. 12.