'Home Alone': Fans Just Realized This Part of the Movie Doesn't Make Any Sense
One of the movies that people always gravitate toward during the holiday season is Chris Columbus' Home Alone. The delightful movie follows 8-year-old Kevin McCallister (Macaulay Culkin), who inadvertently gets left behind in Chicago when his family travels to Paris over the Christmas break.
Though he seems pleased to be without his overbearing family, Kevin's fortunes soon take a turn when he realizes his house is the target of two thieves, Harry and Marv (Joe Pesci, Daniel Stern). 30 years after the film's release and hundreds of views later, fans are noticing one aspect of the movie that makes no sense.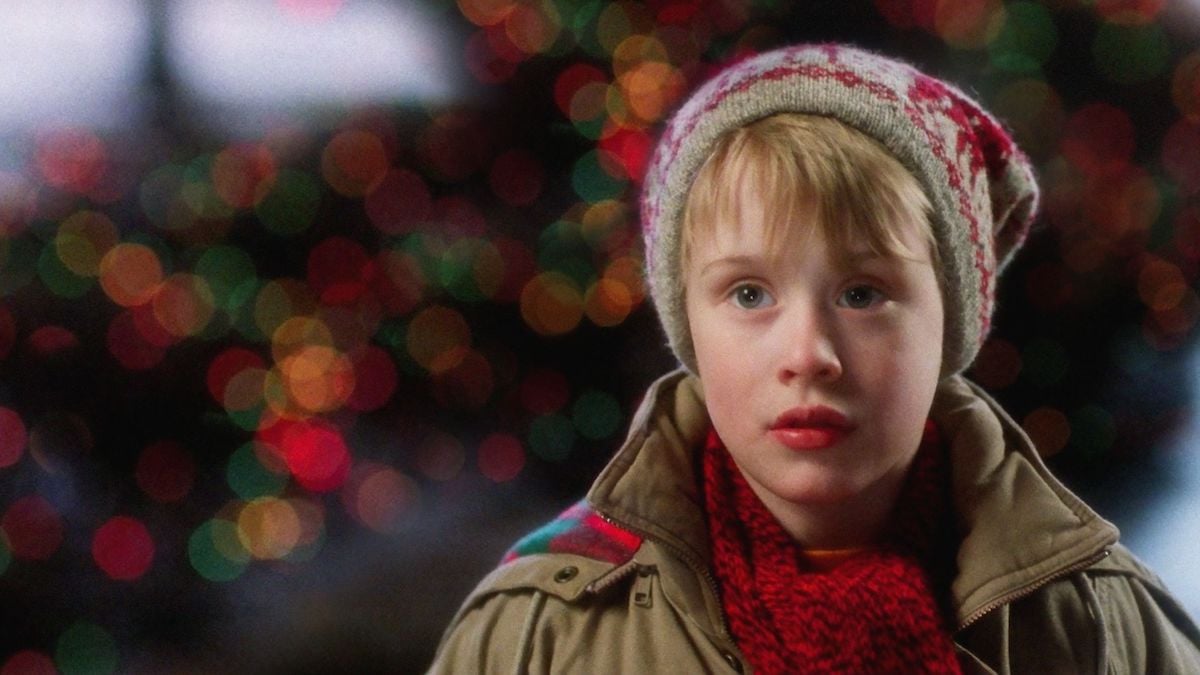 Disney + is rebooting 'Home Alone'
Though it already had two sequels without its original all-star cast, Home Alone is poised for yet another reboot, this time from Disney +. Starring Kenan Thompson, Ellie Kemper, and Chris Parnell, the press release for the film describes the plot as,
The new Home Alone film will follow a husband and wife who go to war with a young boy, Max, who has stolen from them. Max is an energetic, witty nine-year-old boy with a mischievous side. He feels wise beyond his years and has the personality to easily converse with adults–plus the uncanny ability to relentlessly push their buttons. But, he also displays a sense of innocence and a kind heart, much like the original protagonist.
Columbus and many die-hard Home Alone fans are less than pleased with the news calling it, "a waste of time."
RELATED: 15 Dark Fan Theories About 'Home Alone'
Macaulay Culkin improvised this iconic 'Home Alone' moment
Columbus had written Home Alone for Culkin after watching his brilliance opposite John Candy in 1989's Uncle Buck. Though he was only 10 when Home Alone debuted, Culkin already had brilliant comedic timing.
The young actor totally improvised the scene where Kevin puts on aftershave and screams from the burn. Columbus told Insider,
He wasn't supposed to do that. If you put something on your face that burns, most people move their hands right away. So my direction to him was when you pat your face, move your hands and scream. And I think it was the first take, he kept his hands on his cheeks. We all started laughing hysterically. We did it a couple more times with his hands off his face, but my editor, Raja Gosnell, he cut that take into the first cut that I saw and it was in there forever. It's funny, the iconic moment from Home Alone was an accident.
This part of 'Home Alone' doesn't make any sense
After causing chaos with his family the night before, Kevin is sent upstairs to sleep in the attic. That evening, as the McCallisters sleep, heavy winds in their neighborhood cause a tree to fall, taking down the phone lines and turning off the power briefly. Since it was 1990 and there were no cell phones, this reset the family's alarms causing them to be late for the airport, leaving Kevin behind.
Since the phone lines were down for a good chunk of the movie, it doesn't make sense that Kevin could order a pizza shortly thereafter. After all, in addition to no cell phones, the internet also was accessible at the time.
"While alone in the McCallisters mansion, Kevin orders pizza," Screen Rant reports. "He'd need a phone to do this since it's the year is 1990 and you can't really order food via an app or website. He doesn't have one of those early cell phones either. A few minutes earlier, the phone lines were down. Despite this, he still manages to order pizza from the house and have it delivered."
It looks like Hollywood worked their magic to cover up this plot hole.