'Home Improvement': Ashley Judd Was Too Good for the Role She Auditioned For
When people think about Ashley Judd, they likely are not thinking about the hit 1990s TV show Home Improvement.
However, had Judd taken one of her earliest offers, this might not have been the case. Judd read for the part of Lisa that eventually went to a young Pamela Anderson, but left to pursue deeper roles less about looks and more about talent. The decision may have helped both sides. 
How did Ashley Judd become famous?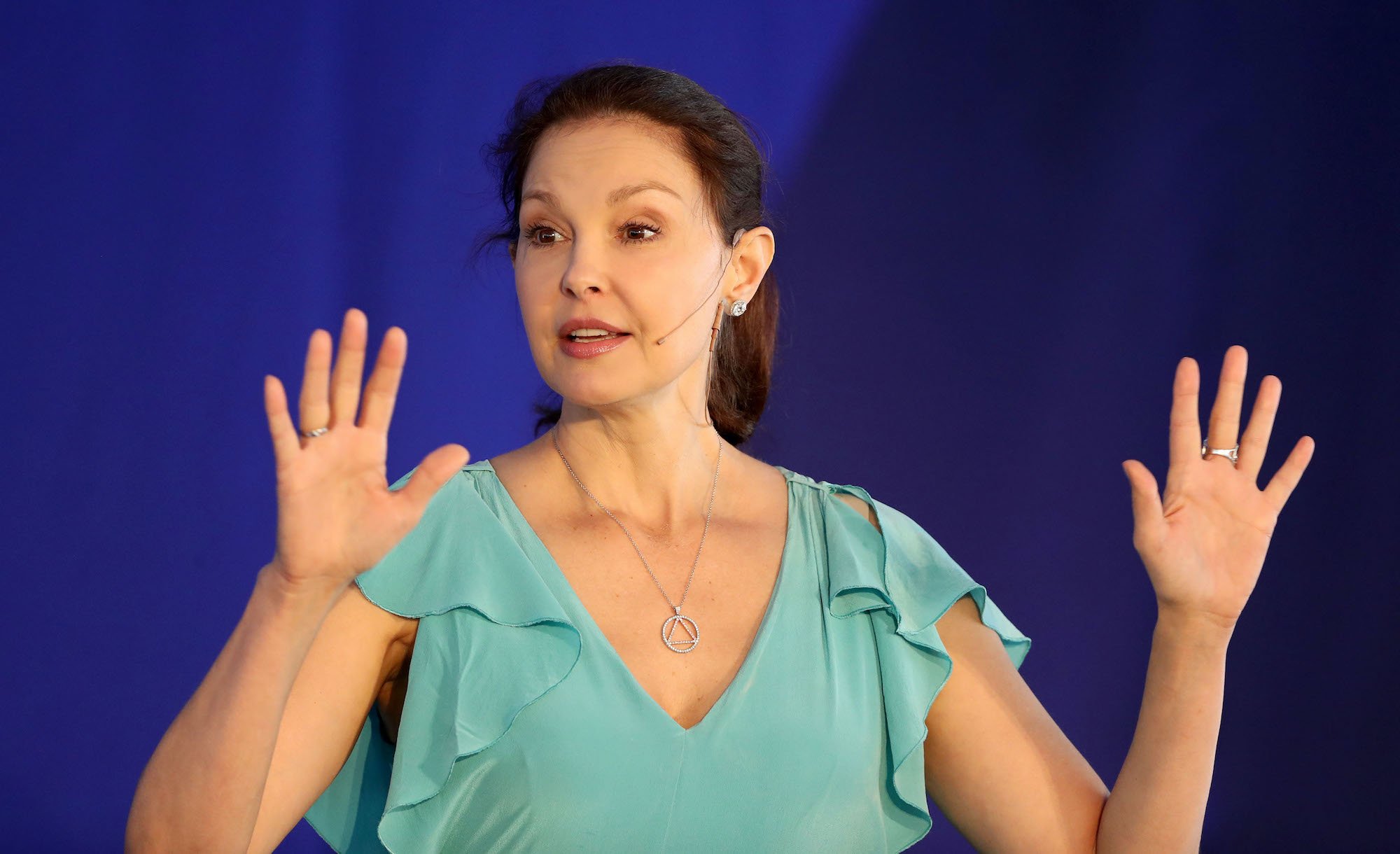 Judd's path to success in Hollywood wasn't typical. While many actors come to show business from the outside in, this was not the case for Judd. For much of her childhood, Judd was an average American with a single-working mother and an older sister looking after her. Before long, however, her mother and sister, Naomi and Wynonna, became overnight successes, and life changed forever. 
While this might seem glamorous from the outside, it also presented Ashley with a set of hard to escape problems. Yes, she came from a family that now had money and fame, but her mother and sister were always on the road touring while Ashley had to fend for herself. Not as musically-inclined as her mother and sister, Ashley started to try her hand at acting.
She started to audition for roles in the early 1990s, getting her start with a pair of guest spots on Star Trek: The Next Generation. However, around that same time, she got an audition for an upcoming sitcom called Home Improvement.
The 'Home Improvement' big break that wasn't
RELATED: 'Home Improvement': Patricia Richardson Wasn't Originally Cast As Jill Taylor
Ashley was desperate for work but also wanted the ability to showcase what she had. She auditioned for the role of Lisa in Home Improvement and blew everyone away with her talent and natural charm. 
According to EW, show creator Matt Williams remembers the audition fondly, telling Entertainment Weekly about how blown away he was by her. 
" When Ashley came in and read for the part I thought, My God, this girl is so talented!" Williams said (per Entertainment Weekly).
Ashley could have gotten the job if she wanted it, but seeing the role as little more than window dressing for Tim Allen and Richard Karn, she thought hard before giving her answer. Williams remembers the call he got declining the role.
'You know, Ashley's thought about it, and she's not ready to go into television right now. She thinks she has a feature career.," Williams said (per Entertainment Weekly).
Later, Williams and Judd reunited in his film Where the Heart Is. There, he asked her about her Home Improvement audition and spoke about it with Entertainment Weekly.
" When I met with her for this movie, I asked her if she remembered all this, and she said, 'Absolutely, absolutely!"' said Williams (per Entertainment Weekly)." She told me she went for a long walk on the beach and thought, 'Am I ready to commit to a series? I've never made any money as an actress, so how do I turn my back on this?' She said she agonized over it for a couple of days."
Moving on
Judd never had to regret taking a role in the successful sitcom. Although the part eventually introduced the world to Pamela Anderson and sparked a decade-long dominance on the rating chart, Judd had her own star-making series called Sisters that got her the attention of Hollywood as a serious actress.
She's not only become a lauded actress but a voice of the Me Too movement after speaking out against Harvey Weinstein's treatment of her and other women. 
Before long, she worked with some of Hollywood's biggest stars in films like A Time to Kill and Double Jeopardy. The choice to not take Home Improvement may have been risky in hindsight, but it paid off for all parties involved.
It's easy to forget just how quickly even the most prominent stars' lives could have changed with one decision, but sometimes that wrong decision to pass on a successful role may just be the ticket to other success.