'Home Improvement': Tim Allen Turned Down Multiple Shows Before This One Took Off
Tim Allen may have become one of the biggest names in television history, but without Home Improvement to certify this place, things might have gone a little bit differently.
In the late 1980s., Allen's stand-up career made him a household name, and many were clamoring to get him on their television series. As such, Allen had to turn down several jobs as he figured out what was right for him. He appears to have made the right decision. 
Tim Allen's origin story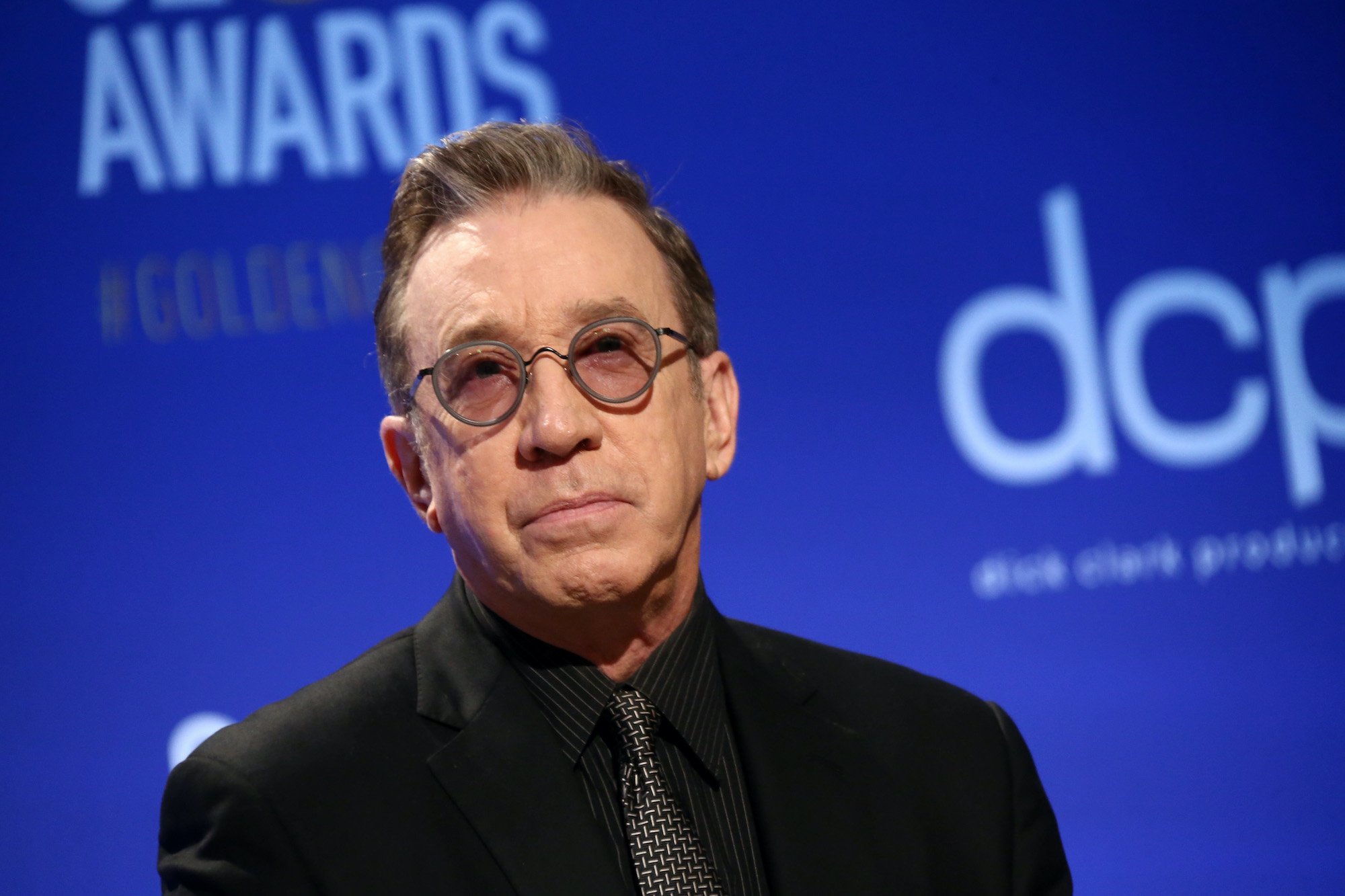 Allen has a story befitting of a series unto itself. Growing up in Colorado, Allen experienced tragedy early on when his father was killed by a drunk driver when he was 11 years old. Allen's mother moved the family to Detroit soon after, and for better and worst, Allen's life was never the same.
On the bright side, he went to Western Michigan University, where he got a degree in television and radio, but on the other side, Allen was dealing drugs. 
When Allen was still in his early twenties, he made ends meet by working dead-end jobs in retail and for an advertising agency. However, to make extra money, he was selling cocaine on the side. In 1978, the police arrested Allen for cocaine possession. While awaiting his sentencing, he took an interest in comedy.
Allen eventually used his 28 months in prison honing his craft, bragging about his ability to make prisoners and guards laugh with his wit. 
When Allen struck a plea deal and testified against his partner, he was free to take his act on the road.
Tim Allen breaks out
RELATED: Tim Allen's Best Movies and TV Shows (and Which Ones Made Him the Most Money)
When Allen was out of prison, he started doing comedy in Detroit. His comedy focuses on the average American man's masculine persona, and audiences loved him for it. He grunted, told stories about male pastimes, and started to get more exposure in the meantime.
Allen's biggest hit was "Men are Pigs," an ode to the ways that men act around tools. This became the basis for his first television special, and eventually, his sitcom. 
Disney CEO Michael Eisner was a huge fan of Allen's, and even offered him the roles that eventually went to Tom Hanks and Robin Williams in Turner & Hooch and The Dead Poets Society, respectively. With Allen's comedy star on the rise, he wanted to take his persona to the acting world and do so on his terms.
He spoke about his decision to pass up on the two film roles with the LA Times in a piece about Home Improvement during the early days of its success.
"They offered me two sitcoms: 'Turner & Hooch' or 'Dead Poets Society' in the Tom Hanks role or the Robin Williams role," Allen said to the paper. "And I thought they got the wrong guy. I told them, 'I'm the one you saw on stage doing the men thing, grunting like a pig. Without being disrespectful, wouldn't that seem like an odd idea?'"
This opened things up for what eventually became his breakout role on Home Improvement.
"They weren't vehement. They just said we could get you on the air now with that, and then maybe later. ." Allen told the LA Times. "It seemed like they were preparing for failure the first time, and then we'd move on to something else. I think much to their surprise, as well as my own, I said, 'I don't think I want to do this.' I turned them down. And that didn't sit well with anybody."
A star is born
Allen eventually got ABC to sign off on Home Improvement. The show was a smash hit and not only made Allen a television star, it ultimately gave way to iconic film roles in Toy Story and The Santa Clause.
Nearly 30 years later, and Allen is still going strong. He recently wrapped up his long-running sitcom Last Man Standing and continues to act in film and television across the spectrum. 
All of this might not have happened if he took the first job offered to him.