'Home Sweet Home Alone': Macaulay Culkin Addresses Whether He's in the Reboot
Disney hopes to recapture some nostalgia with Home Sweet Home Alone, its riff on Home Alone. Macaulay Culkin starred in the original as Kevin McCallister, and he's who everyone immediately thinks of when they hear the title. That image of him slapping his face with aftershave burn is forever etched in our minds.
The new movie centers on a British kid whose family leaves him behind, and burglars try to infiltrate his home. Nothing fresh to see here — or is there? Culkin the OG weighed in on whether he appears in the reboot after fans bombarded him with questions.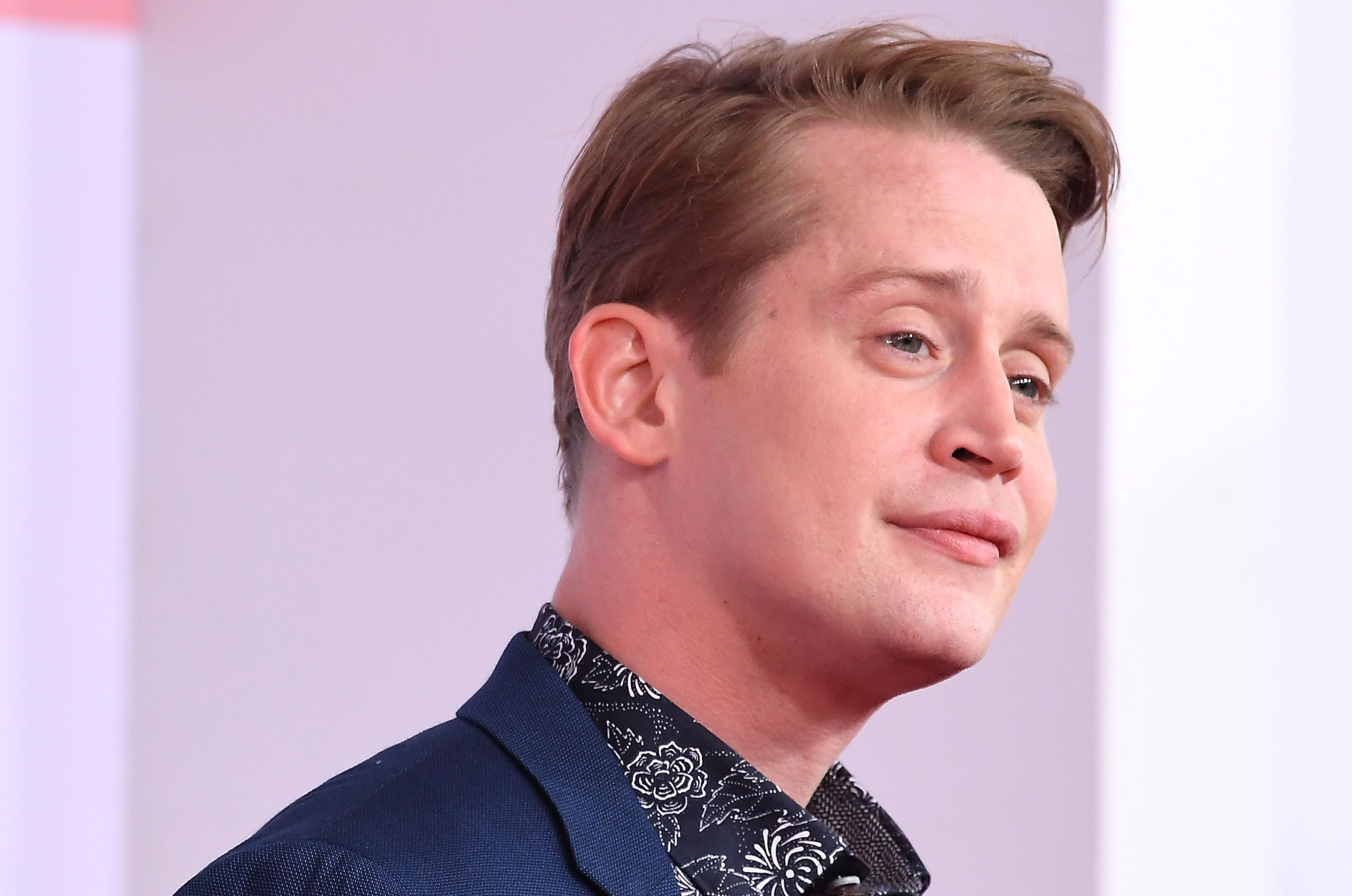 'Home Sweet Home Alone' trailer sparks lukewarm response
In August, Disney+ announced that Home Sweet Home Alone would premiere in November, right on time for the holiday season. The film features Archie Yates as Max, a smart and crafty young boy who finds himself in a unique situation.
Disney dropped the first trailer on Oct. 12, and there's been an overwhelmingly negative response on YouTube. One video has 71,000 thumbs-down clicks compared to 17,000 in support of the flick. Many fans complain that Hollywood should not have touched such a beloved '90s classic, and they're worried about the identical nature of the storyline.
According to a press release from Disney, the movie's bad guys are a married couple played by Ellie Kemper and Rob Delaney:
Max Mercer is a mischievous and resourceful young boy who has been left behind while his family is in Japan for the holidays. So, when a married couple attempting to retrieve a priceless heirloom set their sights on the Mercer family's home, it is up to Max to protect it from the trespassers…and he will do whatever it takes to keep them out. Hilarious hijinks of epic proportions ensue, but despite the absolute chaos, Max comes to realize that there really is no place like home sweet home.
'Home Alone' OG Macaulay Culkin declares he's not in the new flick
What does Culkin have to say about the revival? He took to Twitter to clarify whether he's in the movie after fans hit him with questions and comments. Sorry, folks, no Kevin in this one. However, his brother Buzz (Devin Ratray) shows up.
 "I am NOT in the new Home Alone reboot. I wish all involved the best of luck though," Culkin wrote. He's not even making a cameo.
The only time Culkin's reprised his role was in a 2020 Google Assistant commercial. Thankfully, Marv and Harry left him alone too.
Original director Chris Columbus is against the remake
Chris Columbus chatted with Insider in 2020 and shared his thoughts about Disney recreating "lightning in a bottle." He directed the original and was not here for the Home Alone re-do.
"No, nobody got in touch with me about it, and it's a waste of time as far as I'm concerned. What's the point? I'm a firm believer that you don't remake films that have had the longevity of Home Alone," he said.
"You're not going to create lightning in a bottle again. It's just not going to happen. So why do it? It's like doing a paint-by-numbers version of a Disney animated film — a live-action version of that. What's the point? It's been done. Do your own thing. Even if you fail miserably, at least you have come up with something original," Columbus continued.
Home Sweet Home Alone arrives on Disney+ on Nov. 12.