'Home Town': The 1 Decor Piece Erin and Ben Napier Put In Every Home
Erin and Ben Napier have taken HGTV by storm with their hit show Home Town. The couple, whose show premiered back in 2017, have captured fans' hearts not only with their designs but also with their jovial attitudes and adorable chemistry.
When it comes to decorating, Erin and Ben have a few staples they love to include in their homes — but there's one specific décor piece they almost always try to incorporate.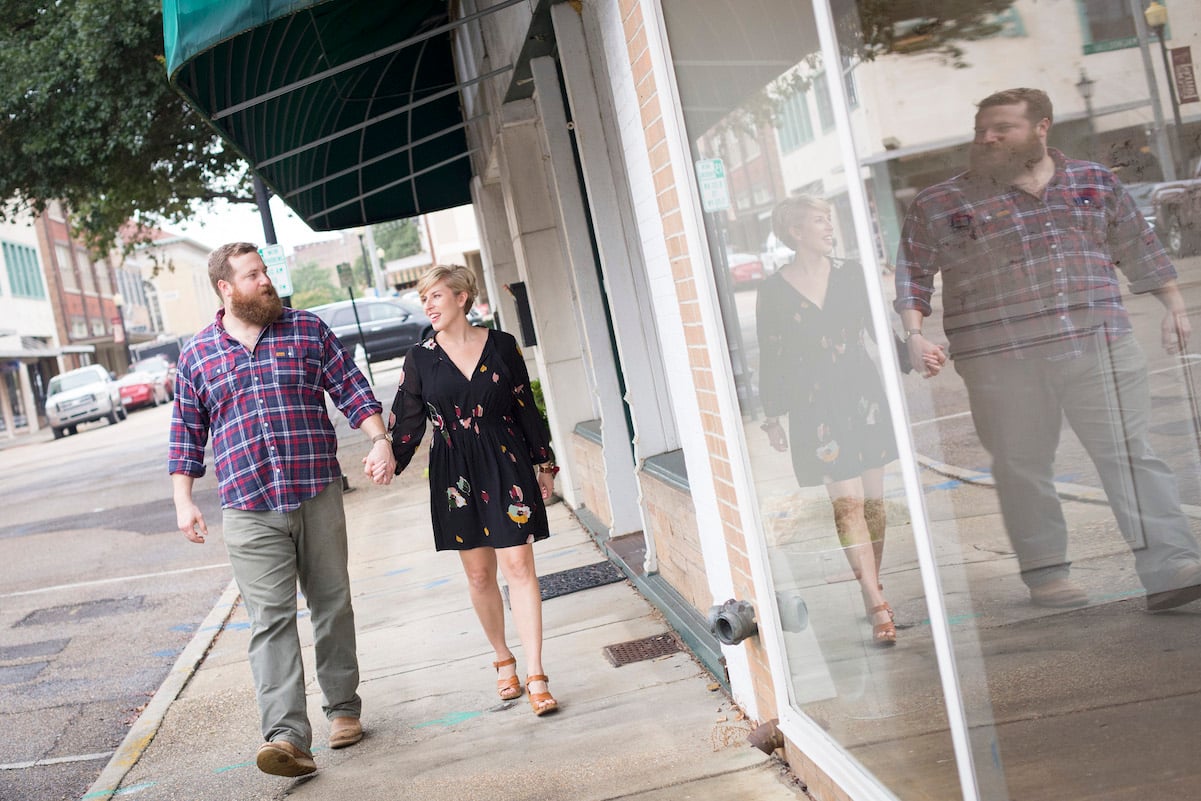 Erin and Ben Napier have been on HGTV since 2017
When Erin and Ben were first approached by the network to do a show, they weren't sure what to think. The couple, who met while attending Ole Miss, had owned a stationary company as well as a design company. They were discovered by a producer through Instagram, and from there, they were pursued for a spot on TV.
The two initially thought producers were contacting them to buy paper, but they quickly learned that was not the case. Erin was skeptical about filming a pilot, as she didn't think viewers would want to watch a show that was filmed in small-town Mississippi.
"We love [Laurel, Mississippi] very much, but that doesn't mean everyone else would," Erin said, according to House Beautiful.
Of course, the two were wrong, and the show was an instant hit.
RELATED: 'Home Town Takeover': What Is Ben and Erin Napier's Net Worth?
HGTV's 'Home Town' couple loves adding patterned wallpaper for a pop of color
Erin and Ben have created their own style unlike anything else fans have seen on HGTV. The couple's designs reflect that of a homey, southern comfort feel. And when it comes to incorporating color, Erin and Ben love patterned wallpaper.
Wallpaper has made a comeback in recent years. Though it was once the wall covering of choice decades ago, it went through a major downturn in the early 21st century. Within the last few years, though, designers have once again leaned on wallpaper to provide a pop of color in small room or on an accent wall — and Erin and Ben are no exception.
Fans might have noticed that the two often choose at least one wall in the home to cover with some type of unique wallpaper pattern. In season 5 episode 15, Erin even chose to cover the walls with a blue and orange paper that had small foxes on it. Though it sounds a bit out of left field, it worked perfectly in the room — and the homeowner loved it.
The two also love other pops of color, such as colored kitchen cabinets or a colored island.
Erin and Ben Napier have 1 favorite item when it comes to outdoor décor
Ben and Erin have one major staple when it comes to outdoor décor, too: A front porch swing. Since many of the homes in Laurel have sweet front porches, Erin and Ben love to add even more charm to those areas by providing a front porch swing.  
Ben loves a good front porch swing. In a season 5 episode of the show, he said, "I will not rest until every home in Laurel has a front porch swing."
Back in 2018, Ben revealed the custom swing he built for his and Erin's own front porch. "It's one of the best pieces I've ever designed," he captioned the photo.