'Home Town' Host Erin Napier Says She Decided to Have Another Baby at Her Grandmother's Funeral
People deal with grief in different ways. Many decide to translate tragic events into opportunities for learning and growth, like when Home Town host Erin Napier decided to have another baby while attending her beloved grandmother's funeral.
Most fans didn't even realize the HGTV star was pregnant until she and her co-star husband, Ben Napier, announced they were expecting a second child in spring 2021. And now Erin is opening up about why they're expanding their family.
Ben and Erin Napier have been busy filming 'Home Town Takeover'
The pregnancy didn't slow Erin down one bit.
The popular host has been hard at work filming the 6-epsiode special series where she and Ben help revitalize an entire town. This was inspired by the massive changes they made in their hometown of Laurel, Mississippi. Home Town Takeover will feature several inspiring upgrades in Wetumpka, Alabama.
"We wanted to take all of the things we've learned in 12 years of historic revitalization [in Laurel] and teach another small town," Erin told People. She and Ben helped transform 12 businesses and homes in Wetumpka. And they did it all while Erin was secretly pregnant.
Erin Napier decided her daughter Helen needed a sibling at a funeral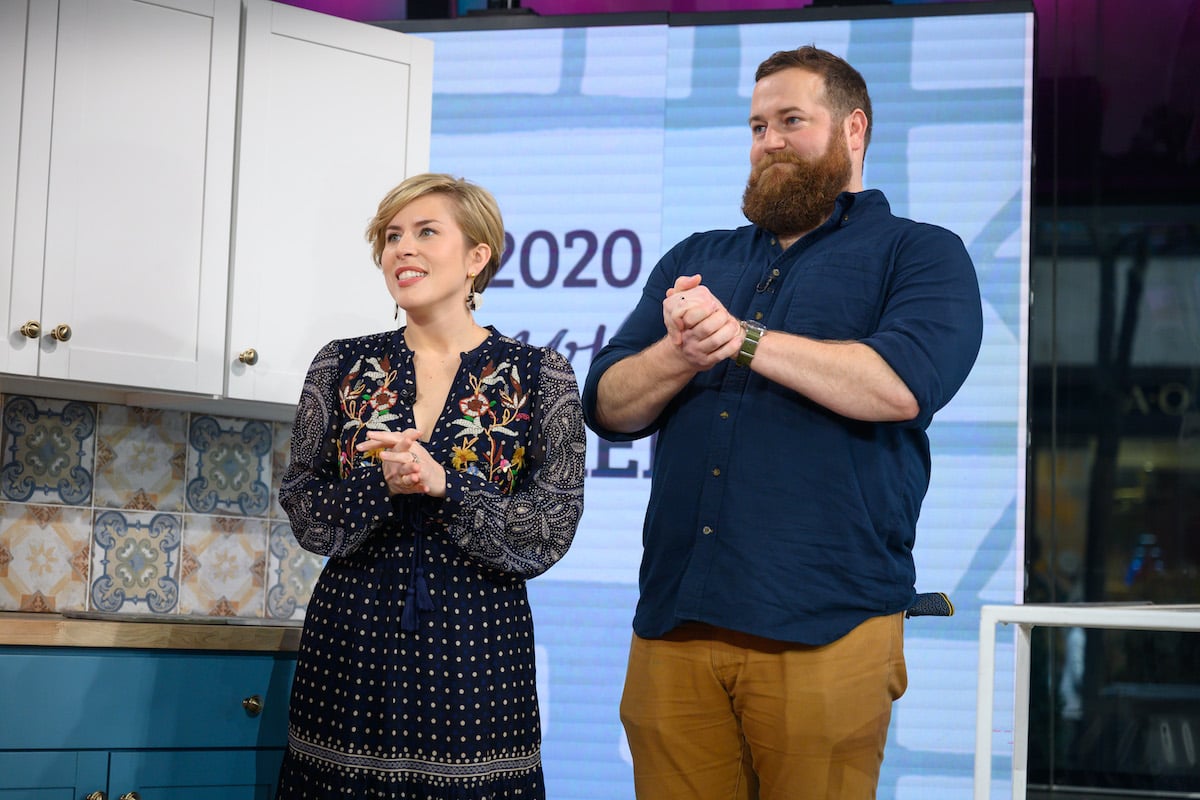 Sadly, Erin's grandmother died in May 2020. This is the event that made her realize she wanted to give her daughter a sibling despite the risks.
"My grandmother passed away in May. At the funeral, my dad and his only brother stood over her casket, and it just made me think about how important a sibling bond is and how we wanted that for Helen," Erin told People in an interview. "We want her to have somebody to share her life with."
Her hesitation to have another child spurred from some health issues Erin experienced prior to her pregnancy with Helen. She explained how she kept the first pregnancy secret for months because she was worried something would go wrong.
"It's an incredibly sensitive process—that's why we kept it a secret forever," the Home Town host revealed.  "Literally, tomorrow wasn't promised, and it felt best not to make a fuss. It's such a tender subject."
The new season of 'Home Town' will wrap right before the baby comes
The Napiers have been busy filming both their original series, Home Town, and their special Home Town Takeover show even throughout Erin's pregnancy. The couple confirmed they'd finish up in May 2021, which happens to coincide with the baby's due date.
"It's been the absolute hardest thing we've ever done," Erin told HGTV of filming two intense projects during pregnancy. "I've never felt this kind of tired in my bones."
But all their hard work will pay off soon. The highly anticipated Home Town Takeover premieres May 2 while new episodes of Home Town will come later. Even with their maternity leave, the Napiers' fans won't have to go long without seeing their renovation skills.
Catch new episodes of both Home Town and Home Town Takeover on HGTV.