'Home Town' Hosts Ben and Erin Napier Embrace a New Home Exterior Trend That's So Hot Right Now
Millions of fans flock to HGTV to get good ideas for their own houses. They love watching popular shows such as Property Brothers, Fixer Upper, and Home Town to find inspiration to use in their real lives. That's precisely how shiplap became so popular and why gray paint is having a moment.
Most recently, the beloved Home Town hosts Ben and Erin Napier have been working hard on a special project called Home Town Takeover. This new limited series shows the Mississippi-based renovators revitalizing an entire town just like they did in Laurel, where they live.
The Napiers are making lots of updates to properties and businesses on Home Town Takeover, including one smart exterior design choice that's becoming more popular by the day.
'Home Town' is one of the most popular shows on HGTV right now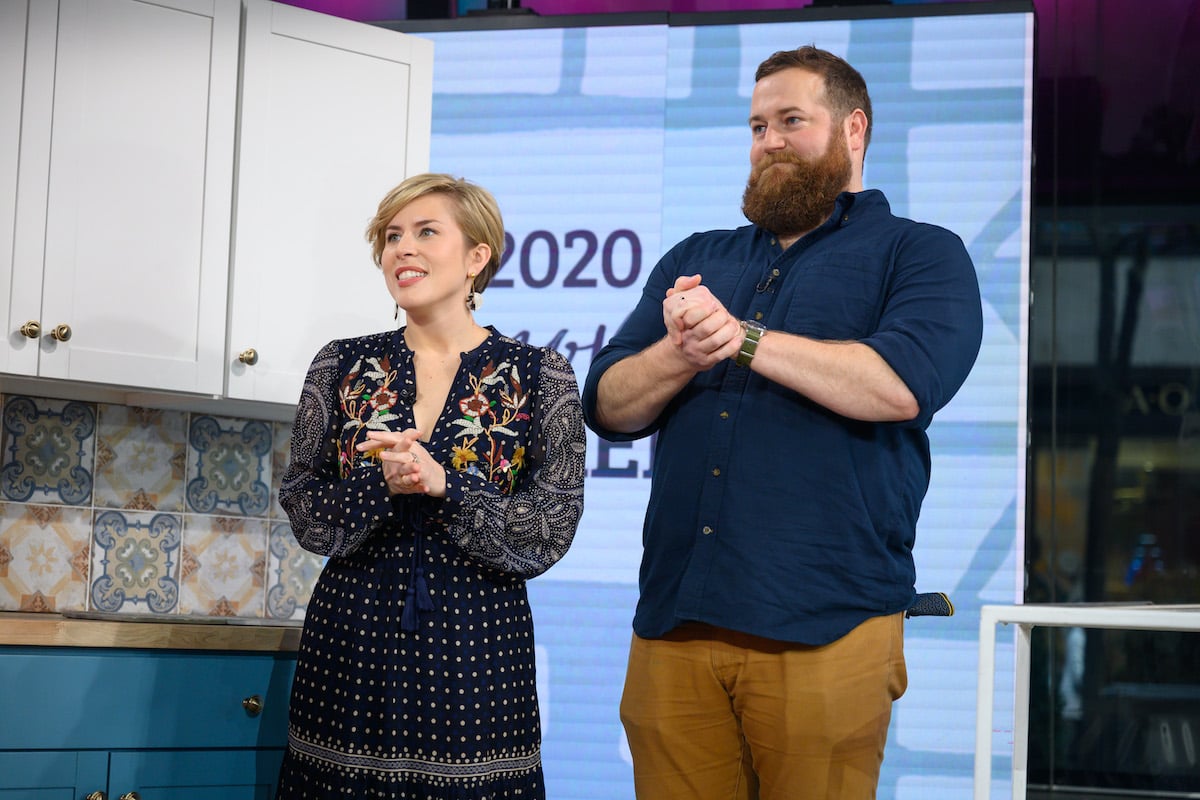 There are dozens of exciting home renovation reality shows on HGTV. One of the most popular right now is Home Town, which has distinct Fixer Upper vibes even if it's quite different.
The series follows the Napiers, a married couple who helps clients transform outdated properties in their small town. Each homeowner is looking for something a little different when it comes to the overall vibe of the finished product. Erin is known for designing colorful, eclectic-looking rooms that have lots of layers and textures.
That's how Home Town projects differ from Fixer Upper — they're more maximalist than streamlined. But there is one fun design trick both Jonna Gaines and Erin have in common.
Ben and Erin Napier did a special reno during 'Home Town Takeover'
Most professional HGTV designers recognize the importance of curb appeal. That's why they address the home's exterior just as much as the interior. During the first episode of Home Town Takeover, the Napiers made a very on-trend update to one of the properties they were working on.
The project was very special to them. For the first reno, the Home Town hosts worked on a house for the Moodys, a couple who took in foster children. They wanted the home's outside to reflect the love that was inside.
"What they're doing is teaching every child that passes through their door about generosity and love," Erin explained, via realtor.com. "It's going to be this generational ripple effect of helping in their community."
The Napiers swapped regular shutters for wood shutters
Sometimes the smallest upgrades make the biggest difference. In the episode with the Moodys, the Napiers painted the peeling home exterior to freshen it up. They also swapped plain black shutters for natural wood versions that made a serious statement.
The contrast of the wood shutters against the new blue-green paint, plus the bold-colored front door, made this Home Town Takeover project extra memorable. And it's a tactic Gaines has used before on Fixer Upper properties. It appears that natural wood shutters are a trendy home design statement right now.
Plus, they're cheap, easy to install, and quick to upgrade, especially for homeowners who choose to make their own. Who could ask for anything more?