One Clip From 'Homecoming' Proves Just How Alike Beyoncé and Her Daughter, Blue Ivy Carter, Are
This little diva is ready to take over the world with her cover of one song. Here's what we know about Blue Ivy Carter and her mother, Beyoncé.
This little diva is following right in her mother's footsteps. Thanks to a clip from Netflix's original documentary, Homecoming: A Film by Beyoncé, fans saw just how alike Blue Ivy Carter and her mother are, especially when it comes to performing. Learn more about these two artists and Beyoncé's 2018 Coachella performance here. 
Beyoncé was the first black woman to headline Coachella in 2018
In true Beyoncé fashion, this artist took Coachella and turned it into her own Homecoming celebration. Her 2018 performance was a historic one, as she became the first black woman to headline the festival. This was also her first time performing since giving birth to twins, Rumi and Sir Carter. 
Fans got a closer look at this groundbreaking set thanks to the Netflix documentary special, Homecoming: A Film by Beyoncé. This documentary even showed behind the scenes footage of Beyoncé with her children, including her oldest daughter, Blue Ivy.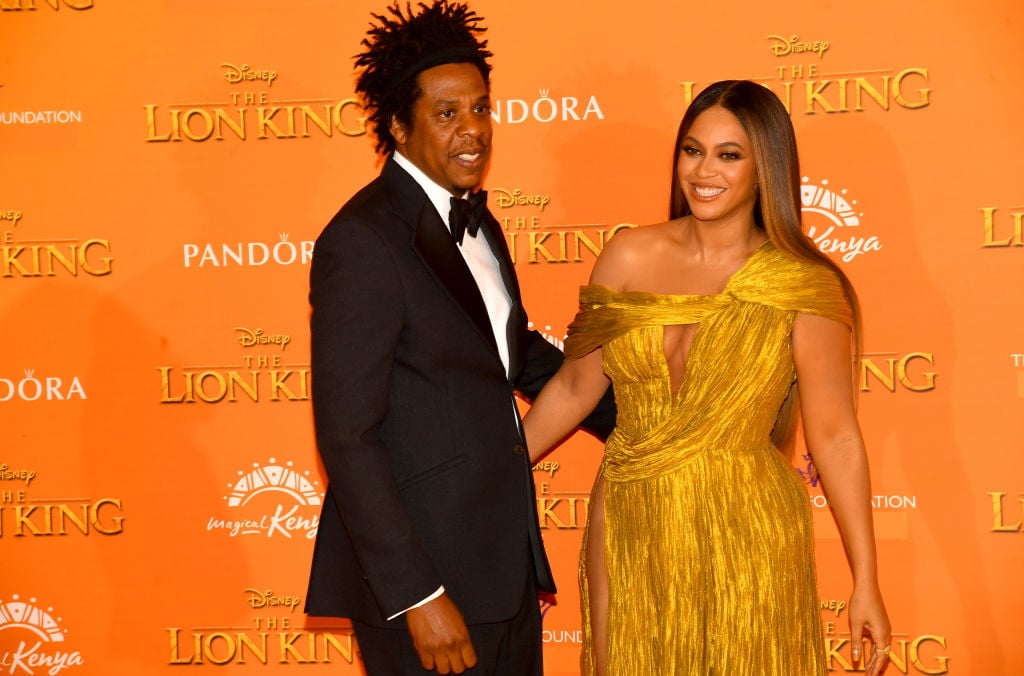 Blue Ivy wanted to sing 'Lift Every Voice and Sing' multiple times
For one clip during Homecoming: A Film by Beyoncé, Beyoncé shared a video of her daughter singing "Lift Every Voice and Sing," also known as the Black National Anthem. This is one of the first songs that the artist performed in her Coachella set and, Blue Ivy, of course, did it justice, adding her own riffs and flair. 
"Beautiful job, Baba. You sound so pretty," Beyoncé said, as Blue Ivy finished singing and everyone started to clap. Blue Ivy turned to her mother and asked to do it again. She said it felt good to sing.
"Oh, you want to do it again? You're like mommy, huh? Okay, if you want to do it, go," Beyoncé said, sharing the lyrics with her daughter. Blue Ivy started singing right away. This version of "Lift Every Voice and Sing" even made it to Beyoncé's live album of the Coachella performance, along with bonus tracks like her version of "Before I Let Go." Blue Ivy's rendition alone earned over 3 million plays. 
Beyoncé rehearsed with her dancers and musicians constantly for her Coachella performance
All throughout Homecoming, viewers saw the hard work and dedication of Beyoncé to get everything perfect. That includes rehearsing from the top of the show multiple times, even though it was well into the evening hours. 
The production required a lot of personal sacrifice from Beyoncé, as well. The artist explained that her diet excluded carbs, sugar, dairy, meat, fish, and alcohol. She also shared the personal struggles of balancing being a working mother. In the documentary, she said that she would sometimes run off the stage and breastfeed her children. 
The result, of course, was totally worth it. Beyoncé earned an Emmy nomination for the Netflix documentary, as well as praise from fans for the performance itself. As DJ Khalid said, after that headlining production, some renamed Coachella to "Beychella."