'Homeland': Claire Danes' Husband Hugh Dancy Plays a Particularly Sinister Character
We've heard some valid criticisms lobbed at Homeland over the years. For example, in recent seasons, critics have claimed the show is repeating itself. (After 90 episodes, it would be hard not to do this.) But that's not necessarily a negative to fans who have followed the series for a decade.
If we were to criticize Homeland, we might point to its tendency to draw supporting characters with a heavy hand. The show's writers have always done excellent work showing the different sides of characters (i.e., what they might be hiding), but the sketches can skew on the broad side at times.
But in 2020 it's still hard to think of any watchable show that gives a better look at the motivations of political leaders — and the officials tasked to carry out their orders. In season 8 (the show's last), viewers have encountered two new characters that have kept Homeland going.
President Hayes, the inexperienced new chief executive played by Sam Trammell, is one of them. John Zabel, the sycophantic adviser played by Hugh Dancy (star Claire Danes' husband), counts as another. Zabel seems determined to wreak havoc on a country ready to explode without his help.
Hugh Dancy's character seems born to appeal to leaders' worst instincts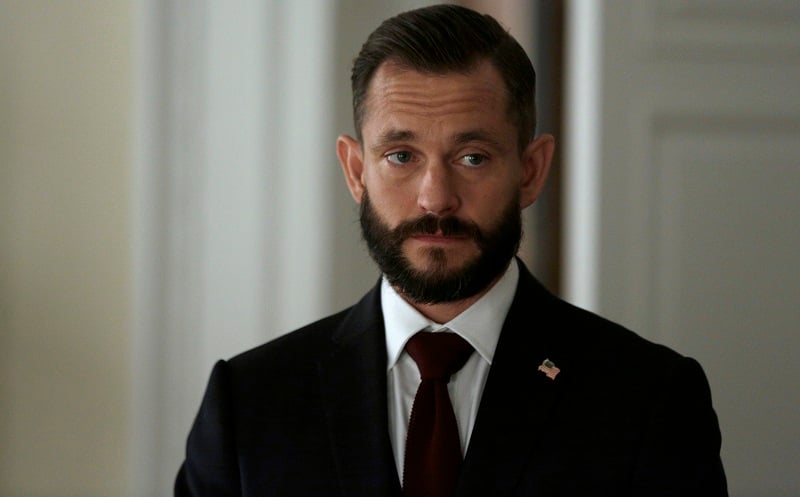 Before we even heard the name "John Zabel," viewers watched as an easily swayed president fell victim to the alpha posturing of G'ulam, the belligerent new president of Afghanistan. Hayes does not know what he's doing and, to make matters worse, seems insecure about that fact.
Enter Zabel, the sort of presidential adviser you typically only hear about on cable news. When chief of staff David Wellington (Linus Roache) enters the Oval Office and meets Zabel, the first words he utters (about Haqqani's bogus death sentence) are full of red flags.
"I was just saying to the president, it took 10 years to get Osama Bin Laden but he avenged Ralph Warner's murder in, what, three days?" In Zabel's opening statement, we watch him simultaneously butter up a president in search of compliments while broaching his own dark agenda.
After reassuring Hayes he can take credit for Haqqani's capture — indeed.=, just after remember Haqqani turned himself in — Zabel lets his philosophy fly. "It's what that part of the world understands," he says. "An eye for an eye, a punch in the f*cking nose."
Saul Berenson reacted with horror at the mere mention of Zabel's name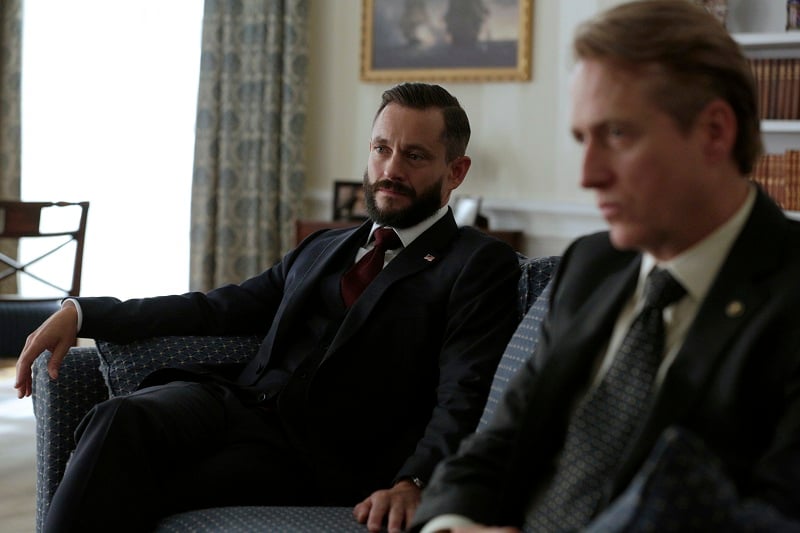 Before Wellington even entered the Oval, we got an idea of Zabel's reputation. Speaking with Saul Berenson (Mandy Patinkin), Wellington described how the situation was slipping out of his control. "Guess who's in the Oval Office right now?" Wellington tells Saul. "John Zabel."
"You can't be serious," Saul replies, telling Wellington to do his best to plead his case for peace. Once we get a load of Zabel (and his curiously sideburn-free beard), it's easy to understand why Saul doesn't want any of his policy ideas polluting the mind of a naive president.
While Zabel is a corrosive figure in the world of Homeland, his appearance in the final season certainly made life easier for him and Danes. "That was such a nice way to end the show," Danes told Porter in early 2020.
"I didn't have a single scene with him, but on my days off, I would go to his set. He's very good. I don't exactly forget that, but we don't talk about acting much, so it was a really nice reminder."
Also see: 'Spy Wars With Damian Lewis' Series Arrives on the Smithsonian Channel