'Homeland' Fans Have to Decide Who to Hate More: John Zabel or 'Beta' Mike Dunne
Only one Homeland character can win the title of "Most Hated Season 8 Player." In past seasons, there have been undisputed wins by figures as diverse as CIA Director Andrew Lockhart (Tracy Letts) in season 4 and, further back, Dana Brody (Morgan Saylor), daughter to Nicholas.
In the case of Brody (Saylor), we've learned that a good deal of ink (virtual and otherwise) was dedicated to hating the teen in her peak angst years (season 3). As for Lockhart (Letts), the character's slimy, treasonous ways did the trick. (Lockhart May "Finally Get What He Deserves" — Bustle, 2014.)
But in 2020 the dastardly Lockhart and obnoxious Brody feel like footnotes in the current struggles of Carrie Mathison (Claire Danes). These days, she has all sorts of new problems, and chief among them is Kabul CIA station chief Mike Dunne (Cliff Chamberlain).
[Spoiler alert: Plot details through 'Homeland' season 8 episode 8 follow.]
While Dunne makes Carrie's life in Kabul miserable, actions by another figure back home have caused problems for the entire Middle East. That figure is John Zabel, the weasel of a presidential adviser played so well by Danes' husband Hugh Dancy. Zabel is also in the running for season 8's most hateable character.
Carrie knocked Mike Dunne from the 1st mention of his name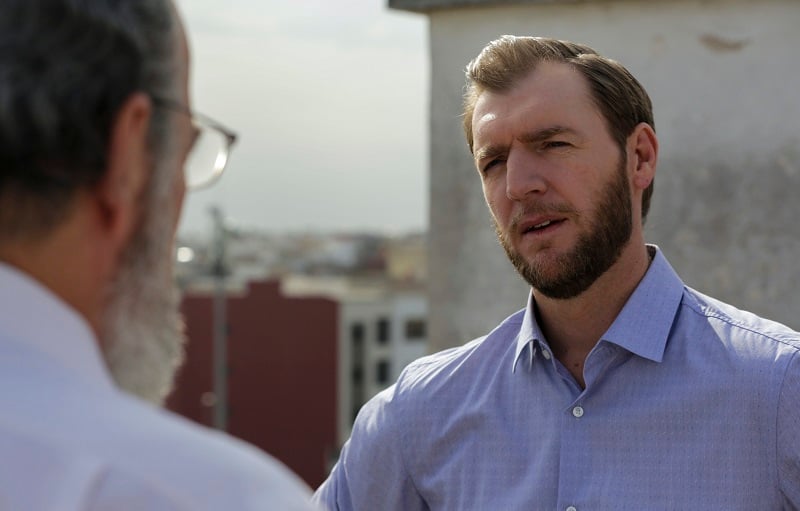 You may recall when we first learned about Kabul station-chief Mike. While visiting Carrie in Germany (episode 1), Saul Berenson (Mandy Patinkin) mentioned problems negotiating a peace deal. Specifically, the chances for peace had plummeted when Afghan vice president G'ulam began running his mouth.
Saul wanted G'ulam to walk back some comments, and he told Carrie he needed her help. After inquiring about the station chief and learning it was Mike, Carrie paused. "What?" Saul asked. Carrie snickered, then responded. "You need an alpha to deal with an alpha," she said. "Mike's not that."
Following that introduction, viewers caught up with Mike in Kabul. He wasn't pleased about Carrie's arrival in the slightest, and he's done his best to thwart her activities — for better or worse, we can't be sure — ever since. But what's galling about Mike Dunne is his manner, and his scolding-uncle vibe from the moment Carrie got to the station.
If he's not waiting in Carrie's room for her to come home at 3 a.m., Mike has her under surveillance and is pushing Saul to put her in the "Kim Philby" category. Again, viewers can't know if he's just doing his job, but we know he's not on Carrie's level (she gives his team the slip on multiple occasions) and that, unforgivably, Max died on his watch.
John Zabel is equally hateable while more obviously malicious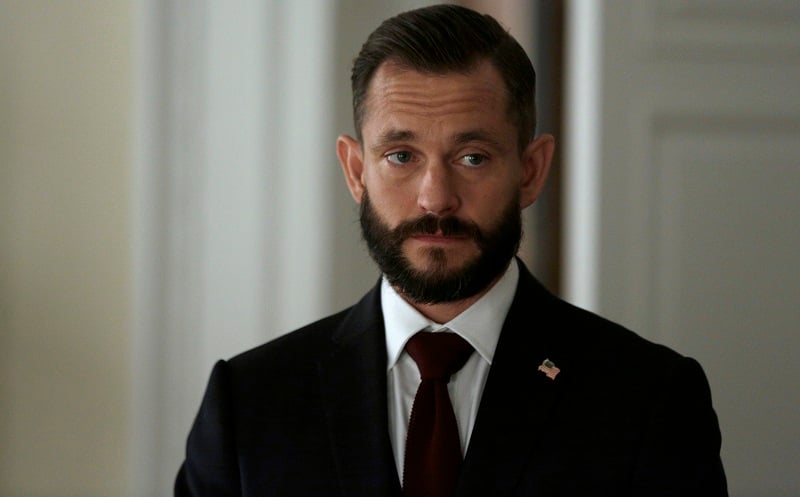 If we can't be certain of Mike Dunne's intentions or (God forbid) his loyalty to American interests, it's a different story with John Zabel, adviser to the weak President Hayes (Sam Trammell). Zabel wants old-fashioned aggression (i.e., war) in the Middle East.
As David Wellington (Linus Roache) notes at one point, the world changed but Zabel has refused to do so. After idiotically cheering the death sentence of Haqqani, Zabel lets everyone know who he is. "It's what that part of the world understands," he tells Hayes and Wellington. "An eye for an eye, a punch in the f*cking nose."
At that moment, Homeland viewers probably thought, "Funny he should mention a punch in the nose." Indeed, Zabel's face — complete with his pasted-on, junior Abe Lincoln beard — ranks among the most punchable in the show's history.
So viewers face a conundrum in the final stretch for Homeland. Do you hate the chicken-hawk Zabel (a cross between Richard Spencer and Sebastian Gorka) or mediocre Mike Dunne? The last four episodes should settle things on this important front.
Also see: 'Homeland' Season 8 Episode 8 Recap: Carrie's Heart Breaks as Kabul Turns Into a Powder Keg