'Homeland' Finale Recap: Carrie and Saul Go For Broke in an Ending for the Ages
When The Sopranos took its final bow, fans and critics watched as Tony Soprano (James Gandolfini) and his family sat in a diner before the screen suddenly went black. That choice didn't sit well with everyone, and there was no way it could have.
You could say the same about Seinfeld, which as a comedy had different standards yet still had tens of millions of viewers hanging on its ending. After a decade of Jerry and the gang bickering in diners and doing mostly harmless stuff, they closed out the series in a jail cell.
[Spoiler alert: Plot details for all eight seasons of 'Homeland' follow.]
So as Homeland approached its finale after eight seasons, you couldn't blame fans for being apprehensive. Though we got a brilliant setup in the penultimate episode, the show could still have taken any number of wrong turns in the finale.
Thankfully, that didn't happen. After an impossibly high-stakes duel between Carrie Mathison (Claire Danes) and Saul Berenson (Mandy Patinkin), the show closed its long run with an ending for the ages.
Carrie Mathison pushed Saul Berenson to the brink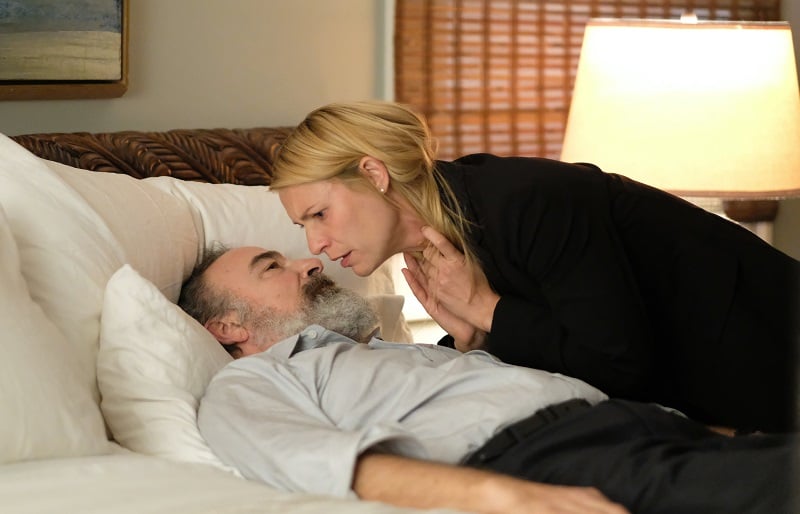 After the 11th episode of Homeland's final season, most fans probably had the words "Kill Saul" ringing in their heads. While the idea seemed unthinkable a few episodes back, viewers probably began to realize that anything is possible once Carrie Mathison convinces herself of it.
But that didn't make the concept any less horrifying. When Carrie got chemicals to use on Saul from a Russian operative, she drew a line in the sand. At that point, she'd officially plotted against America's national security adviser. (Forget, for a moment, that Saul is also like a father to Carrie.)
Once she slapped the chemicals onto Saul's neck, Carrie took the plot close to its breaking point. And when she called in the Russian kill-team, she'd crossed the last existing line in her career as a spy.
In an excruciating moment, as a Russian operative held a lethal injection millimeters from Saul's foot, time seemed to stop. Would Saul ever crack? And would Carrie prove to be as cold-blooded as the most hideous characters ever seen on Homeland?
Saul quickly cleared up the matter. As Carrie threatened to take his life right there, Saul beckoned her to come closer, barely able to speak. He had something to say: "Go f*ck yourself," he said, staring into her eyes.
Carrie's betrayals only continued from there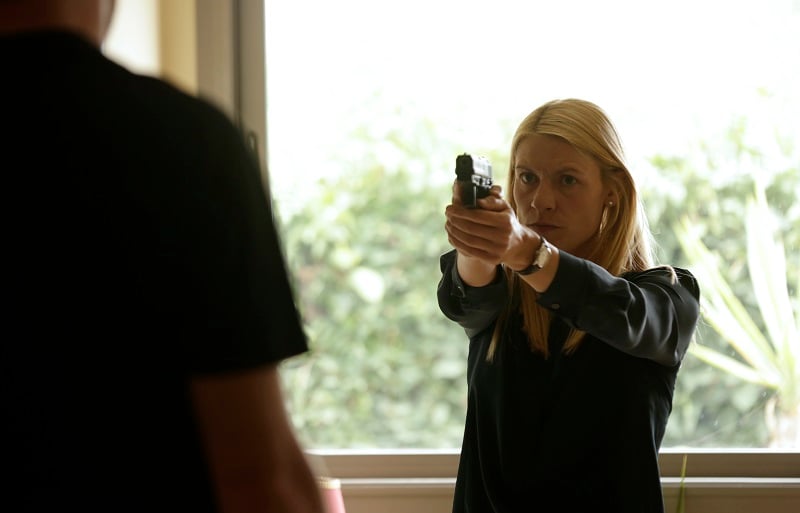 After poisoning and almost killing her mentor didn't work, Carrie went to her backup plan. That involved a trip to Israel and a con-job on Saul's sister. This time, her plan (declaring Saul dead) worked — she got the name of Saul's asset in Moscow. From there, she set about trading it for the flight recorder.
During that transaction, Saul woke up and did his best to protect his agent. It was too late, and decades of work ended with the very brave "English teacher" taking her own life in a UN basement room.
Soon after, the world watched as Russia produced the flight recorder live on TV and removed the pretense for war between the U.S. and Pakistan. Carrie had accomplished her mission at an unfathomable cost to herself and her country.
But she wasn't finished. After "two years later," we find her and Yevgeny Gromov (Costa Ronin) living happily as a couple in Moscow. Carrie had defected and become a Russian agent. As a final middle finger to her former homeland, she even authored a book about why she did it.
It was a solid cover story. When Saul couldn't believe someone had used his signal after the death of his asset, he merely had to look inside. The reckless, overachieving agent he'd mentored all these years had pulled off a coup that future generations would likely celebrate. And Homeland had an ending that ranks among TV's all-time best.
Also see: 'Homeland' Fans Have to Decide Who to Hate More: John Zabel or 'Beta' Mike Dunne