Homeland Season 8 Episode 6 Recap: Carrie Officially Goes Rogue
In many ways, the setup for the climax to the final season of Homeland has been perfect. Carrie Mathison (Claire Danes), fresh off a maddening stay in a Russian prison, found herself thrust back in action without her prior security clearance.
Before she headed off to Afghanistan, CIA officials wondered whether she compromised sources. (A failed polygraph test didn't help Carrie's cause.) Following a run-in with Russian nemesis Yevgeny (Costa Ronin), Carrie began to doubt her own behavior while in jail without her medication.
That buildup gave her Kabul meetings with Yevgeny an undeniable edge. And after Carrie realized she bared her soul to Yevgeny in captivity, even she realized she was crossing a line as far as her employment (and allegiance) went.
In "Two Minutes," the sixth episode of the season, Carrie's world starts resembling the crash site where President Warner perished not long ago. And in her quest to find the truth while getting Max (Maury Sterling) back from the Taliban, Carrie proves she'll cross every remaining line there is.
Carrie's 2-minute deal with the enemy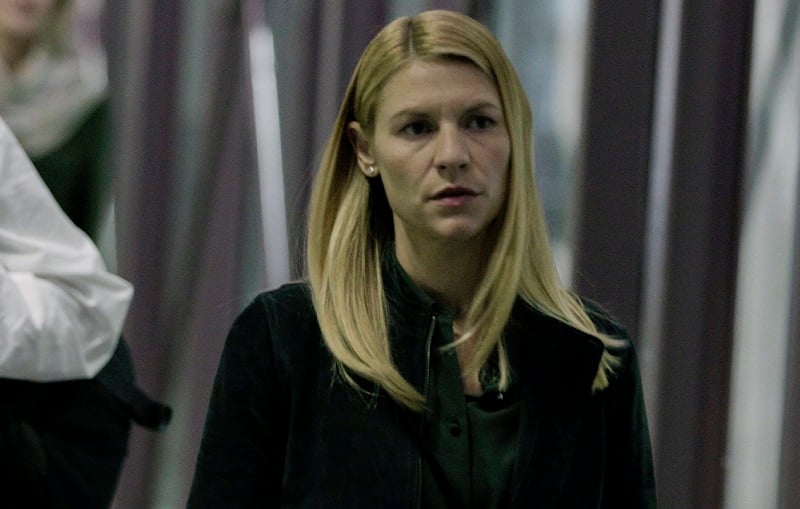 With two presidents dead and Afghanistan ready to erupt into war (again), it's essential Carrie and Saul learn the cause of the crash. Risking his life, Max got closer to that truth when he snatched the plane's black box from the crash site. (Carrie convinced him to get it.)
But before he made it to safety, a (most likely) Taliban soldier took Max prisoner. That left Carrie without the flight recorder and her most trusted intelligence partner. So naturally she began focusing her efforts on retrieving both.
The just-arrived FBI has other priorities, of course. So while they poke around the Kabul station Carries agrees to Yevgeny's dark bargain: two minutes without U.S. surveillance in exchange for an inquiry into Max.
"You want me to take down our monitoring in the sector where two presidents were just shot out of the sky?" she asks Yevgeny. And before she finishes the question viewers know she'll make the deal.
Carrie begins freelancing after being ordered out of Kabul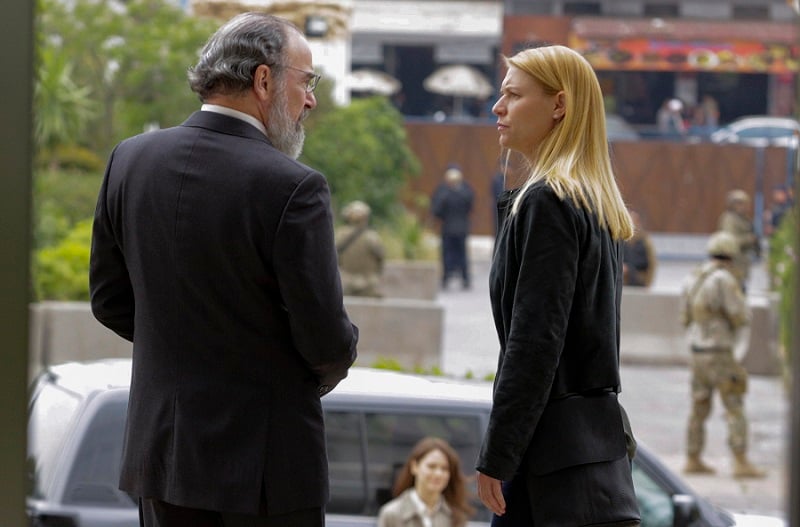 Back at the Kabul CIA station, things don't look brighter for Carrie. The station chief puts a tail on Carrie (again) and, worse yet, tells Saul about her deception with Yevgeny. At that point, her future in intelligence comes into question.
After hearing the tape, Saul immediately confronts Carrie and orders her back to Germany to complete her recovery. When she pushes back, Saul lays out the case she'll hear made against her. "You told President Warner he should come to Afghanistan," he begins.
From there, Saul draws a clear line between Carrie's actions and Warner going down after an RPG hits his aircraft. He doesn't believe it, "but the FBI most certainly will," he says. "You will become the focus of an investigation that will define the rest of your life."
After Carrie mentions her latest deal with Yevgeny, Saul flips out and tells her she'll go back to Germany in handcuffs if she protests more. So Carrie agrees to go, finally. But on her into her departing plane, she slips out and hops into a car with Yevgeny. She's officially left it all behind.
Also see: Why Will 'Homeland's' 8th Season Be Its Last on Showtime?