'Homeland' Season 8 Episode 8 Recap: Carrie's Heart Breaks as Kabul Turns Into a Powder Keg
If you pay attention to the titles of TV episodes, you'd have gotten a clue about the plot of episode 8 in Homeland's final season. That installment bears the title "Threnody(s)," a word Merriam-Webster defines as "a lamentation for the dead; elegy."
For fans who've been following Homeland, that would have suggested the death of at least one of the two major characters. It might have referred to Haqqani (Numan Acar), the Taliban leader sentenced to death after a show-trial in the table-setting episode 7.
Yet, as sympathetic as Haqqani has become in recent episodes, the potential plural in the title "Threnody(s)" warned of death(s) in the region, and that put the fate of Max Piotrowski (Maury Sterling) into question as well.
[Spoiler alert: Plot details through 'Homeland' season 8 episode 8 follow.]
Among the allies Carrie Mathison (Claire Danes) has counted on over the years, Max has been among the most loyal. But that chapter of their lives ended in a crushing episode that also featured Afghanistan and Pakistan descending into chaos.
Max met his end without any pomp and circumstance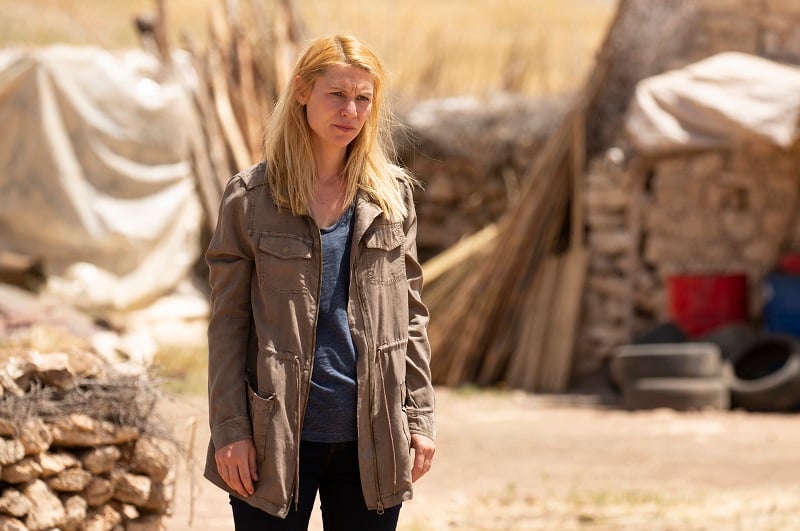 In the chilling episode 7, Max went from looking like a Taliban bargaining chip to a key figure in U.S.-Afghan relations. That shift followed the arrival of Jalal, Haqqani's estranged son. And it nearly drew Carrie into a shootout in hopes of saving Max.
But before Carrie could rush in, Yevgeny (Costa Ronin) stopped her. He knew it was a suicide mission for Carrie to take on 10-12 men and, what's more, Yevgeny knew the U.S. had better ways to ensure Max's safety. Back in Washington, D.C., the U.S. president trued to make it happen.
Speaking with Afghan president G'ulam, President Hayes (Sam Trammell) got the U.S. a 24-hour delay for the execution of Haqqani. That would allow special forces to make their move and possibly save Max. However, adviser John Zabel (Hugh Dancy) convinced Hayes that Max wasn't worth it.
Within moments, G'ulam had Haqqani shot dead. And almost immediately after, Jalal's team mobilized — but not before shooting Max dead (almost as an afterthought). Seen from Carrie's point-of-view from far away, the abruptness and cold-bloodedness of Max's death didn't make it any less painful.
Afghanistan and Pakistan both look ready to explode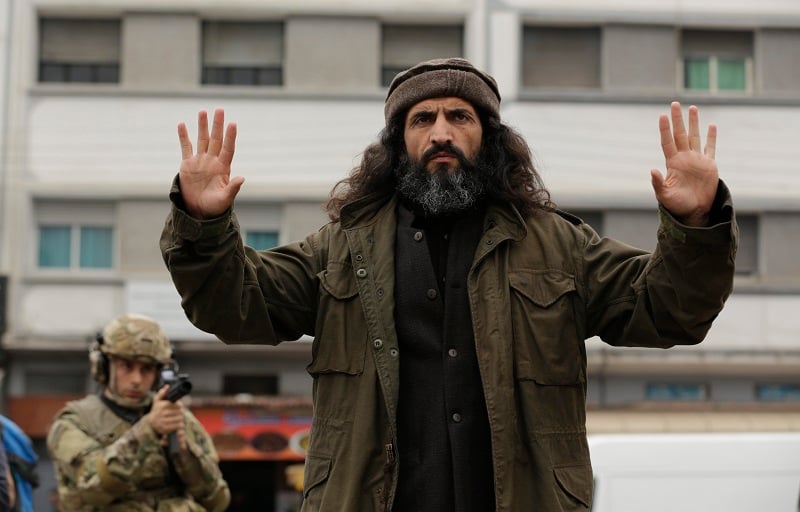 Carrie is shattered after witnessing the execution of Max. And as she sobs over his dead body, Homeland fans say goodbye to a low-key, oddball character who became beloved several seasons back. (Max first appeared in the Homeland preimiere.) Later, speaking with Yevgeny, Carries pays tribute to Max, whom she acknowledges she took for granted.
In Kabul, where Haqqani had a much more cinematic death, all cease-fires and dreams of peace between the Afghan government and Taliban forces have ended. And Jalal did his best to grab power with a shameless display of political opportunism.
Back in D.C., Zabel gets his hands on the video of Jalal falsely claiming responsibility for the assassination of President Warner (Beau Bridges). Almost instantly, he passed the unverified bit of what he called "intelligence" to Hayes.
The rookie president did exactly what inexperienced leaders do: He took the bait. And when Hayes threatened Pakistan to apprehend Jalal or else, Homeland set the table for the series' final four episodes. Whatever happens, we can be certain there will be blood in the streets.
Of course, there's also the matter of Carrie. Though Saul promised to retrieve her without incident, special-ops forces didn't play along. The final image — of Carrie pulling a gun on U.S. troops before exiting with Russian spies — guarantees at least one more great storyline to come. Carrie's just about defected this time.
Also see: 'Homeland': Claire Danes' Husband Hugh Dancy Plays a Particularly Sinister Character