'Homeland': Why Showtime Was Wary About Casting Mandy Patinkin as Saul Berenson
Though Mandy Patinkin looked perfect to play the role of Saul Berenson on 'Homeland,' Showtime had hesitations about the casting.
From the first episode of Homeland, viewers got to know the complicated relationship between Claire Danes (Carrie Mathison) and her mentor/father figure Saul Berenson (Mandy Patinkin). According to Danes, she knew she'd work well with Patinkin from the very beginning.
"When Mandy and I did the read-through for the pilot, the chemistry was so strong, so immediate," Danes told The Hollywood Reporter prior to the season 8 premiere. "I was really startled by it."
That chemistry never went away and, in the final season, supplied the intensity for one remarkable scene after another. But getting Danes and Patinkin there was no small feat. While Homeland's creators had to push for Danes, there was more concern at Showtime about Patinkin playing Saul.
Patinkin certainly didn't lack in name recognition (a major hurdle for Damian Lewis in the earlygoing ). In Patinkin's case, he had a reputation in the industry for walking out on TV series in the middle of a show's run.
Mandy Patinkin bailed on 'Criminal Minds' and Showtime's 'Dead Like Me'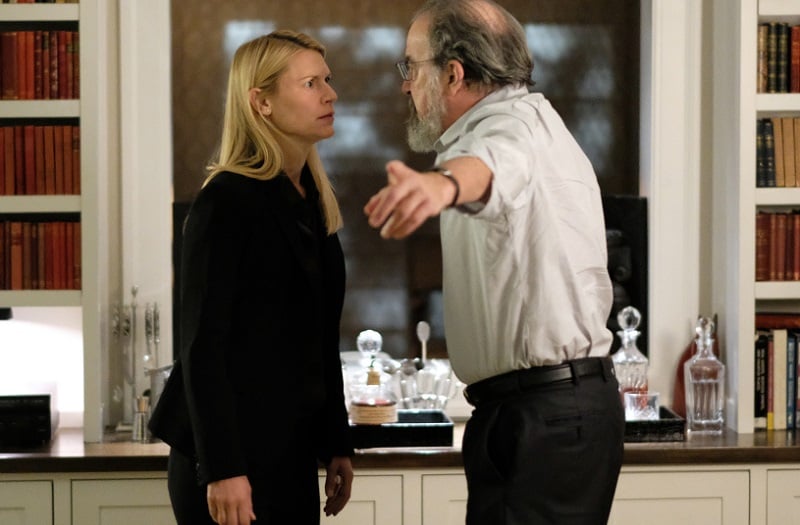 Gary Levine, executive vice president of original programming during the development of Homeland, counted among those wary of Patinkin. "Mandy had balked at every other show he's ever been on," Levine told THR in the oral history of Homeland.
Prior to playing Saul, Patinkin had left several major series. "If he had a long-term contract, he would get antsy and bail," Levine said. He didn't need to hear it from other executives, either. Patinkin had left Showtime's own Dead Like Me (2003-04).
A few years after Dead Like Me, Patinkin left Criminal Minds following a season that averaged 14 million viewers per show. And he didn't just announce his departure and move on; he actually disappeared without telling the cast and crew.
Bert Salke, president of Fox 21 (which produced Homeland), told THR he received "a number of very firm calls" warning him about hiring Patinkin. Luckily, both sides found a solution that put everyone's mind at ease.
Patinkin and Showtime agreed to run with 1-year contracts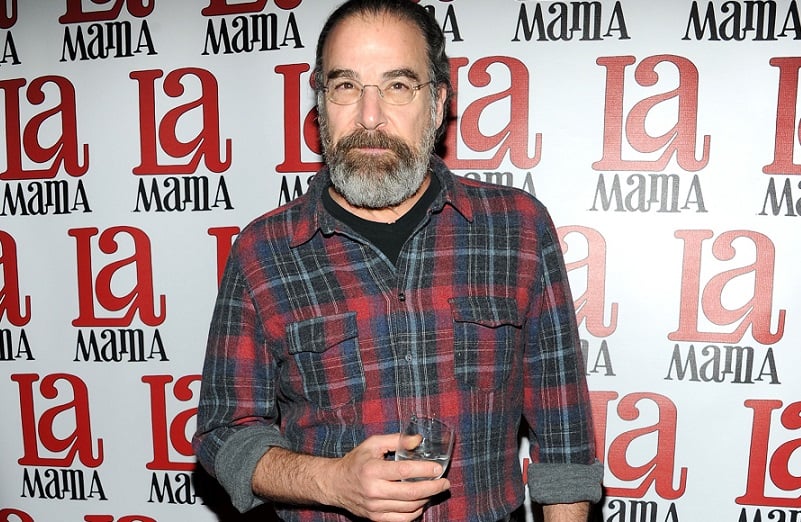 For the record, Patinkin totally understood the hesitation Showtime had about him playing Saul. "I thought they were all crazy to hire me, given my track record," Patinkin told THR. "I never thought I'd work in television again after [Criminal Minds]."
So he and Homeland agreed to keep the terms of the contract short. (Patinkin recalled starting with a one-year deal. Showtime execs remember running with two years.) Considering Patinkin left those previous shows over creative differences, both sides realized year-to-year pacts would be best.
According to Patinkin, everything clicked from the start. "From day one, I'd never been happier on a film or television job," he told THR. "Except maybe [1987 film] The Princess Bride." After his long and successful run on Homeland, it's clear things worked out well for everyone.
Also see: 'Homeland': Claire Danes' Husband Hugh Dancy Plays a Particularly Sinister Character