'Hometown Cha-Cha-Cha': Netflix K-Drama Is a Remake of 2004 Movie
A majority of K-dramas are original productions or based on popular webtoons. Netflix announced a new upcoming romance drama for August 28, Hometown Cha-Cha-Cha, and will star well-known actors Shin Min-A and Kim Seon-Ho. The new K-drama is a remake of a 2004 romantic comedy movie, Mr.Handy, Mr.Hong. Both the movie and show follow a blossoming love between a female dentist and a male character who seems to do it all.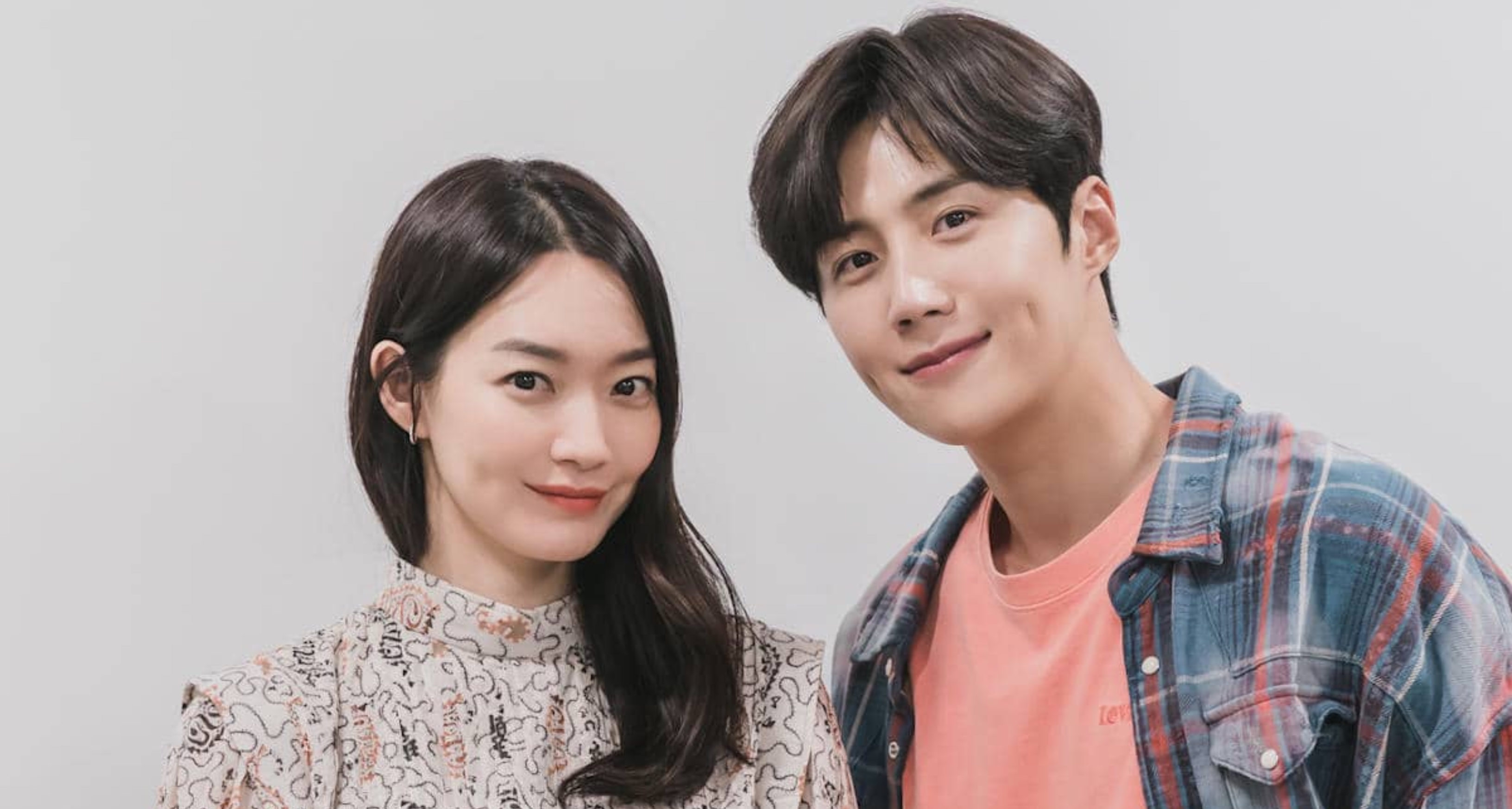 A dentist and a local find love in 'Mr.Handy, Mr.Hong'
New and old fans of the original movie will stay invested in the love story between the two main characters. Hong Doo-Shik (Kim Ju-Hyeok) is attractive, kind, and can do just about everything. Living in a small rural town, he is well-liked by all its residents as he acts as a handyman, delivery man, and even a convenience store worker. Things change when Yoon Hye-Jin (Uhm Jung-Hwa) moves to town.
Hye-Jin is known as a perfectionist and works in Seoul as a dentist. That is until she's fired and decides to open a clinic in a small rural town. Hye-Jin and Doo-Shik cross paths and inherently dislike one another. Along the way, they can not help but be drawn to each other in ways they never expected.
The 2021 K-drama follows a similar story to the original movie
According to the K-drama's synopsis and official trailer, Hometown Cha-Cha-Cha follows the same storyline as the 2004 movie. Actor Shin Min-A plays the role of Yoon Hye-Jin while actor Kim Seon-Ho plays the male lead, Hong Doo-Shik. The drama retains the storyline of Hye-Jin moving to the small town called Gongjin to open her dental clinic. She's steadfast, calculated, and a slight perfectionist who somewhat disrupts the peaceful town. The trailer even shows residents baffled by her jogging in leggings they comically call "underwear".
The character of Doo-Shik will stay the handsome, kind, skilled handyman and town resident seen in the movie. The K-drama's lead actors talked with Soompi about their characters. Kim explains, "Doo Shik is a character who is warm-hearted, and his charm is that he knows how to enjoy his life. I think his tenderness and free-spirited side will make viewers feel good as they watch him."
The trailer shows Hye-Jin and Doo-Shik butting heads on multiple occasions but still finding a way to be around each other. Shin describes their chemistry as a 'four-beat rhythm' and explains, "Although it seems like they're always bickering, when a difficult situation arises, their teamwork is unparalleled. And while it seems like they're different in any way, the two of them actually turn out to have a lot in common." Fans are eager to see this duo's romance blossom on the small-screen.
Shin Min-A and Kim Seon-Ho have dazzled on screen before
Shin is a known actor in the world of K-dramas and for her public relationship with actor Kim Woo-Bin. When it comes to her professional career, she has often been recognized for her lead role in My Girlfriend Is a Nine-Tailed Fox. The 2010 K-drama is one of many that uses a gumiho from Korean folklore and legends as its main storyline. Shim has starred in other K-drama classics like Oh My Venus and Tomorrow, With You.
Kim originally started his career acting in plays before making his debut in 2017 with the K-drama Good Manager. He would appear in cameos for other dramas before he had a leading role in the second season of Welcome to Waikiki. Not until 2020, when he starred in the leading role as Han Ji-Pyeong in Start-Up, streamed on Netflix, did he gain immense popularity.