'Hometown Cha-Cha-Cha': Who Is the DOS K-Pop Idol 'June' in Real Life
Netflix's Hometown Cha-Cha-Cha has rapidly become one of the most successful Korean dramas on the platform and Korean cable television. The K-drama is a remake of a 2004 romance movie that follows the same storyline. While talking to Oh Ju-ri (Kim Min-Seo) in the K-drama, a local young girl from town, Yoon Hye-Jin (Shin Min-A), reveals she once treated a famous K-Pop idol from the band DOS. The idol and band happen to be Ju-Ri's favorite.
Many K-drama viewers could relate to Ju-Ri's obsession over the handsome June. Hometown Cha-Cha-Cha's June is played by Byun Seong-Tae. The character had many viewers wondering if the actor who plays the on-screen character has any connections to the world of K-Pop. Byun is a new up-and-coming actor who has dazzled on-screen so far.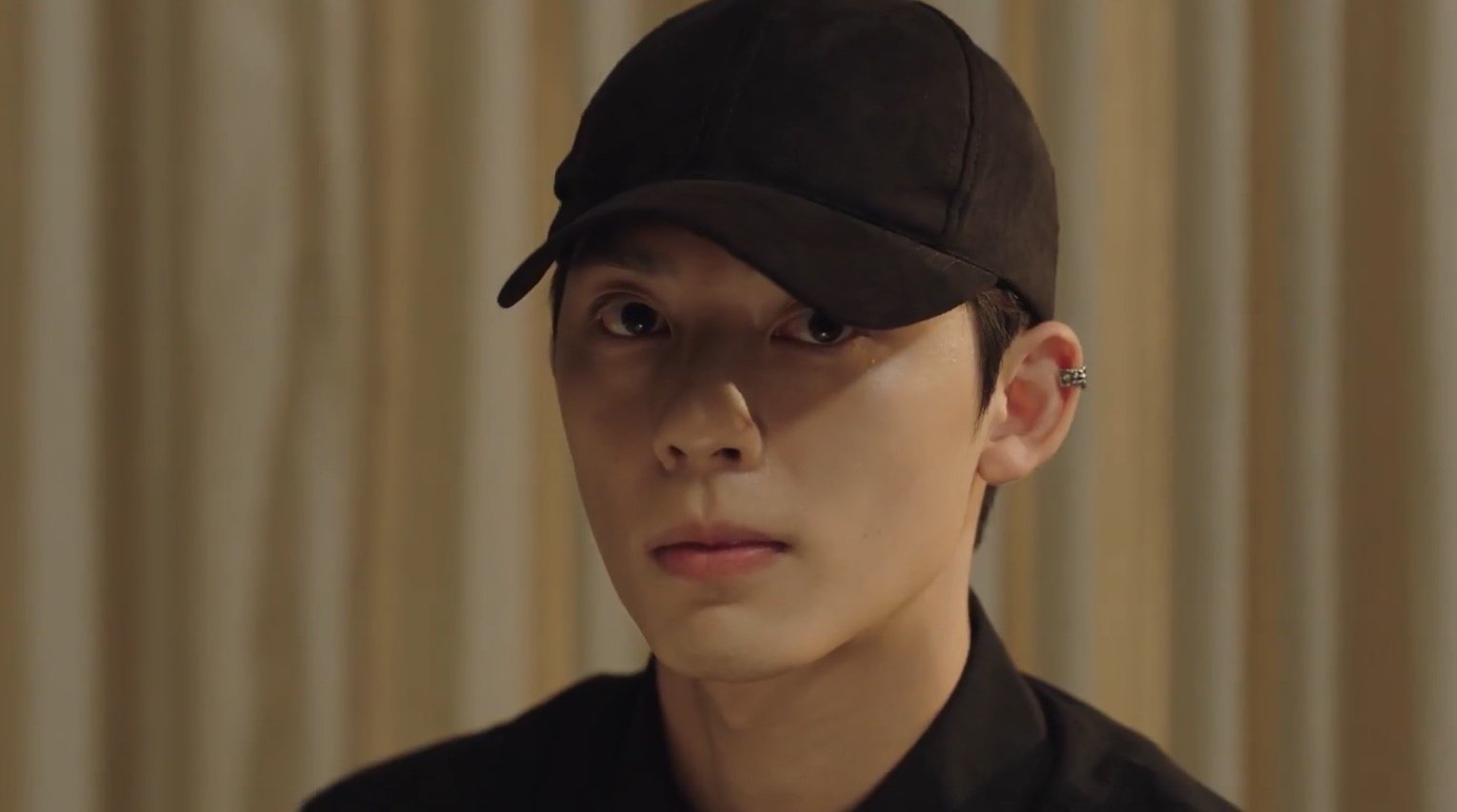 June is a young idol from DOS in 'Hometown Cha-Cha-Cha'
Byun made his first unofficial appearance in Hometown: Cha-Cha-Cha as June in episode 4. Hye-Jin shows Ju-Ri the photo she took with June when she treated him back in Seoul. The two characters continue to fawn and bond over their shared love for the on-screen K-Pop idol. Byun later appears as June when he visits the cafe run by Ju-Ri's father with Ji Seong-Hyun (Lee Sang-Yi).
The scene is comical as Ju-Ri believes June is an imposter and not the real deal. Ju-Ri gets the shock of her life when DOS and June appear at their town festival to perform in episode 6. At the end of the episode, Ju-Ri is shocked to learn June remembers her, and he really was the customer at the cafe. Byun becomes a recurring character as June for the rest of the K-drama.
Byun Seong-Tae was a contestant on 'Produce 101'
RELATED: 'What's Wrong With Secretary Kim ?' and 2 Park Seo-Joon K-Dramas That Are a Must Watch
To make a long story short, Byun is not a real-life K-pop idol like his on-screen counterpart. According to Cosmopolitan, Byun is a new face to the acting business and gained recognition in Produce 101. The Korean talent show gathers aspiring singers and entertainers who hope to become K-pop idols. Produce 101 is one of many talent variety shows South Korea is known for. However, Byun ranked at #66 in episode 5. His low ranking led him to be eliminated.
During Byun's introduction video for Produce 101, he showed off his cheerleading skills and revealed he was in a cheerleading club in high school. He has another trick up his sleeve to impress viewers. Byun showed his unique trick of turning his double eyelids into a monolid. On the show, Byun performed well-known K-pop songs with his former contestants like GOT7's "Girls, Girls, Girls."
Byun Seong-Tae made his acting debut in a 2021 K-drama
RELATED: 'Tudum: Korea Spotlight': Netflix Reveals 'Hellbound,' 'New World' and so Much More to Look Forward To
After being eliminated from Produce 101, Byun shifted his career to acting. He appeared as a supporting character in I Can See Your MBTI. The K-drama was a romance between two teenage students. The female lead can see MBTI's, while the male lead can change MBTI's. Byun appeared as the character Park Woo-Jin.
Byun continued his career, appearing in Let's See What They're Doing. K-drama fans might be able to spot Byun in his guest role in Netflix's mature drama Nevertheless. The actors name is not listed on the cast list or his role in the K-drama. Fans might have to scrub through Nevertheless to spot Byun. Byun's role in Hometown Cha-Cha-Cha has gained him fame amongst K-drama fans.