In Honor of Valentine's Day, Here Are the Top 5 '90 Day Fiancé' Couples of All Time
'90 Day Fiancé' has had some amazing couples over the years and throughout their franchises. Here's our top 5 couples of all time.
90 Day Fiancé has had some pretty spicy couples over the years. But which couples — or, perhaps, throuples — are the greatest of all time? In the spirit of Valentine's Day, the notorious holiday of love, we decided to take a look at the TLC reality show's history of drama, fights, messiness, and (somewhere in there) a whole lot of love. Did your favorite couple make the list? And who is the hottest couple in all of 90 Day Fiancé history? Let's take a look.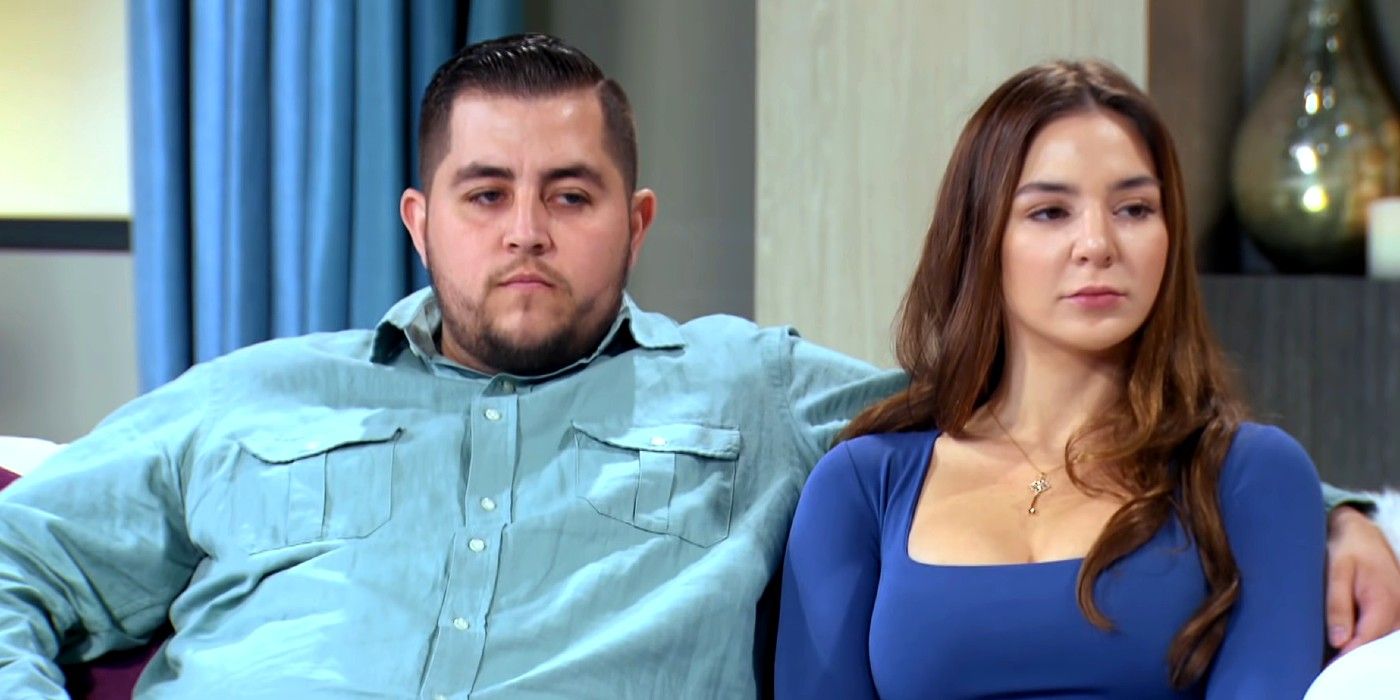 5. Anna and Mursel are one of the most genuine '90 Day Fiancé' couples
Anna-Marie Campisi and her husband Mursel Mistanoglu are one of the most genuine couples in 90 Day Fiancé history. They love bees, Anna's kids, and each other in equal measure. And, as was previously announced, the couple is also expecting their first child together via surrogate in May 2022. Congratulations!
4. Danielle and Mohamed made great TV — but were toxic
Danielle and Mohamed are, perhaps, single-handedly responsible for turning the hit TLC show into a social media trending topic. Ohio native Danielle and Tunisia native Mohamed were a mismatched couple from the beginning, but fans thought they could somehow make it work. However, according to Us Weekly, things took a turn for the worse when Danielle discovered that Mohamed was intimate with another woman after they got married. Danielle filed for an annulment, which meant that Mohamed would be deported. After Mohamed accused her of having smelly anatomy, she changed her filing, and the couple ultimately divorced in 2017.
3. Darcey and Jesse had great chemistry — but were also toxic
"Cut it on a bias!" Those words would not only become a punchline to countless 90 Day Fiancé related jokes but would spell the beginning of the end of the relationship between Darcey Silva and Jesse Meester. Although they were an equally beautiful couple who had amazing chemistry on screen — neither of Darcey's follow-up boyfriends, Tom and Georgi, came close to matching Jesse's chemistry with Darcey — they were also horrifically toxic for one another. Today, Darcey has the Darcey & Stacey spin-off, Jesse has Jeniffer Tarragona, and fans have the memories.
2. Anfisa and Jorge brought the show into the mainstream
Anfisa and Jorge were the 90 Day Fiancé couple that brought the show into the mainstream. Fans couldn't get enough of Anfisa's visible disgust of Jorge and his machinations, though the couple would eventually tie the knot. However, Jorge was sentenced to prison in 2018, and upon his release in 2020, he filed for divorce. Yet, Jorge told ET that he has "no regrets" about the way things went down.
1. And Kenny and Armando are the top '90 Day Fiancé' couple of all time
They're sweet, they're genuine, and their seasons on The Other Way had minimal drama. Kenny and Armando reminded 90 Day Fiancé fans that the show was really all about love, and they made us all believe in its power at the end of the day. And that's why Kenny and Armando are the top 90 Day Fiancé couple of all time.