Hooters Replies to Chrissy Teigen's Birthday Bash Posts
Chrissy Teigen hosted a Hooters party, and it didn't go unnoticed by the restaurant chain.
Chrissy Teigen loves a good time, whether it's with her kids, friends, John Legend, or her team. And since she's a big time foodie, when she hosts gatherings, she tends to combine food, fun, and ambience for guests. One of her latest deeds involves a Hooters party that caught the attention of the restaurant itself.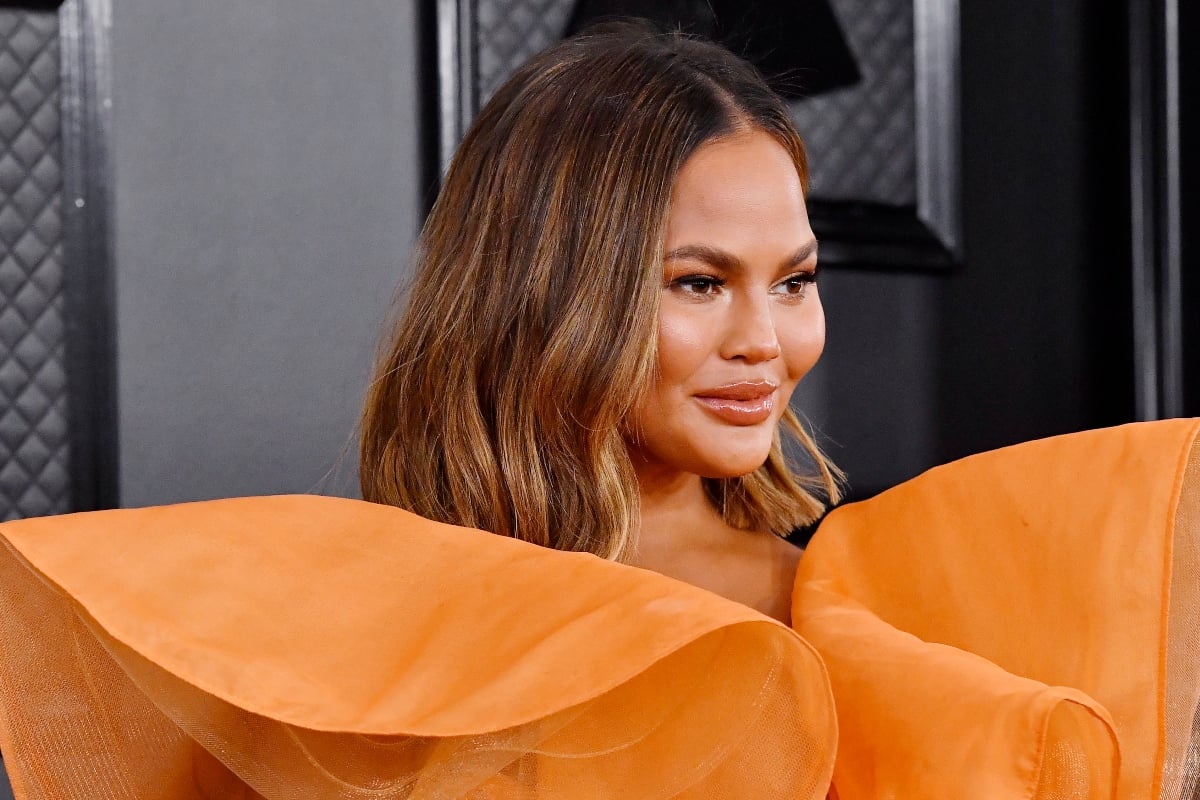 Chrissy Teigen threw a Hooters-themed party for a friend
Chrissy Teigen showed her stylist friend Alana Van Deraa some love by throwing her a Hooters-themed birthday bash. Orange and white balloons filled the room along with other party décor in the company's trademark colors. M&Ms, a two-tier cake with a Hooters girl cake topper, Hooters gear, and chicken wings made everything festive.
Though Teigen didn't dress like the owl mascot, she rocked the classic Hooters uniform — a white tank top and short-shorts. Husband John Legend even had on a Hooters hat. Teigen posted photos and videos of the event on Instagram which highlighted everyone wearing merch and devouring wings.
Hooters made an enticing offer to Chrissy Teigen
One of Teigen's short clips features her striking a pose in her Hooters server outfit, and it's garnered more than 5 million views. She captioned it with a cheeky comment: "back to my roots. was a hostess at the hoots! the shorts, they have changed!!!!"
Before becoming a supermodel, chef, author, cookware mogul, and TV host, Teigen once worked for Hooters. While many fans already know that she worked at a surf shop in California back in the day that led to being discovered as a model, she also did a stint at the famous food joint.
When Hooters caught wind of Teigen's Instagram post in her uniform, they jokingly made her an offer. "Just say the word and you've got your job back 👌," the company commented under her post.
But her relationship with the chain goes beyond cute Twitter and Instagram exchanges. When Teigen and Legend welcomed their first child Luna into the world back in 2016, Hooters tweeted them a congratulations shout-out and sent a gift with themed baby goods. Just check out the owl onesie.
Though it's highly unlikely Teigen will take them up on their job offer, it's fair to say the two go way, way back.
Teigen is currently working on a new cookbook
After two successful Cravings cookbook releases, Teigen is busy working on a third edition of the series. In February, she launched a refresh of the brand's website and introduced a line of candy bars, popcorn seasonings, and loungewear.
Since the fall, Teigen's been creating, testing, and eating recipes for the new cookbook, and fans can look forward to pork tenderloin, sheet cake, a contribution from John Legend himself, and lots of cookie butter.
At one point, she even asked for fan input on the book's design. Teigen hit Twitter to gauge whether she should touch up one of her illustrations.
While it is too soon to tell whether Teigen will feature a take on Hooters' famous wings in her new culinary lineup, people can look out for the book's release later this year.