'Horizon Forbidden West': The Full Voice Acting Cast, Including Carrie-Anne Moss and Angela Bassett
One of 2022's most anticipated video game releases, Horizon Forbidden West, is just one month away. Serving as a sequel to Horizon Zero Dawn, the action RPG follows the huntress Aloy as she leads her companions through a post-apocalyptic United States. Guerilla Games has announced returning and new voices for the game, including stars like Carrie-Anne Moss and more. Here's the full Horizon Forbidden West voice acting cast.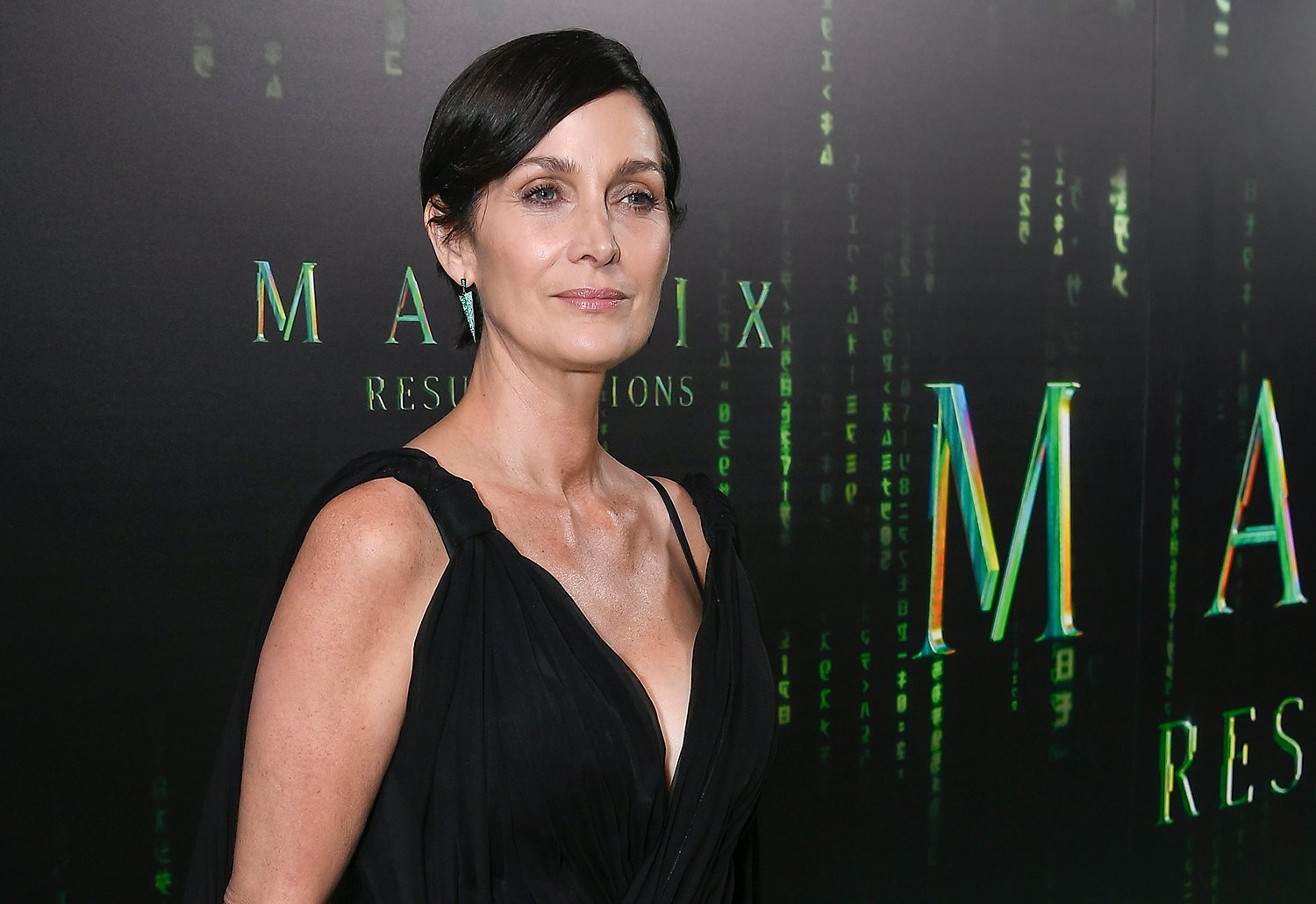 Ashly Burch as Aloy
Ashly Burch will reprise her role as Aloy, whose mission is to find the source of the world's deadly plague. In a new cast-focused trailer for Horizon Forbidden West, as seen below, Burch spoke about how much she's gotten to know Aloy since Horizon Zero Dawn.
"Aloy is such a rich and interesting character. I think I really got to know her and, sort of, now I know where she sits. I know how to access her," she said. "Putting her in this new context, she's learned so much about herself from the first game and about the world. Now she has to step into this new role with different stakes."
Carrie-Anne Moss as Tilda
Entering the franchise for the first time is Carrie-Anne Moss, who plays Tilda. According to the trailer, Tilda is shrouded in mystery and has "a special connection to the ancient past."
Moss, who starred in the Matrix movies and voiced Aria T'Loak in the Mass Effect games, teased the "dynamic" character as "manipulative."
"I really love playing manipulative people. I play this very interesting character named Tilda, who's quite a dynamic character. As an artist, there's a lot of freedom in doing something like this," she said in the cast video. "You get to be in the moment, getting thrown direction by the director, getting to try it over and over again. I felt like creatively it was really fun."
Angela Bassett as Regalla
Adding to the star-studded lineup is 9-1-1 star Angela Bassett. She'll play a rebel leader named Regalla, who appears to be a dangerous enemy for Aloy.
In an interview with Game Informer, Horizon Forbidden West senior writer Annie Kitain called Regalla "deadly."
"She has this army of machines and rebels. And she really is driven by this hatred for the Carja tribe," Kitain explained. "She's bent on this sort of destruction toward that tribe, and she's really willing to basically burn the world down to get the vengeance that she wants."
John Hopkins as Erend
Like Burch, John Hopkins will reprise his role from Horizon Zero Dawn. He plays Erend, a friend to Aloy and the Captain of the Meridian Vanguard. 
In the cast trailer, Hopkins teased that Erend will participate in "huge story arcs" in Horizon Forbidden West.
"[Erend and Aloy] have a little bit of a fractious relationship, which is quite an interesting thing to play," Hopkins revealed. "But ultimately, he's a very loyal supporter to some huge story arcs in the next one."
Lance Reddick as Sylens
Bosch star Lance Reddick also returns to the Horizon Forbidden West cast as Sylens, a researcher and founder of the non-tribal faction Eclipse. He is another ally to Aloy, although the two have a troubled history. Burch spoke about Aloy and Sylens' reluctant relationship in the trailer.
"They kind of need each other, so there's this really fun push and pull which is like: 'I hate this guy, but I need this guy,'" she said.
John Macmillan as Varl
John Macmillian will reprise his role as Varl, War Chief Sona's son. Aloy competed against Varl's older brother, Vala, in the Proving.
Macmillian said in the cast trailer that Varl has seen some character developments since Horizon Zero Dawn.
"Now that he's got a taste of knowledge, he wants to know more and more. He's becoming more assertive, more sure of himself, and perhaps more willing to challenge Aloy," he revealed.
Noshir Dalal as Kotallo
Finally, Horizon Forbidden West adds new cast member Noshir Dalal, who voices Kotallo. This new character becomes an ally to Aloy and is a member of the Tenakth tribe.
"Kotallo is a warrior who kind of had his life turned upside down and finds himself, when he encounters Aloy, at a point of real crisis," Dalal teased in the cast video.
Horizon Forbidden West launches on PlayStation 4 and PlayStation 5 on Feb. 18.