Horror Movies to Watch on Netflix This Halloween
Squid Game may be the thriller of the hour, but Netflix on Halloween is the perfect setup for a creep-filled evening. That means back-to-back horror movies on full rotation, whether you're interested in something silly, suspenseful, or downright gory. Get into these scary selections this Halloween.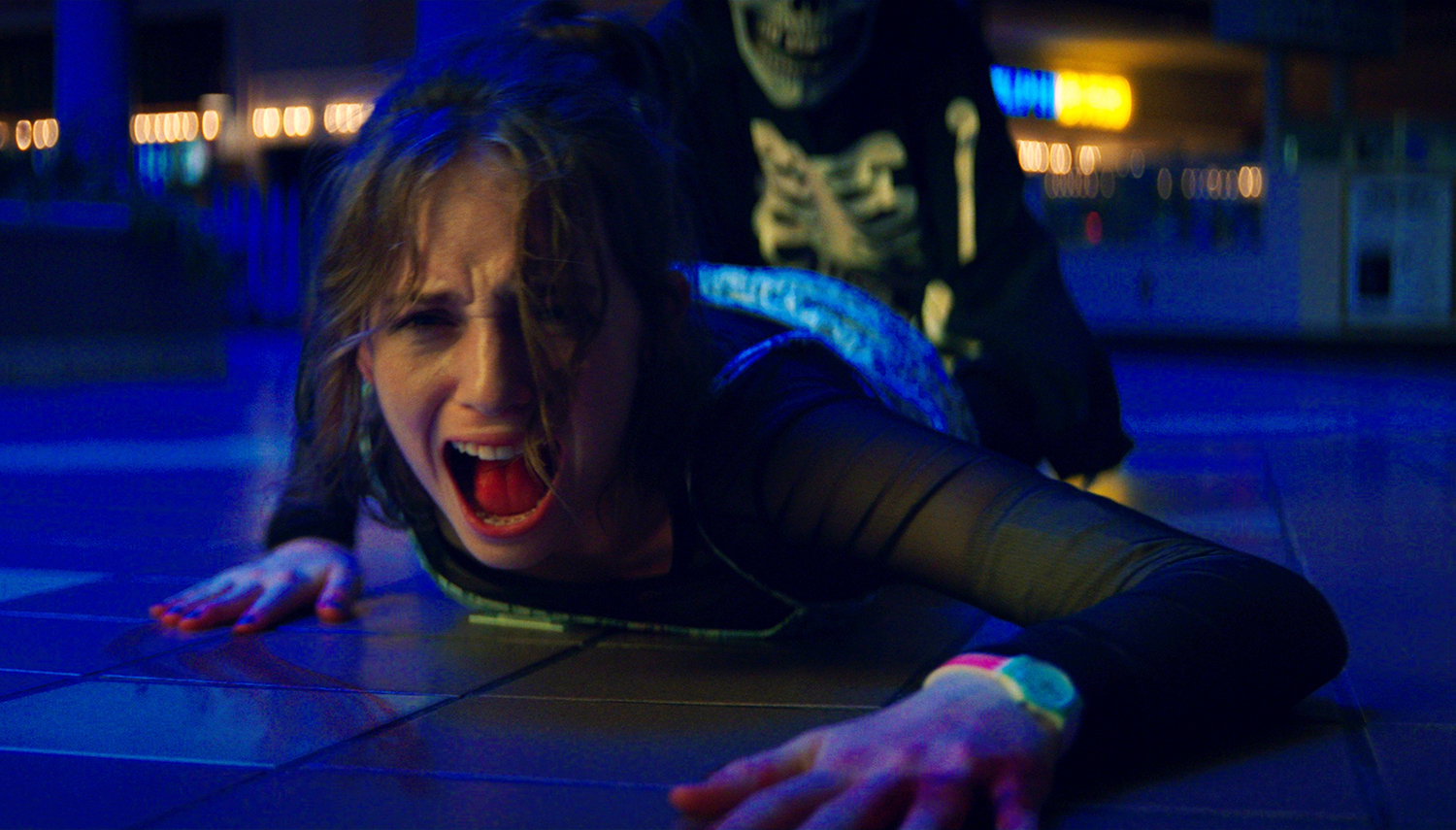 'Fear Street' Trilogy
Fear Street takes from R.L. Stine's darker book series and adapts it into an all-out bloody gore fest. No teenager is safe in this Netflix original. For those who haven't watched it yet, the three-part movie event dropped on the platform in July, but Halloween marks a great time to revisit it.
Set in three different eras — the '90s, '70s, and 1666 — the story connects a murder spree that affects one town thanks to a curse. Start with part 1 in 1994, then head back to 1978, and learn all the dirty details in Fear Street Part 3: 1666.
'Hypnotic'
Due to drop on Oct. 27, Hypnotic follows Jenn, a woman dealing with personal trauma and career issues. She seeks the help of a hypnotherapist named Dr. Meade but soon learns things aren't exactly what they appear to be. According to the movie's synopsis:
After a handful of intense sessions, terrifying events, and mysterious blackouts, Jenn soon finds herself caught in a dangerous mind game. With the help of Detective Wade Rollins (Dulé Hill), Jen looks to put the pieces together before it's too late and there are deadly consequences.
'Night Teeth'
Night Teeth mixes dark humor with bloody outcomes in a tale about vampires and the chauffeur they lure into their snares. Ben just wants to do his job and drive for the night, but his clients have other plans.
As his gig draws him deeper into their world, he finds out he's in the middle of a war he didn't even know about. Vampires + hunters + college kids. Megan Fox and Debby Ryan star alongside Jorge Lendeborg, Jr.
'Underworld'
Vampires and werewolves swiping at each other in one movie? Sign up! Underworld launched a new franchise that pit Kate Beckinsale's Selene against her own vampire kind in order to save an unlikely ally. Watch the drama that started it all between two opposing clans and one dysfunctional family. Oh, and it's a love story too.
After it's over, queue up Underworld: Rise of the Lycans or Underworld: Awakening.
'ParaNorman'
Animated by the same studio who brought us Coraline and The Boxtrolls, ParaNorman centers on Norman, a young boy who can see and speak with the dead. It makes him an outcast until he needs to help save his town from a witch's curse.
But even that is deeper than it seems at first glance. It's a family-friendly film with a cool lesson.
'Hubie Halloween'
Prefer to skip the edge-of-your-seat frights? Adam Sandler's Hubie Halloween premiered in 2020, but feel free to turn the goofy flick into an annual tradition. Hubie Dubois just wants his Salem community to be safe, but they won't listen to him. So, who's snatching up all the locals?
Find out how Hubie puts it all together and if for no other reason, listen to the voice Sandler cooked up for this quirky character.