'Hospital Playlist 2': Fans Say Goodbye to the K-Drama in a Special 2-Hour Finale
The time has come for fans to say goodbye to Hospital Playlist 2. The Korean drama aired its season 2 finale episode on Sept.16 on Netflix. Unlike the K-drama's previous episodes, episode 12 gives fans two hours of heartfelt content. The stories of the main characters Lee Ik-Jun (Jo Jung-Suk), Ahn Jeong-Won (Yoo Yeon-Seok), Kim Jun-Wan (Jung Kyung-Ho), Yang Seok-Hyeong (Kim Dae-Myung), and Chae Song-Hwa (Jeon Mi-Do) come to a close with emotional tears and a happy resolution. Fundamental relationships are stronger than ever as the main and supporting characters continue their lives with new horizons amid challenging medical cases.
[Spoiler alert: This article contains spoilers about Hospital Playlist 2 finale.]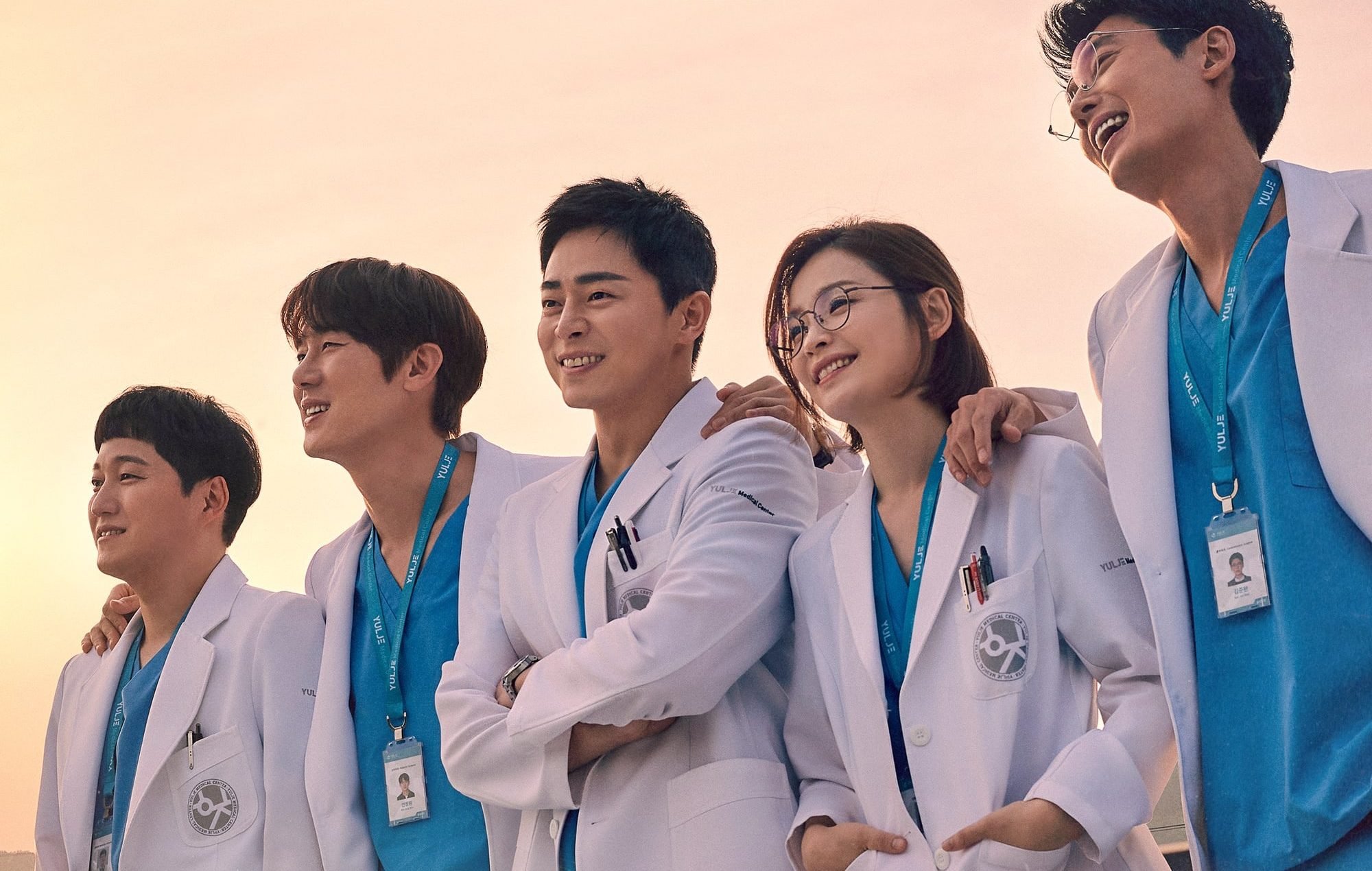 The episode run time surpasses 2 hours
It is not uncommon for K-drama episodes to hit the one-hour mark. Fans of Hospital Playlist 2 may have noticed the production team increased each episode's run time. What started as an hour-and-a-half episode soon turned into a two-hour show finale. Fans will be overjoyed by the run time as it gives plenty of time for the characters' stories to come to a complete close. Before fans know it, the episode plays its final farewell scene.
Even after watching a 2-hour finale, fans will eagerly want more. Sadly, Hospital Playlist will unlikely return for a third installment. Director Shin Won-Ho and the drama's production team state no current plans for a new season. The main actors, director, and production team will happily return if plans are ever a new season is in the works. For now, fans will be content with the K-drama's finale. As Shin explained to Soompi, "The thing that all people who make stories want is relatability. As long as people relate to the story with us, I'll have achieved my goal." Shin and his team certainly gave fans a worthwhile ending.
Complicated medical cases worry the doctors at Yulje Medical Center in 'Hospital Playlist 2'
The Hospital Playlist 2 finale starts like any other typical day for the main characters. Ik-Jun and Song-Hwa are dating but find it odd to make the change from friends to romantic partners. Besides the romance, the finale tests the doctors as they face complex medical cases that ramp up the tension. Jeong-Won learns the mother of his patient wants to go ahead with a difficult intestinal surgery to give her daughter a better life. Jun-Wan takes on a case of a young boy with severe scoliosis whose enlarged heart is causing pressure in his lungs.
Ik-Jun finds himself in back-to-back surgeries until one of his patients scheduled for a transplant turns for the worst. To save him, Ik-Jun must perform an emergency transplant to stop his bleeding. Song-Hwa is faced with two cases with different outcomes. A male patient is in a semi-comatose state caused by a brain hemorrhage. The patient's medical history and severe brain bleeding force Song-Hwa to inform the family to prepare for the worst.
At the same time, Song-Hwa receives a patient who collapsed during his wife's funeral. He also has a brain hemorrhage and hematoma. Song-Hwa is able to drain the blood and stabilize him but must wait to give a final diagnosis. In the end, Song-Hwa witnesses two sides of the coin of medicine. She has two patients with the same case but different outcomes. One patient is declared brain dead while the other regains consciousness. Hospital Playlist 2 had more than enough romance and happy moments to make up for it.
A main character goes on a new venture as everyone's story gets an appropriate ending
As the tension of the finale's complex medical cases dissipates, fans get to see the main characters' stories come to an end. Seok-Hyeong and Min-Ha (Ahn Eun-Jin) share their first kiss as they start to fall madly in love. Ik-Jun and Song-Hwa are getting into the groove of their new romance as their best friends are still not convinced they are dating. Jun-Wa goes to see Ik-Jun's sister at her military base and rekindle their relationship.
The biggest shock of them all is when Jeong-Won has an announcement for his friends after band practice. He reveals he will take a year off from Yulje Medical Center and travel to the states. After his last case, Jeong-Won wants to learn more about intricate intestinal surgery. He is not going alone as Gyeo-Wool (Shin Hyun-Been) is joining him.
Every main and supporting character gets their happy ending and will have fans reach for the tissue box. Hospital Playlist 2 ends with the Ik-Jun, Jeong-Won, Jun-Wan, Seok-Hyeong, and Song-Hwa standing outside in the hospital courtyard watching the sunset together.
Hospital Playlist 2 is available to stream on Netflix