'Hospital Playlist': Does the Main Cast Really Play Their Instruments?
Korean drama Hospital Playlist and its second season is taking over cable television ratings and Netflix. The medical drama has everything to holds fans' interest, from laugh-out-loud comedy to nail-biting scenarios. In the K-drama, the main characters take a break from their hectic lives as doctors and perform as a band. They cover popular Korean songs and even a rock classic. The drama's actors look so in tune with playing their instruments, fans have wondered if they are playing in real life.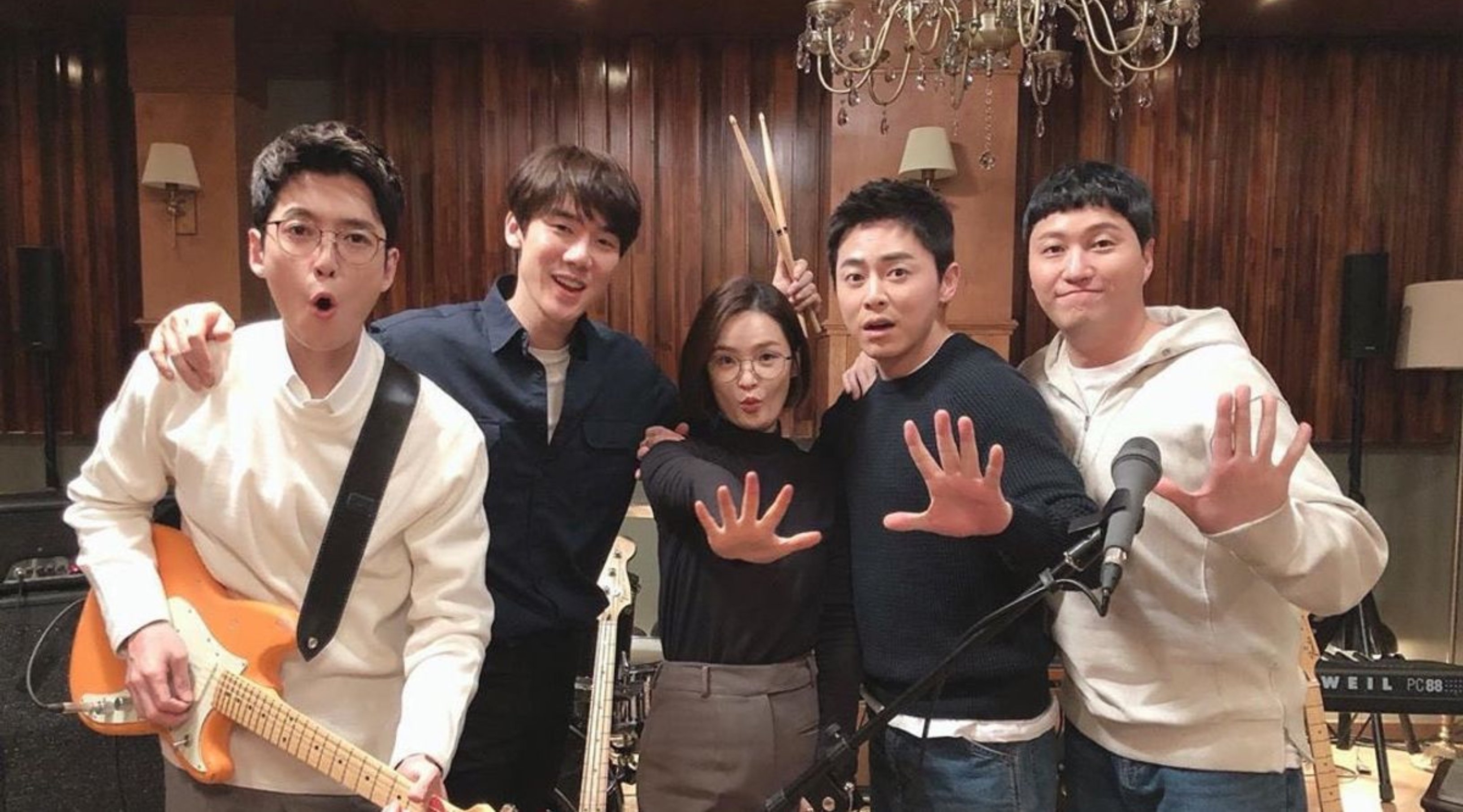 'Hospital Playlist' actors have a real-life band called 'Mi Do and the Parasols'
In both seasons of Hospital Playlist, Lee Ik-Joon (Cho Jung-Seok), Ahn Jeong-Won (Yoo Yeon-Seok), Kim Jun-Wan (Jung Kyung-Ho), Yang Seok-Hyeong (Kim Dae-Myung), and Chae Song-Hwa (Jeon Mi-Do) cover a popular Korean song in every episode. The main characters have busy lives as on-call surgeons at Yulje Medical Center but always make time once a week to have dinner. Their night together also serves as band practice. Episode 10 of Season 2 revealed the band is called "Gongnyang Ridge" after a difficult mountain trail.
The band covers songs that mimic the emotions and storyline of the events in the episode. They have covered everything from "Still Beautiful" by Kim Yeon-Woo to Bon Jovi's "It's My Life." According to Soompi, it was revealed by actor Jeon Mi-Do the cast named their real-life band 'Mi Do and the Parasols,' a wordplay on the musical scale.
The actors are really playing the instruments on-screen
According to Soompi, Jeon Mi-Do talked about the actors band performance in Hospital Playlist in an interview with Esquire Magazine. She revealed all scenes of the band's performance are real. Jeon started learning how to play the bass the summer before filming. She adds, "If I film for four days of the week, there are three days left over. During those three days, I'll get instrument lessons one day, record one day, and then rehearse one day, trying to meet up and hang out [with the cast] whenever I get the chance."
In the K-drama, Jeon plays the bass with actor Cho as lead vocals and guitar. Actor Jung also plays guitar, Yoo plays drums, and Kim is on the keyboard. A behind-the-scenes Youtube video of the cast shows actor Kim learning to play the keyboard for his character. Besides playing instruments in the drama, the Hospital Playlist actors are also well known for their vocal talents in real life.
Actor Jong Jun-Seok has sung with BTS's Jungkook
Hospital Playlist's Jong Jun-Seok is not only known for his roles in K-dramas but for his singing abilities. Jong has sung many title songs for his previous dramas from What's Up, Oh My Ghost, My Annoying Brother to the current Netflix series. For Hospital Playlist, he sung alongside BTS's Jungkook for the song, "Aloha."
Jeon pretends to be a bad singer in the drama but in real life she has a beautiful voice alongside the other actors. The cast records their cover songs and produced "Me to You, You to Me" for the drama. All of the K-drama's songs are included in the official soundtrack.