'Hospital Playlist': K-Drama Director Has No Specific Plans for a Season 3
The hit Korean drama, Hospital Playlist ended its second season on Sept.16. Fans have watched the main characters evolve in their personal lives, professions, and everything in between since the first season. Directed by Shin Won-Ho, the drama gained notoriety for its carefree comedy and heartfelt moments. While fans got a second season installment, it is unlikely they will get a third on Netflix. The K-drama's production team and director have no clear plans for a new season anytime soon.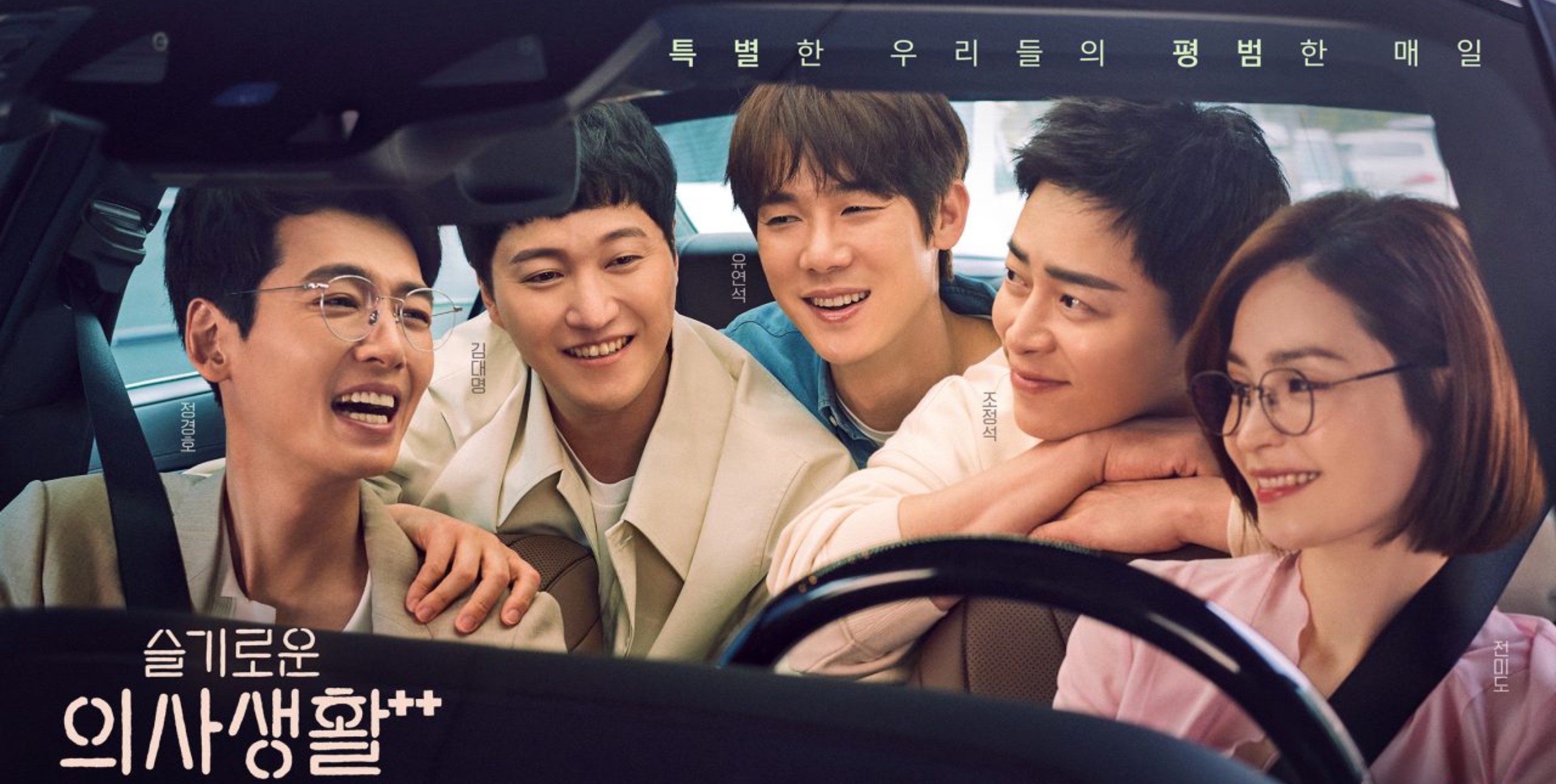 'Hospital Playlist 2' took fans into the lives of dedicated doctors
As Hospital Playlist Season 1 was a mass success with Netflix audiences and Korean cable television, a second season was a must. The first season left on a bit of a cliffhanger that fans wanted to see through. Fans got what they wanted with all the comical moments, drama, and heartwarming storylines in Hospital Playlist 2. Amid the medical cases at Yulje Medical Center, Lee Ik-Jun (Jo Jung-Suk), Ahn Jeong-Won (Yoo Yeon-Seok), Kim Jun-Wan (Jung Kyung-Ho), Yang Seok-Hyeong (Kim Dae-Myung), and Chae Song-Hwa (Jeon Mi-Do) still find time to practice as a band.
The second season also had fans giddy as romantic relationships flourished and feelings were finally confirmed. According to Soompi, Hospital Playlist 2 has ranked as the number one drama on television consecutively for weeks. The K-drama's success led to a second season, but fans will likely not see a third.
Shin Won-Ho has no plans for a Season 3 but does not rule out the possibility
As Hospital Playlist 2 comes to an end with its finale episode, fans will have to officially say goodbye to the characters for now. In a report by Soompi, an industry representative reported the K-drama would end with season 2. After the statement, the K-drama's production team added they and the main actors would happily return if a new season is planned. The director and team have no plans as of yet to create a new season.
When promoting Hospital Playlist 2 at a press conference, Shin expressed similar words about a third installment.  "The original plan was to air in the same season across three years, but I told [the actors] that they are not tied up for the next season and that they should freely take on other projects. I said if we happen to return, later on, we can do it then. There are no specific plans for Season 3 right now," said Shin.
The K-drama's main actors have become attached to their on-screen roles. In an interview, Shin Hyun-Been, who plays Jang Gyeo-Wool, said her character "became a turning point in her life." Director Shin expressed to Soompi the three main objectives of the second season and what he hoped to achieve. "The thing that all people who make stories want is relatability. As long as people relate to the story with us, I'll have achieved my goal," said Shin.
What will the cast do next?
After the immense success of Hospital Playlist and Hospital Playlist 2, the actors will star in their very own variety show. Lead by production director Na Young-Suk, the details, schedule, and the official title are yet to be revealed. According to Soompi, a tvN representative reported the variety show is still in its planning stage as they hope the K-drama ends on a good note and gives fans lasting memories.
The K-drama's supporting actors will also make appearances on the variety show. The news of the variety show was reported in August and revealed it would premiere after the conclusion of Hospital Playlist 2. Fans of the K-drama will still get to see their main cast but in a new television genre.