'Hospital Playlist': PD Shin Won-Ho Reveals a Season 3 Is Not an Easy Decision
'Hospital Playlist' ended its run after two season in Sept. Fans have asked director Shin Won-ho about the possibly of a new season, but Shin attributes the tough decision to exhaustion and overall concerns.
Hospital Playlist was one of the most successful Korean dramas on cable television and Netflix in 2021 before the global success of Squid Game. The medical K-drama by Shin Won-ho broke the mold and aired for two seasons with weekly episodes. On Sept.16, fans said goodbye to the drama, the characters, and the beloved main cast. Ever since the debut of the second season, Shin has been asked on many occasions about the possibility of a season 3.
Hospital Playlist entailed the daily lives of five friends and expectational doctors in different fields of medicine. By the finale episode, storylines ended but still left room for more development between the characters. Shin previously spoke of the unlikely possibility of a third season, but in a recent interview, gives more of an explanation.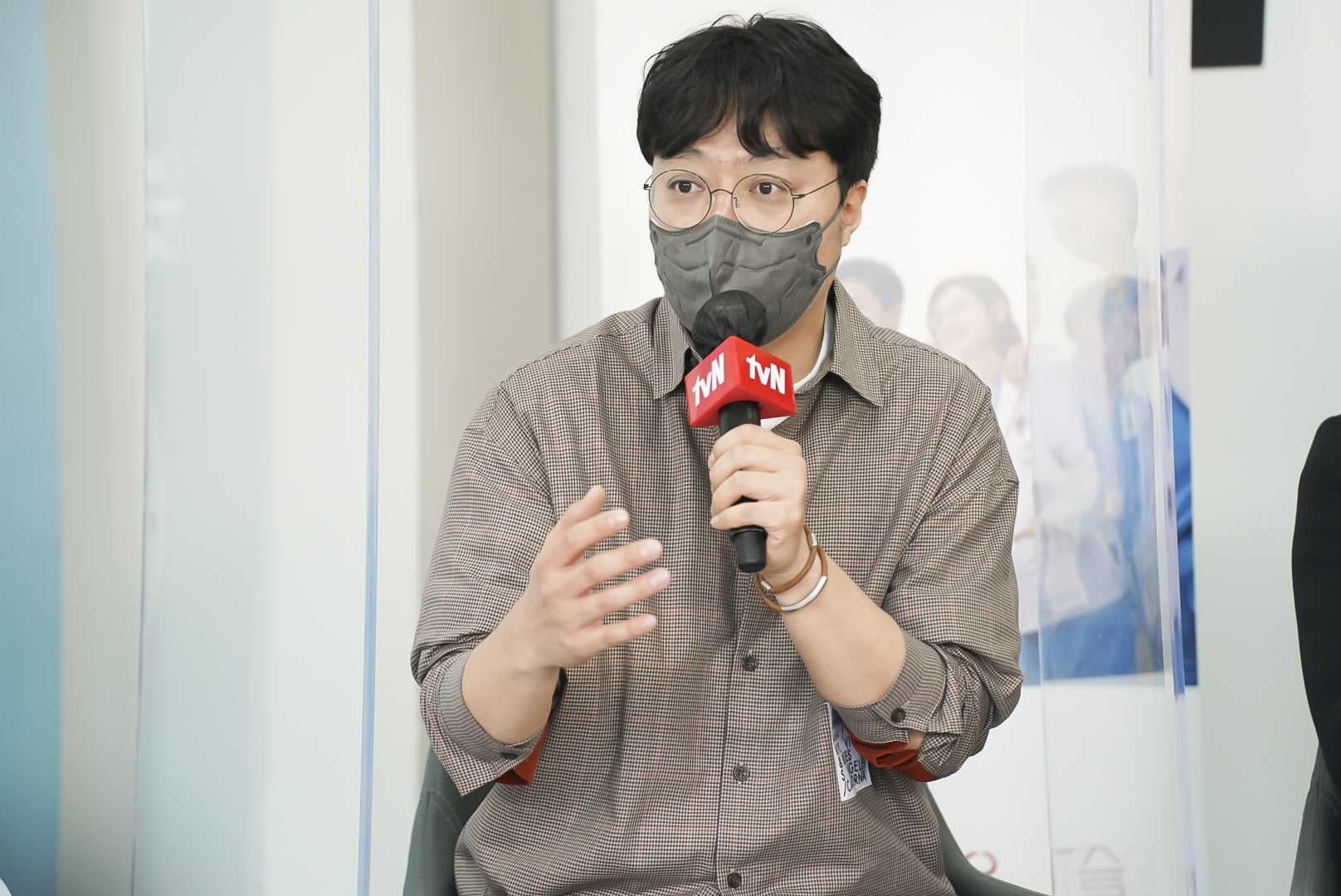 'Hospital Playlist' said goodbye singing as a and reinforcing a lifelong friendship
The final episode of the K-drama had fans reaching for tissues as they said goodbye in a whopping two-hour episode. The main characters went through tough moments as their medical patients went through the wringer and had audiences on edge, hoping for a happy ending. One of the cases depicted a brutal reality as two patients with the same diagnosis have different outcomes.
Besides the finale drama, fans got to see where the main relationship for Hospital Playlist left off. In a previous episode, Seok-hyeong (Kim Dae-myung) and Min-ha (Ahn Eun-jin) start dating but share their first kiss in the finale, cementing their relationship.
The finale also moved forward Ik-jun (Jo Jung-suk) and Song-hwa's (Jeon Mi-do) new relationship, shifting from best friends to lovers. The hardest part for fans to stomach was Jeong-won (Yoo Yeon-seok) revealing he is leaving for the states to study medicine further. In Hospital Playlist fashion, the main characters also ended their run playing as a band.
Shin Won-ho say 'Hospital Playlist' Season 3 is unlikely due to exhaustion
Director Shin once again addresses fans' desire to see season 3 of Hospital Playlist. In previous statements, Shin explained he had no definite plans for a third season, but the production crew and actors are more than willing to return if need be. According to Soompi, Shin further explains what the future holds for the medical K-drama.
Shin shared there are plenty of more stories to tell about the main characters and the people around them. The purpose of the K-drama was to explore their daily lives. "Just like how in our lives, today passes, and then we have tomorrow's story, and when tomorrow passes, we'll have stories from the day after," explained Shin.
But, Shin ultimately reveals the reason why season 3 will not be happening anytime soon. "Since I've accumulated a lot of concerns and exhaustion from producing my first drama with more than one season, I don't think it'll be easy to make a decision on whether we'll continue on with this story," said Shin.
Hospital Playlist was the first K-drama he has done with multiple seasons. Unlike other K-dramas, where its 16-episodes are filmed in a short period, Hospital Playlist episodes were filmed weekly. But, Shin admits the appeal was it allowed for more breathing room between shoots.
The main cast star in a new variety show 'Mountain Village Playlist'
Before the finale of Hospital Playlist, the cast was announced to take part in their own variety show. Mountain Village Playlist is a spinoff of a popular cooking show, Three Meals a Day. The main cast collaborated with production director Na Young-suk. The teaser reveals the cast reuniting once again to have a short vacation in the country.
Mountain Village Playlist premiered on Oct.8. It has been a success as fans get to watch the cooky and heartwarming antics between the actors who became friends. The show includes the actors struggling to cook their daily meals from scratch. A bit of comedy and bickering occurs when they have to do so in less than desirable weather conditions.
Hospital Playlist is available to stream on Netflix.