'Hospital Playlist' Season 3: Actor Jeon Mi-do Explains 'We Want It'
Korean drama fans often fall in love with "slice of life" K-dramas. Hospital Playlist was one of the highest-rated in TV history that told the life stories of five doctors who met in medical school. After its immense success, the K-drama broke the rule and developed a second season in 2021. Its finale was emotional and ended on a good note, but fans still want more. Leading actor Jeon Mi-do reveals she wants a Hospital Playlist Season 3, and so does the main cast.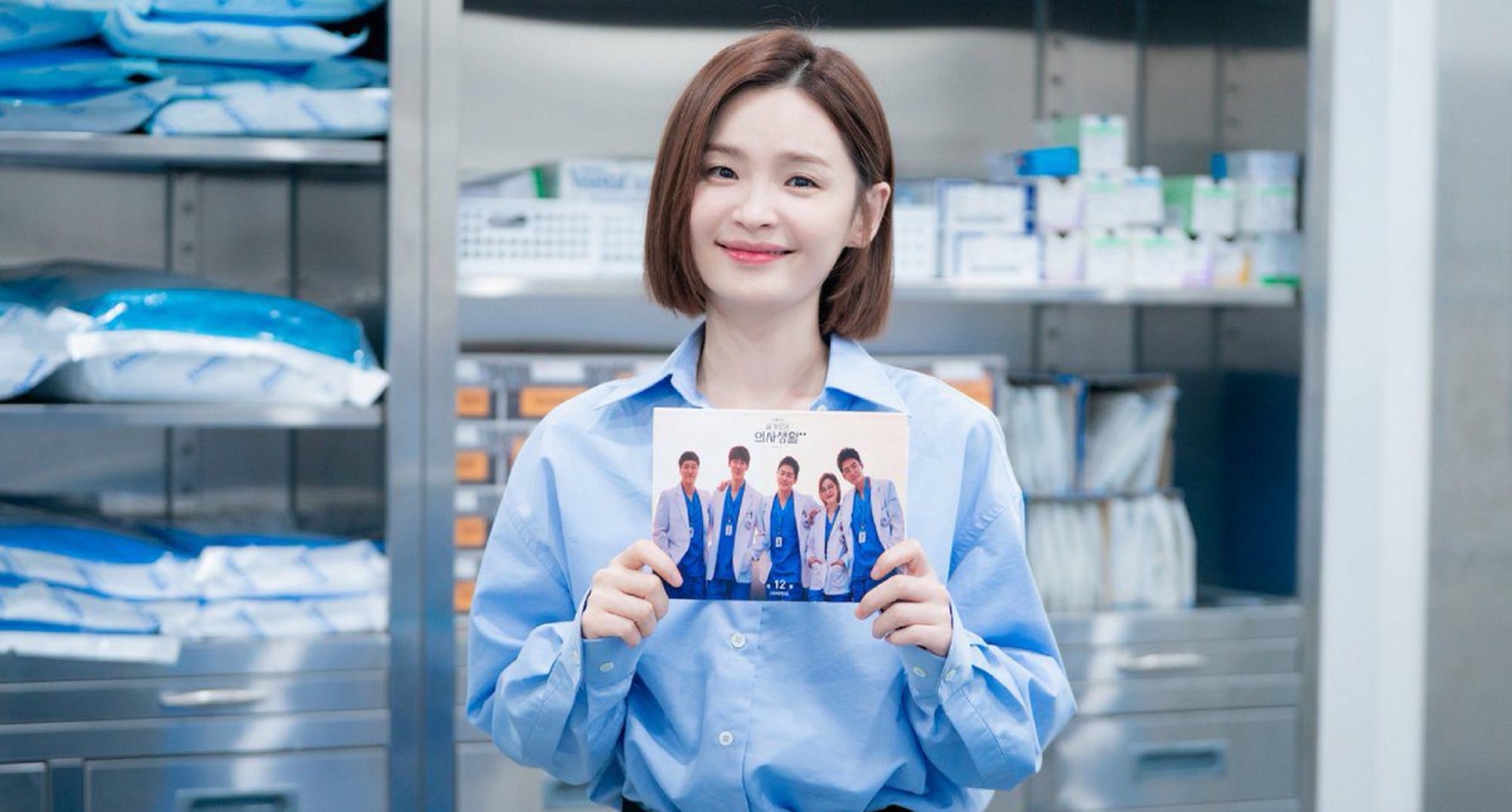 'Hospital Playlist' captured hearts with its heartwarming yet comical storylines
The K-drama focused on five doctors starring actors Jo Jung-suk, Yoo Yeon-seok, Jung Kyung-ho, Kim Dae-myung, and Jeon Mi-do in the leading roles. The characters met while studying different fields in medical school and went on to work at Yulje Medical Center. Each character had their own personal problems from divorce, becoming a priest, relationships, and more.
The catch of the K-drama was its resonating story of friendship among the characters. Fans were also hooked on the main characters coming together to perform hit songs as a band. Hospital Playlist Season 2 was just as successful and changed its storylines to include friends-to-lovers, coworkers-to-lovers, and even one of the characters dating his friend's sister.
The finale of the K-drama tied up many loose ends, but there was still hope for a continuing story. When the K-drama ended, PD Shin Won-ho revealed a Hospital Playlist Season 3 was not planned due to exhaustion. As time has gone on, the cast is trying to make it happen.
Jeon Mi-do and the cast are more than willing to return for a 'Hospital Playlist' Season 3
In February, the cast of Hospital Playlist teased fans and got them excited about the possibility of a third season. On Valentine's Day, leading actor Kim Dae-myung posted a photo on Instagram of him and his co-stars dressed as their K-drama characters. Fans quickly realized the photo was new due to the changed hairstyle of the actors.
In reality, the Hospital Playlist team revealed the cast got back together to film a special Blu-ray commentary. Actor Jeon Mi-do added fuel to the fire in an interview after the end of her newest K-drama, Thirty-Nine.
According to Soompi, the actor was asked if there are any plans for a Hospital Playlist Season 3. Her answer has fans hopeful.
"Honestly, the five of us are taking turns to nag the director. No one knows the future and what will happen. The actors always talk about it. We want it. We're always thinking about it positively," said Jeon. The main cast is in cahoots and often sees each other per Jeon's social media post with Ahn Eun-jin and Shin Hyun-been.
Where can fans watch 'Hospital Playlist'?
Fans do not have to go too far to get hooked on the most talked-about K-drama. Hospital Playlist was a collaboration between tvN and Netflix. The first and second seasons are available to stream, and new fans will find it difficult to not binge-watch.
While fans fall in love with the main cast and their characters' antics, they can still see some of the cast in other works. Jeon's recent K-drama Thirty-Nine recently ended its run on Netflix. It focused on three female best friends facing a detrimental reality. One of them is terminally ill.
Yoo Yeon-seok has not starred in a new K-drama but did star in the movie Vanishing. He will also star in the upcoming Netflix series The Accidental Narco. Kim Dae-myung and Jung Kyung-ho have not starred in new projects.